Audio Units Plug ins in Logic Pro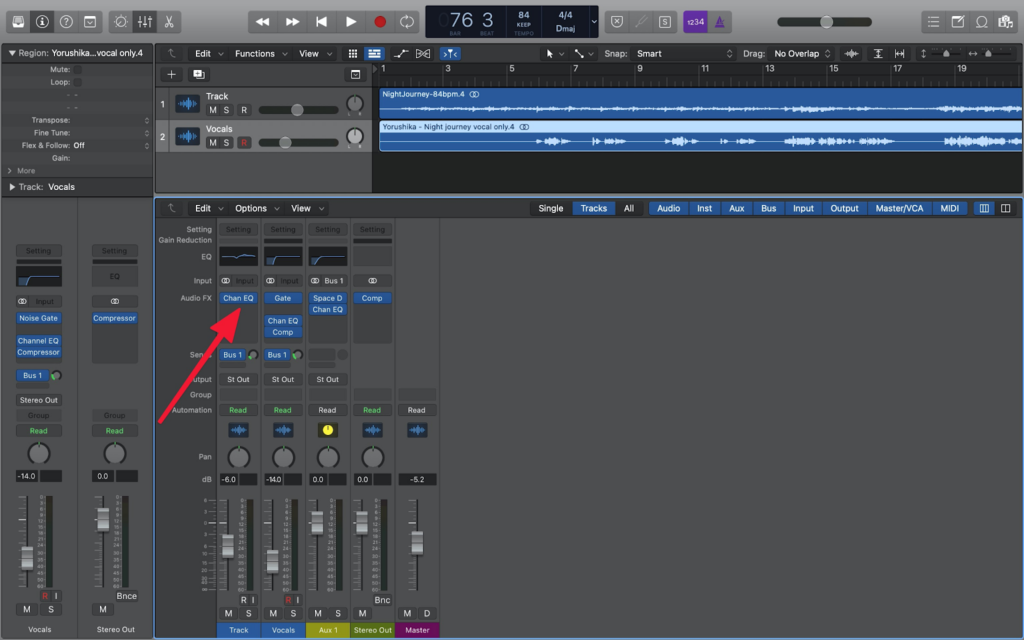 Logic Pro comes with a vast array of built-in instruments, effects, and tools for creating professional-sounding music. But sometimes you need something more than what's available out of the box. That's where plug-ins come in.
BACKGROUND
Plug-ins are software components that add specific functionality to an application. In the case of Logic Pro, there are three main types of plug-ins: Audio Units (AU), Virtual Instruments (VST), and MIDI FX.
Audio Units are the native plug-in format for Logic Pro. AU plug-ins come in two forms: effects and instruments. Effects process audio signals to create a desired result, such as reverb or delay. Instruments generate audio signals, often replicating the sound of a real-world instrument, such as a piano or guitar.
VST plug-ins are developed by third-party companies and come in both effects and instrument varieties. MIDI FX plug-ins are similar to Audio Units, but they process MIDI data instead of audio signals.
You can find a variety of both free and paid plug-ins for Logic Pro on the internet. In this article, we'll focus on some of the best free Audio Units plug-ins for Logic Pro.
Best Free Audio Units Plug-Ins For Logic Pro
1. TAL-Reverb-4
TAL-Reverb-4 is a free stereo plate reverb plug-in. It offers four different plate modes with adjustable decay times, as well as a damping control to shape the sound of the reverb tail.
2. TAL-NoiseMaker
TAL-NoiseMaker is a free virtual analog synthesizer plug-in. It features two oscillators, a sub-oscillator, and a noise generator, as well as a multimode filter and an LFO section.
Audio Units are a powerful tool that can help you get the most out of Logic Pro. In this article we will discuss what Audio Units are, how to use them in Logic Pro, and some of our favourite Audio Units Plug-ins.
WHAT ARE AUDIO UNITS?
Audio Units are software modules that can be used to add new functionality to Logic Pro. There are a wide variety of Audio Units available, from simple effects like reverb and delay, to more complex instruments and sound generators.
Audio Units can be used in a number of different ways in Logic Pro. They can be inserted into audio tracks, MIDI tracks, or even the master track. This gives you a lot of flexibility in how you use them.
HOW TO USE AUDIO UNITS IN LOGIC PRO
Using Audio Units in Logic Pro is easy. To insert an Audio Unit into an audio or MIDI track, simply click on the 'Insert' button at the top of the track and select the 'Audio Units' option. Once you have inserted an Audio Unit into a track, you will need to configure it. To do this, click on the 'Configure' button at the top of the track. This will open the Audio Units window, where you can adjust the parameters of the Audio Unit.
Some Audio Units will also have a 'Bypass' button. This can be used to temporarily bypass the Audio Unit, so that you can hear the dry (unprocessed) sound of the track.
FAVOURITE AUDIO UNITS PLUG-INS
There are too many great Audio Units Plug-ins to list them all here, but here are a few of our favourites:
Xfer Records OTT: This is a great little freeware plug-in that can be used to add extra depth and character to your tracks.
Arturia CS-80V: This is a virtual recreation of the classic Yamaha CS-80 synthesizer. It sounds absolutely amazing.
Native Instruments Massive: This is a powerful synth that can be used to create all sorts of different sounds.
These are just a few of the many great Audio Units Plug-ins that are available. Experiment and see which ones you like the best!
How to install plugins logic pro x
To install plugins in Logic Pro X, simply go to the "Plug-ins" folder on your computer. This is usually located in the "Applications" folder. Once you've found the "Plug-ins" folder, open it and drag the plugin file into it. The plugin will automatically be installed and ready to use in Logic Pro X.