Comparison of Surfshark vs ExpressVPN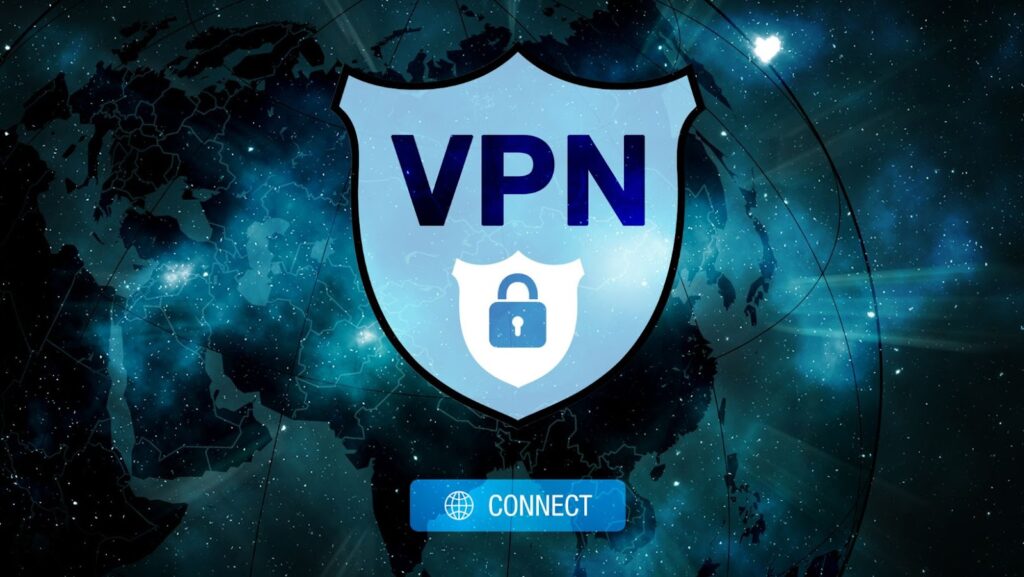 Surfshark and ExpressVPN are popular virtual private networks (VPNs) that offer users a secure way to protect themselves online. VPNs promise great speeds, various servers, reliable encryption, and a great user experience.
So, which one is better when comparing Surfshark vs ExpressVPN? Let's explore the key features of each VPN to find out.
What is a VPN?
A Virtual Private Network (VPN) is a network technology that allows users to have a secure connection to another network over the Internet. VPNs provide enhanced security, privacy, and anonymity compared to public networks and are often used by companies who need remote access to sensitive resources.
By using a VPN, data is encrypted as it travels over the public internet so that unauthorised users cannot access the data being sent or received. Many individuals also use VPNs to protect their online activity from being tracked or monitored by their ISP or other third parties.
With the increased adoption of Virtual Private Networks (VPNs), there has been an increase in demand for services that offer top-notch security features, reliable speeds, unblock streaming sites/geographically blocked content, and ensuring user privacy are of utmost priority. Popular choices include Surfshark and ExpressVPN, offering a wide selection of features – making it difficult to determine which one is right for you. Let's compare these two VPN services below to help you decide which one is right for your needs.
What are Surfshark and ExpressVPN?
Surfshark and ExpressVPN are two of the market's most popular virtual private network (VPN) providers. Both offer secure and reliable services that can help protect your privacy and security online. But there are some key differences between them that you should consider before making a decision.
Surfshark is a relatively new provider compared to ExpressVPN, founded in 2018. However, even though Surfshark is young compared to many of their competitors, they have already garnered much attention for their inexpensive pricing plans and unlimited simultaneous connections.
ExpressVPN is one of the oldest virtual private network (VPN) companies in business today. Established over 10 years ago, it has maintained its identity as one of the longest-lasting providers thanks to its reliable service and wide server network coverage worldwide. In addition, ExpressVPN emphasises user experience by offering easy-to-use applications across all major platforms, unlimited bandwidth, and helpful customer support that can be contacted 24/7 via live chat or email.
Surfshark and ExpressVPN offer users a secure connection that helps guard their privacy when browsing the internet or using public Wi-Fi. The services also feature different protocols for encrypting traffic through its largely encrypted tunnelling system, providing an extra layer of security for users looking for complete privacy online. Additionally, Surfshark stands out from ExpressVPN with its built-in ad blocker as well as new features like Multihop which lets you connect to two different countries at once for extra privacy protection on top of regular VPN protocol encryption strengths like AES 256-bit encryption on OpenVPN protocol and IKEv2/ IPSec protocol options available with both providers too.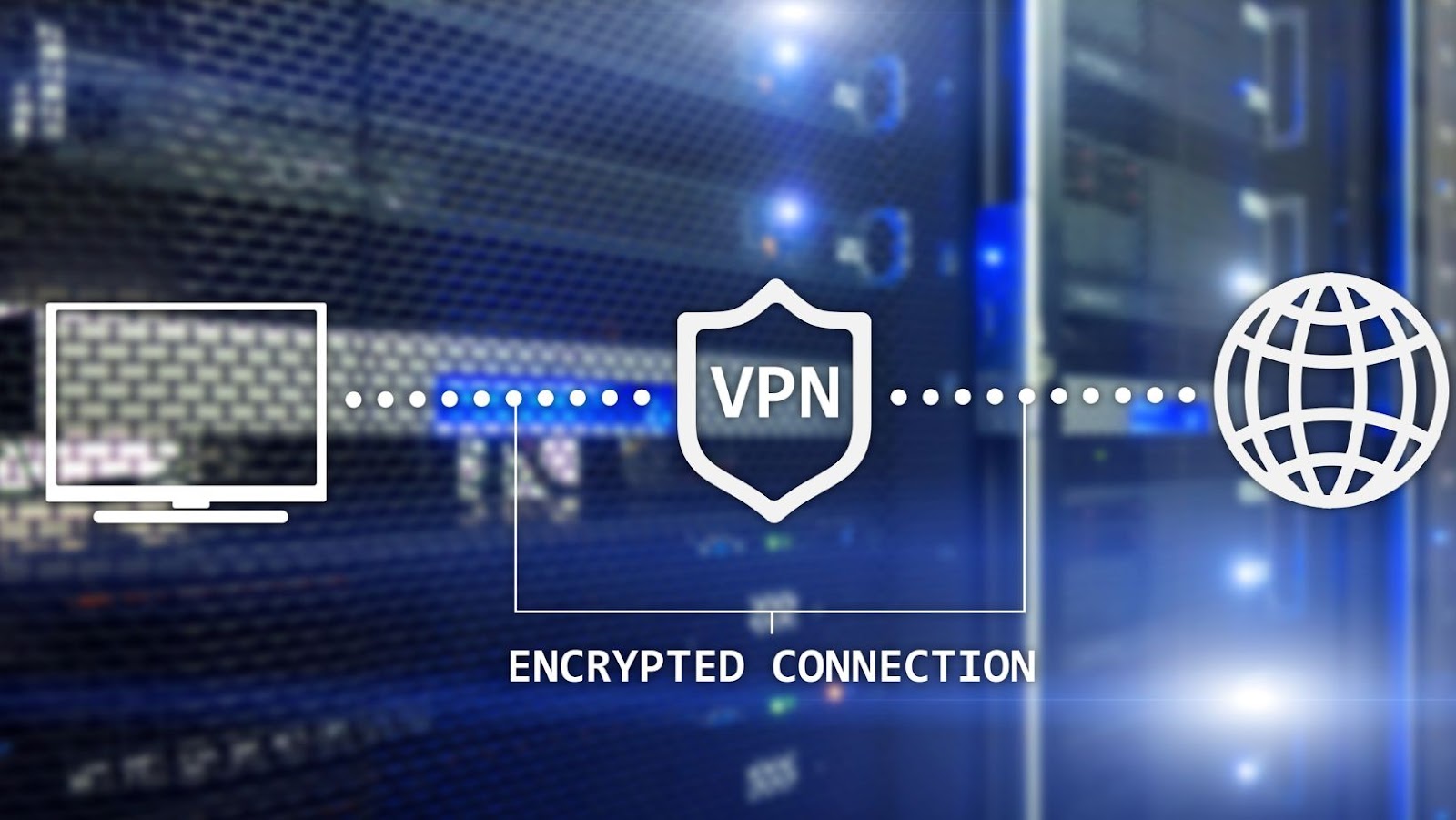 Surfshark vs ExpressVPN: which VPN is better?
Surfshark and ExpressVPN are two of the most popular VPN services currently available. Both offer various features, each suitable for different use cases.
In this article we will compare the features of both services, including security, speed, privacy and customer support. In addition, this section will provide an in-depth look into the features of Surfshark and ExpressVPN, allowing you to decide which is the better service for your VPN needs.
Security
Regarding features, one of the most important ones to consider is security. Surfshark and ExpressVPN offer many security features, but they have different approaches to data encryption, protocol support, and other safety measures.
Surfshark's security stack includes two main technologies – AES 256-bit encryption and OpenVPN protocol. AES 256-bit encryption is one of the strongest algorithms currently available for encrypting data. It ensures that all data sent over a network connection is secure and cannot be viewed by anyone else. The OpenVPN protocol is an open source VPN protocol that provides users high levels of privacy and security. It also supports protocols such as IKEv2 and WireGuard for manual configuration on compatible devices.
ExpressVPN stands out from the competition regarding advanced security features, including its patented TrustedServer technology which uses RAM instead of hard drives to store its VPN servers to ensure no logs are ever stored on permanent storage devices. Furthermore, ExpressVPN operates a zero-knowledge DNS system, preventing DNS leaks even when using other DNS systems. The service also offers military-grade AES 256-bit encryption with perfect forward secrecy and support for the OpenVPN protocol across all supported platforms (Windows, MacOS, iOS, Android).
Speed
Speed is a major consideration when choosing a VPN provider. The two contenders being compared in this analysis, Surfshark and ExpressVPN, offer high speeds with top-tier plans. To determine the ultimate victor, we looked at server locations, the number of servers available worldwide and the technology behind their networks.
Surfshark performs well in speed due to its strong network of 3200+ servers in 65 countries. In addition, it uses state-of-the-art software such as OpenVPN protocol and AES 256-bit encryption for its users' utmost security and privacy.
ExpressVPN also strives for maximum performance in terms of data transfer rate by utilising its 1,500+ servers across 94+ countries powered by military-grade encryption technology such as OpenVPN protocol and AES 256-bit encryption. Additionally, ExpressVPN features fast downloading speeds with a considerable server pool size making it ideal for those connected on multiple devices simultaneously.
Our analysis shows that Surfshark ranks higher than ExpressVPN in speed due to its larger server pool and reliable connections throughout the US and other key regions worldwide. However, both providers deliver impressively high speeds that will keep latency issues at a minimum while enjoying content streaming throughout your journey online.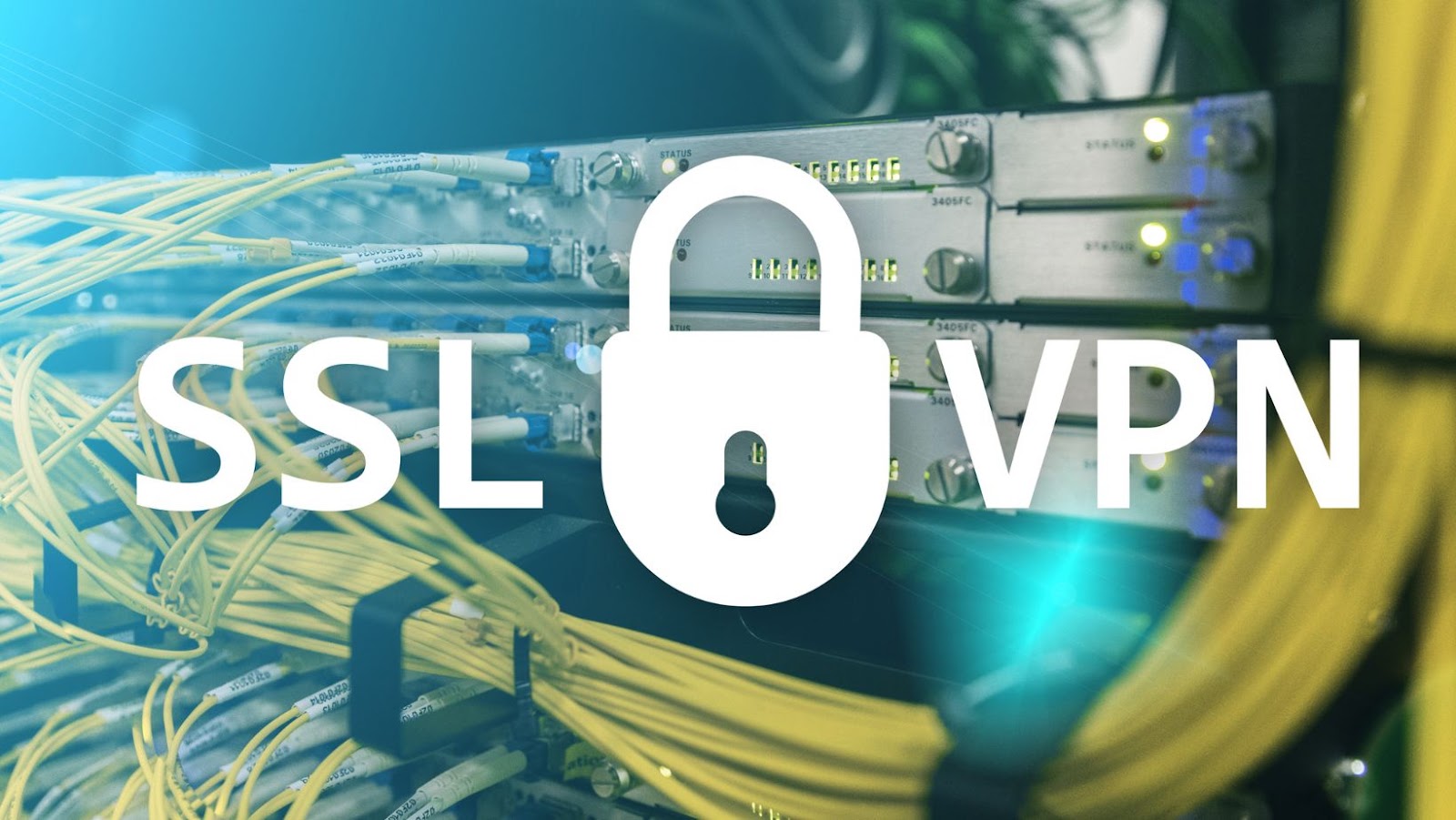 Pricing
Cost is always a factor when choosing a virtual private network (VPN) service, and the two most popular services – Surfshark and ExpressVPN – have different pricing models.
Surfshark has a high level of affordability for its users; with 1-month, 12-month and 24-month plans available as well as 3 simultaneous connections and highly secure protocols. There is also an annual subscription which provides more than 50% savings.
ExpressVPN offers some of the more expensive pricing plans but with an attractive yearly subscription that includes 6 months free there are savings to be had. They also offer 3 simultaneous connections, however they require users to commit to one, 6 or 12 months at the start. There are additional discounts available which can lower the overall cost even more.
It's important to assess both services before deciding on pricing;. Although, at the same time, one may seem cheaper than the other on first glance, closer inspection may reveal surprising differences in value that could affect your overall cost.
User Interface
When comparing two of the most popular virtual private network (VPN) providers on the market, Surfshark and ExpressVPN, it is important to consider both services' user interfaces. Surfshark and ExpressVPN have created user interfaces that are straightforward and intuitive, but differ in simplicity, visuals, helpful tools and more.
Surfshark's user interface is slightly easier to use than that of ExpressVPN. Users with less experience navigating and utilising VPNs will find Surfshark more approachable due to its simplified appearance – a single page with three tabs across the top representing security features, connections and subscription information. Its Security menu also provides helpful features such as CleanWeb™ ad-blocking and Camouflage Mode™ which obscures traffic from malicious third parties. On the downside, because everything is placed in a single page on the app, it can sometimes feel cramped.
In contrast, ExpressVPN has an all-in-one dashboard which takes up much more space but provides robust customization options for those looking for a unique online experience. It includes tools like Network Lock which allows users to control how traffic leaving their device is routed – including selecting specific countries or regions where individual connection points are located – or providing "split tunnelling" allowing activities like streaming videos from different networks without shutting down other activity like gaming or torrenting simultaneously. Along with this intuitive yet detailed design comes one criticism: some users may find it overwhelming due to its complexity compared to competing user interfaces offered by rival VPNs.
Server Locations
For many users, server locations are important when selecting a VPN. Surfshark and ExpressVPN offer a wide range of server locations worldwide. Surfshark has more than 1,700 servers in over 63 countries, while ExpressVPN has over 3,000 servers in 94 countries.
Surfshark's many features include:
An ad-blocking tool.
IP cloaking.
200 MB of data per month dedicated to split tunnelling.
No logs policy and 256-bit encryption supported by killed switch technology.
Its many server locations allow users to choose the best possible connection speed. In addition, its live chat support is available 24/7 so customers can always get assistance with technical issues or customer service inquiries.
ExpressVPN offers its customers unlimited use of 3,000+ servers across 94 countries worldwide. It also ensures that all their servers are properly encrypted using AES 256-bit encryption protocols with no logging policies. This protects customer data from hackers seeking information from its web traffic logs. In addition, it supports quick connection speeds through its intelligent routing algorithms and fast streaming and downloading speeds on multiple platforms (including Windows, Android and Mac). Furthermore, ExpressVPN has around-the-clock customer service via email or live chat for promptly resolving any questions or concerns.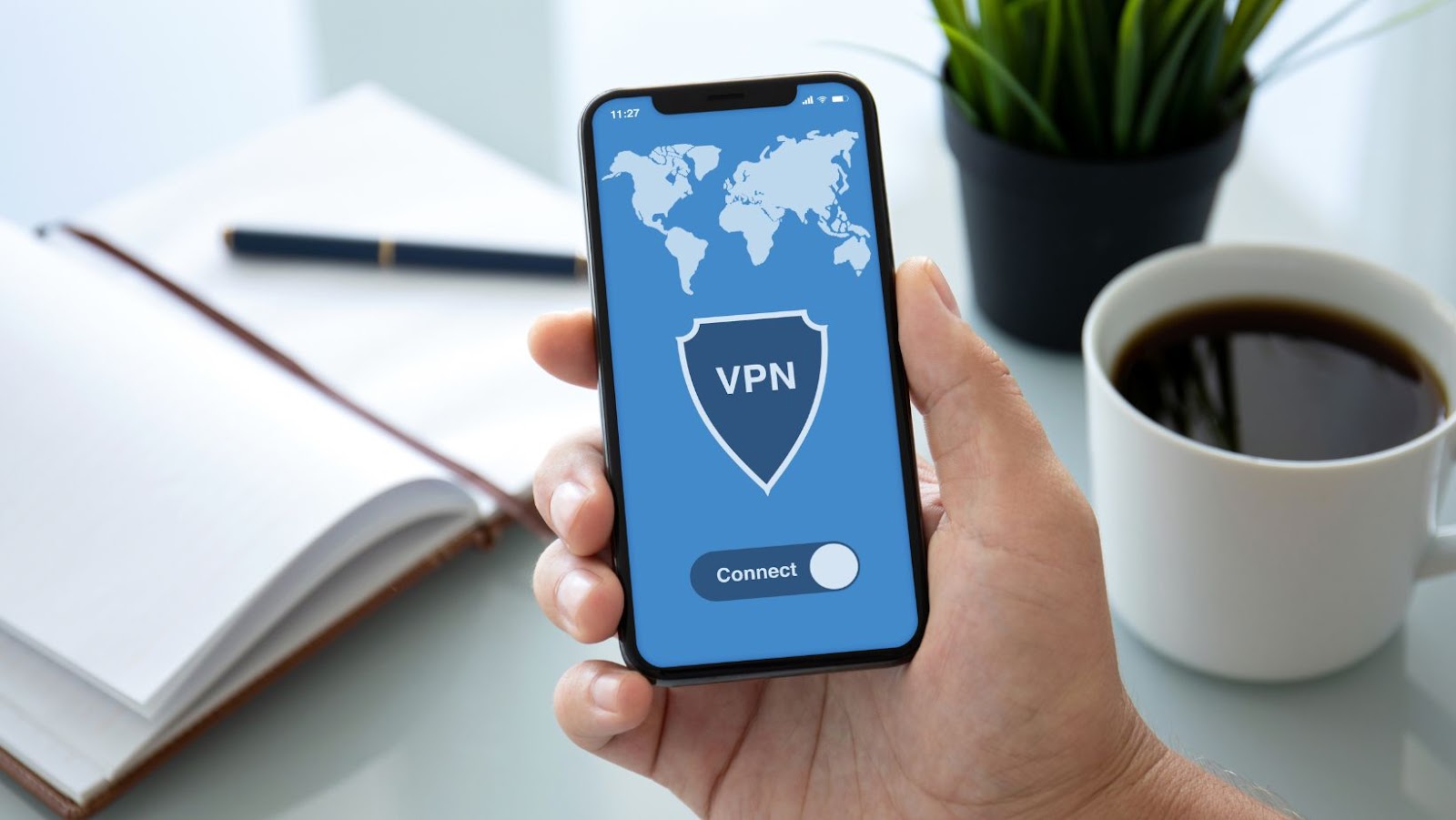 Pros and Cons
Surfshark and ExpressVPN are two of the most popular virtual private networks (VPNs) for internet users. While both offer great security and privacy features, there are pros and cons to consider when deciding which one is better for your needs.
In this article, we'll compare the pros and cons of Surfshark vs ExpressVPN to help you decide which VPN is right for you.
Surfshark
Surfshark is a secure VPN service provider that allows users to surf the web anonymously and safely. It employs a strict no-logging policy for its users' privacy, uses advanced encryption technologies, and advanced privacy features to ensure secure connection and data protection. Surfshark also offers servers in 90 countries throughout Europe, Asia, North America and South America.
Pros:
• Unblock streaming services such as Netflix and Hulu
• Access geo-restrictions websites in any country
• No limits on amount of devices per account
• 30-day money back guarantee
• Advanced privacy features such as CleanWeb™ for malware protected browsing
• Android TV available
• Secure Wi-Fi connection with military grade encryption protocols like "OpenVPN" so that you can be sure your personal information is protected when using public networks
• 24/7 customer support available by chat, email or phone
Cons:
• Limited server locations compared to other VPNs
• Setup guide not easily understandable without know-how
• Can be slow when connecting remote servers compared to others
ExpressVPN
ExpressVPN is an industry-leading virtual private network (VPN) that aims to provide an optimal user experience. It features a vast network of over 3,000 servers in 94 countries and offers high privacy and security. With ExpressVPN, users can access geo-blocked content, browse anonymously, unblock websites and applications, and stream content from anywhere. The VPN also provides strong encryption protocols such as OpenVPN and IKEv2/IPsec.
ExpressVPN has one of the best user experiences compared to its competitors thanks to the simplicity of its app design. It's easy for users to toggle between different modes like browsing, streaming, video conferencing, or simply secure downloads. The company also boasts excellent features such as a 30-day money back guarantee and 24/7 customer support.
However, ExpressVPN does come with some drawbacks too. Its prices are some of the highest in the industry with monthly plans costing up to $8 per month for 1 year plus an additional cost for Split Tunneling – a feature not available in most other VPNs. Furthermore, its server speeds are a little slower than its competitors in certain regions or when browsing specific websites which could lead to connection issues.
Final Thoughts
Surfshark and ExpressVPN offer great VPN services, but deciding which VPN to use ultimately comes down to personal preference. Ultimately, weighing your options and finding the best VPN for your needs is important.
This article has provided a comparison of Surfshark vs ExpressVPN and has outlined the advantages and disadvantages of each. Let's sum up our findings.
Which VPN is better?
When it comes to choosing the better VPN between Surfshark and ExpressVPN, it's hard to make a definitive decision. Both offer pros and cons that need to be carefully weighed up.
Surfshark may be slightly more affordable than ExpressVPN, but there are significant differences in each service's speeds, features and overall capabilities. In terms of streaming experiences, for example, ExpressVPN can unblock a wide range of streaming services including Netflix US, Amazon Prime Video, BBC iPlayer – in addition to platforms from different countries. At the same time, Surfshark can also access Netflix US but does not perform as well for other platforms.
Regarding security features, both platforms offer robust encryption protocols, split tunnelling and kill switches along with most popular protocols such as OpenVPN (UDP/TCP) and IKEv2/IPSec (a protocol preferred by Apple users). Meanwhile, Surfshark also provides multicast DNS support along with Obfuscation technology which is useful for bypassing geo-restrictions imposed in countries like China. Furthermore, Surfshark allows unlimited simultaneous connections on one account while ExpressVPN allows only five concurrent connections per subscription.
It's always important to weigh up factors such as speed and additional features when considering Surfshark vs ExpressVPN – two great options to consider when selecting your ideal VPN provider. However, ultimately the decision should come down to what you value in terms of security features and stealth capabilities – as well as usability preferences based on device compatibility options.
What to consider when choosing a VPN
When selecting a Virtual Private Network (VPN) service, several considerations must be considered. First, it's important to evaluate the features of each service to choose the one that suits your particular need. The most common factors when selecting a VPN are privacy and security, servers, speed, and ease of use. Most services provide these essential features, but some do it better than others.
Privacy and Security: A good VPN should offer high-grade encryption to protect your online data from endpoint security attacks or any hack or data breach. The best VPNs also provide advanced protocols like OpenVPN for better protection against advanced threats like DDoS attacks or nation-state sponsored hacks. They should also offer private DNS servers that prevent third-parties from seeing what websites you're visiting by obfuscating your traffic.
Servers: Having multiple server locations is important when selecting a VPN since they allow you more privacy while browsing/streaming at different geographical locations worldwide. Look for services with larger networks with multiple server locations to offer better speed and performance in different regions across the globe.
Speed: Speed is an important factor when choosing a VPN since it affects how quickly you can access websites and streaming services on the web. Services such as ExpressVPN deliver some of the fastest speeds available on the market while providing superior streaming performance compared to other providers like Surfshark.
Ease of Use: Efficiency is key when using online tools, as this saves time and effort in regularly setting up and using them. Services like Surfshark come with extremely intuitive apps for both mobile devices and desktop computers which makes setting up the tool child's play for inexperienced users.