How Thunkable is changing the DIY app development landscape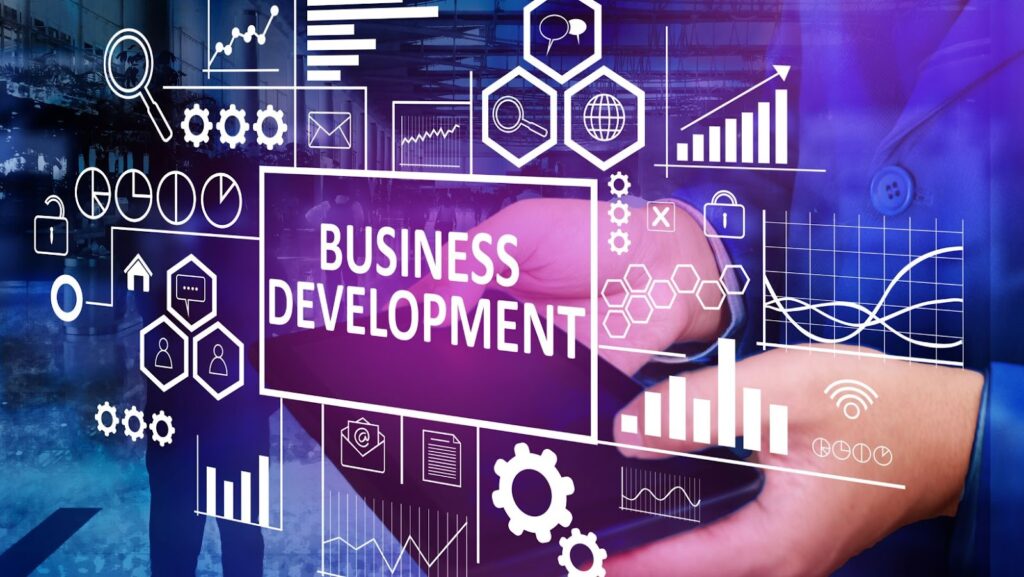 Thunkable was launched to empower creators to build apps with no coding knowledge. It combines the visual aesthetics of design with the programming logic of code to make app development accessible for anyone to create beautiful, high-quality mobile apps that are both powerful and easy to use.
This article will explore how Thunkable is changing the DIY app development landscape.
Thunkable was launched with the mission of empowering creators
Thunkable is a cloud-based platform allowing anyone to easily design, create and publish apps without coding knowledge. Thunkable was launched to empower creators to build customer-centric and technology forward mobile applications with low cost, little effort and in a fraction of the time. The platform streamlines the process for experienced developers and first time coders alike by providing an array of easy-to-use features and powerful tools to turn ideas into apps in no time.
At its core, Thunkable is a visual programming language that allows users to drag and drop code components onto their screens. With each module, creators can customise their apps with colour schemes, images, fonts, animations and sound effects. Using the app building blocks they apply more advanced programming concepts such as native languages like Java Script or HTML5 which will enable them to create more complex functionality such as picture-in-picture videos or cross-platform synchronizations.
To make app development even easier, Thunkable simplifies the process into three steps: Design – Create – Publish. After connecting your existing accounts from web and mobile development tools, designing your app is as simple as dragging and dropping customizable modules onto the screen in Thunkable's intuitive alluring environment interface. Then, once finished creating your app it's simple publishing it by distributing it through any combination of channels via third party stores like Android or Apple App Stores or to Multiple Mobile Platforms such as iOS or Debug Mode for testing on local devices instantly within minutes!
Thunkable's mission of empowering creators
Thunkable was launched to empower creators by making app development accessible to everyone. It created an easy-to-use platform that enables anyone with some coding knowledge and creativity to build their mobile apps without relying on expensive developers or other technical expertise. With Thunkable, creators can rapidly prototype their ideas, deliver client projects quickly and efficiently, and even get their app into stores in a few clicks.
Since its launch in 2016, Thunkable has empowered hundreds of thousands worldwide to turn their creative visions into reality. They have made it easier for brands and entrepreneurs to create powerful apps for their mobile needs – from simple utility apps such as calculator applications to robust business solutions for customer satisfaction surveys or process optimization.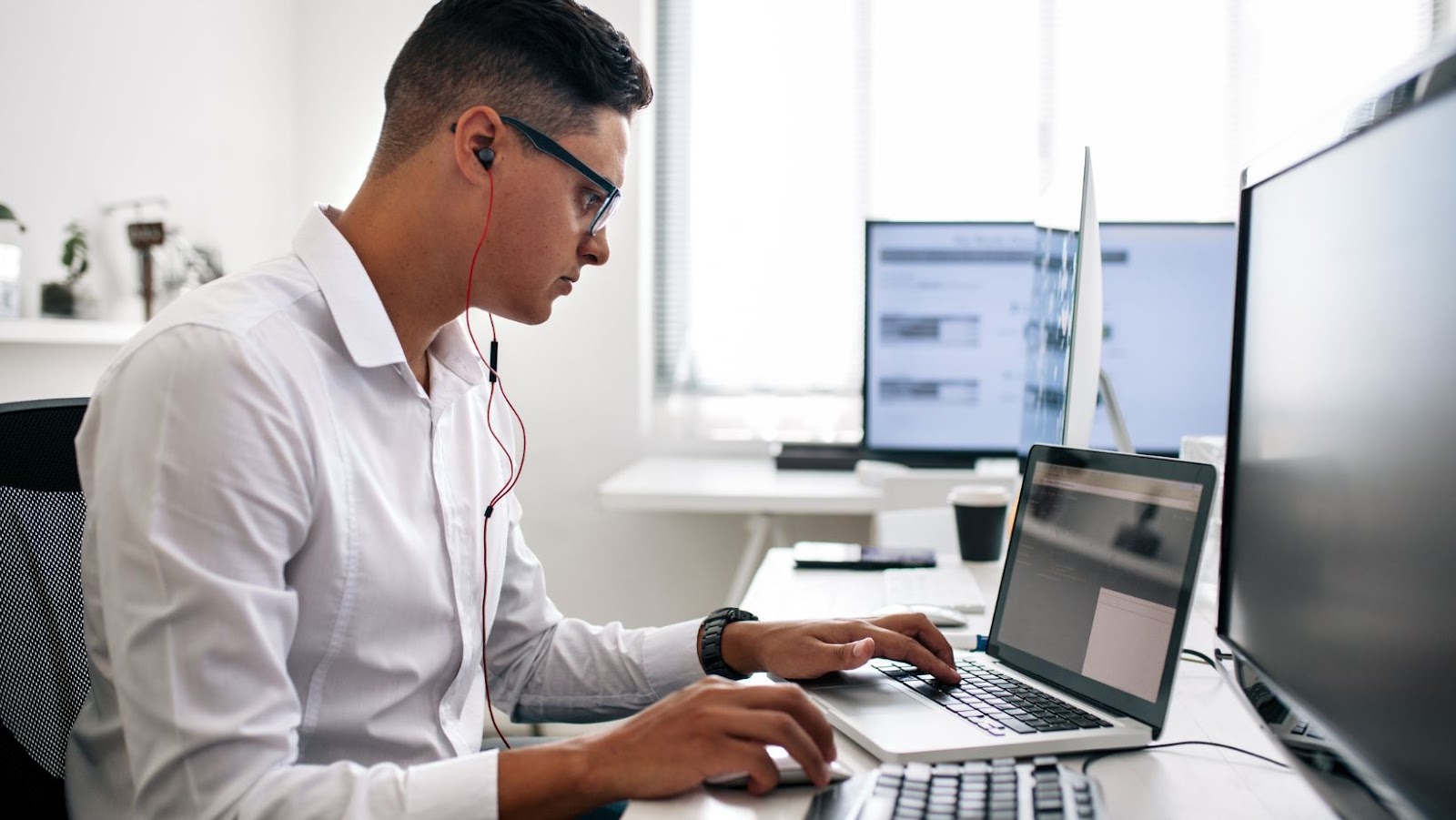 Although Thunkable is not a replacement for traditional app development – it can bridge the gap between those with coding knowledge and those without. By providing an intuitive framework that simplifies many of the complicated areas involved in constructing an app, they are democratising access to modern digital tools previously only available through expensive services or laborious DIY-ing. Through this approach, Thunkable is creating opportunities for anyone to learn how modern app design works while still having fun developing powerful applications quickly and easily.
How Thunkable is Changing the DIY App Development Landscape
Thunkable was launched to empower creators to easily create and publish mobile apps without any prior coding knowledge. This has opened the doors for anyone to participate in the mobile app development industry.
It is revolutionising the way mobile app development is done by providing an intuitive drag-and-drop system which is accessible to anyone with the desire to create and publish their mobile applications.
Let's explore how Thunkable is changing the DIY app development landscape.
Thunkable's drag-and-drop editor
Thunkable's powerful, intuitive drag-and-drop editor changes the DIY app development landscape. Complex coding is no longer necessary to build feature-packed mobile applications. Instead, the Thunkable editor enables users to develop quality activities quickly and easily.
Instead of complex coding procedures, users can simply drag and drop preconfigured blocks to design an app's layout and code. App elements like media displays, buttons, menus can also be added in this fashion. At the same time, predefined functions like navigation, analytics or IOT integration make it easier to customise the application accordingly.
Thunkable also provides a comprehensive library allowing developers access to readymade components encouraging them to experiment with them quickly. With Thunkable's editor, development times are slashed significantly, leading to faster innovation cycles for a unique user experience without compromising quality and consistency.
As user demand for mobile apps rises worldwide, Thunkable is revolutionising how DIY apps are developed efficiently keeping up with the trends of tomorrow – now!
Thunkable's large library of pre-built components
At the heart of the Thunkable platform is its library of pre-built components, which enable developers to quickly and easily assemble a basic app. Its intuitive drag-and-drop interface enables anyone with a creative idea to create something unique, even if they have no coding background or experience. Developing in Thunkable requires no coding or technical knowledge and can be completed with just a few mouse clicks or taps on the touchscreen.
The library includes blocks containing specific functions such as storing data, connecting to third party services, analysing user behaviour, setting up configurations and many others. Developers can also design custom components for their apps if necessary. Combined with the simple interface that helps you build an idea from start to finish, this library allows creators to bring their app ideas to life quickly and efficiently – giving them more time to test and improve it.
These components can be used in multiple ways in an app – from changing fonts of text fields; connecting databases from Google Sheets; adding real-time analytics data; integrating interactive maps; sending push notifications when certain requirements are met; creating advanced navigation systems throughout the application; handling payments securely; improving user engagement through various promotional techniques like coupons & discounts etc… Developers have access to all these features without worrying about code complexity – making it easier for them to fully customise every aspect of their apps according to their desires.
Thunkable's user-friendly interface
Thunkable's user-friendly interface makes it easy to use, regardless of your coding experience. New users will find the visual programming editor and drag-and-drop feature intuitive and straightforward. At the same time, experienced developers can use their coding knowledge to customise their apps. This flexibility creates an attractive platform for both novices and pros alike.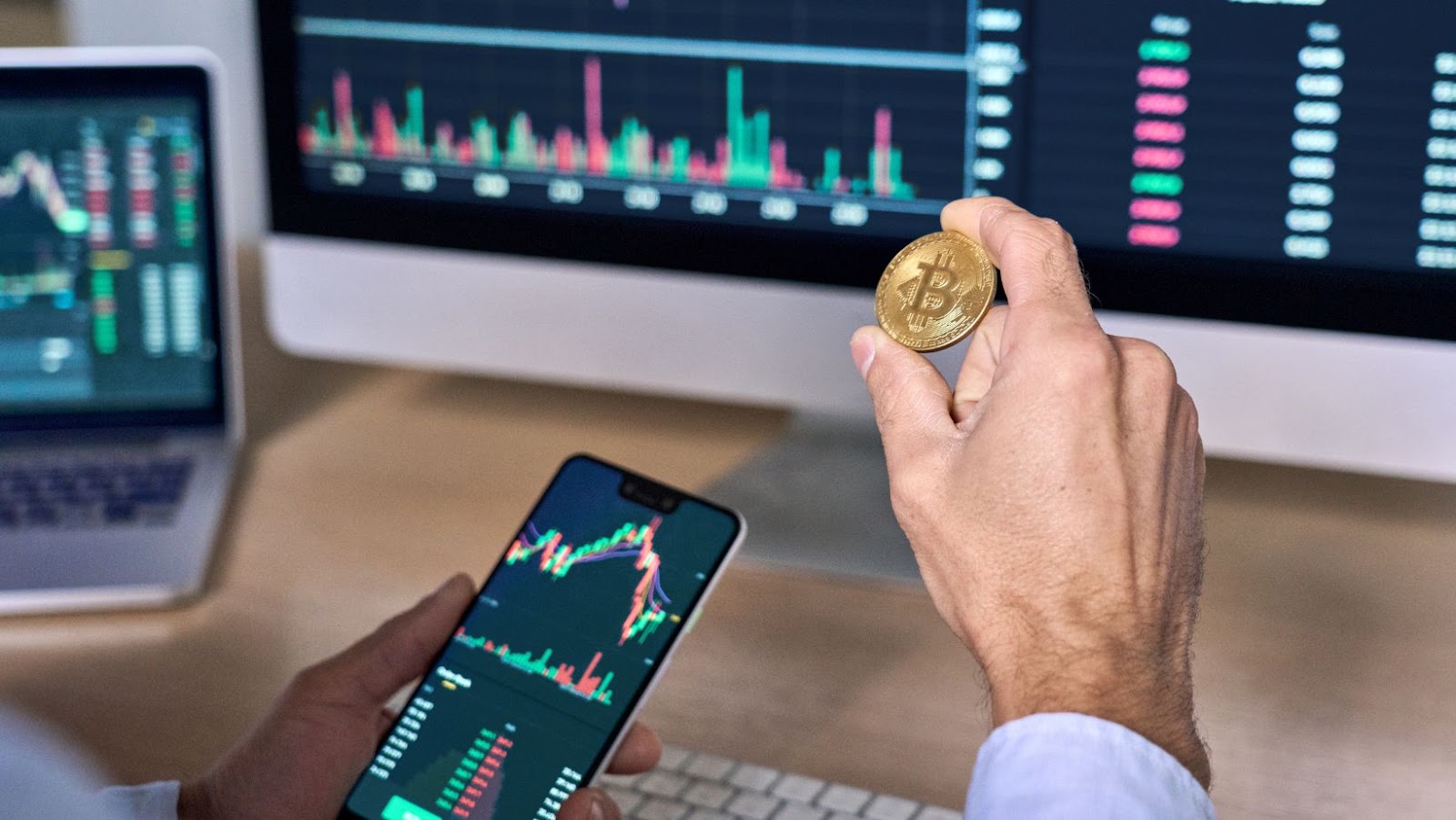 Further contributing to Thunkable's ease-of-use is its documentation and tutorials, which provide the help necessary for users to quickly start building apps. The platform also offers a community forum, where developers can ask questions and get help from more experienced coders.
The simple layout makes designing an app almost a snap— you simply connect various blocks as you would with a puzzle to create your functional platform. The resultant app can then be viewed on a computer or smartphone browser meaning that any changes you make are reflected in real time, significantly accelerating the development process compared to other DIY platforms like Appy Pie or GoDaddy App Maker.
The Benefits of Using Thunkable
Thunkable was launched to empower creators to build their mobile applications without the need for complex coding skills. As a result, this platform has revolutionised the DIY app development landscape and has opened up new possibilities for people to create and customise their applications.
This article will discuss the most prominent benefits of using Thunkable for app development.
Cost-efficiency
One of the greatest benefits of using Thunkable is its cost-efficiency. By streamlining the development process, Thunkable makes it easier for individuals and teams to create high-quality apps with minimal resources and time investments. In addition, the platform eliminates many costs associated with traditional app development, such as hiring a specialised developer or third-party agency.
Thunkable also offers an array of budget-friendly features, including an intuitive drag-and-drop editor, advanced visual blocks that enable you to customise without writing code, and a range of templates to help speed up your project. Furthermore, the platform is free to start — even large scale projects can be completed without paying any fees upfront. This makes it possible to create high-quality apps without breaking your budget.
The savings go further with Thunkable's integrated monetization solutions that enable creators to make money from their apps in various ways. Whether through ads or in-app purchases, Thunkable helps creators turn their ideas into profitable ventures — all for an incredibly low cost.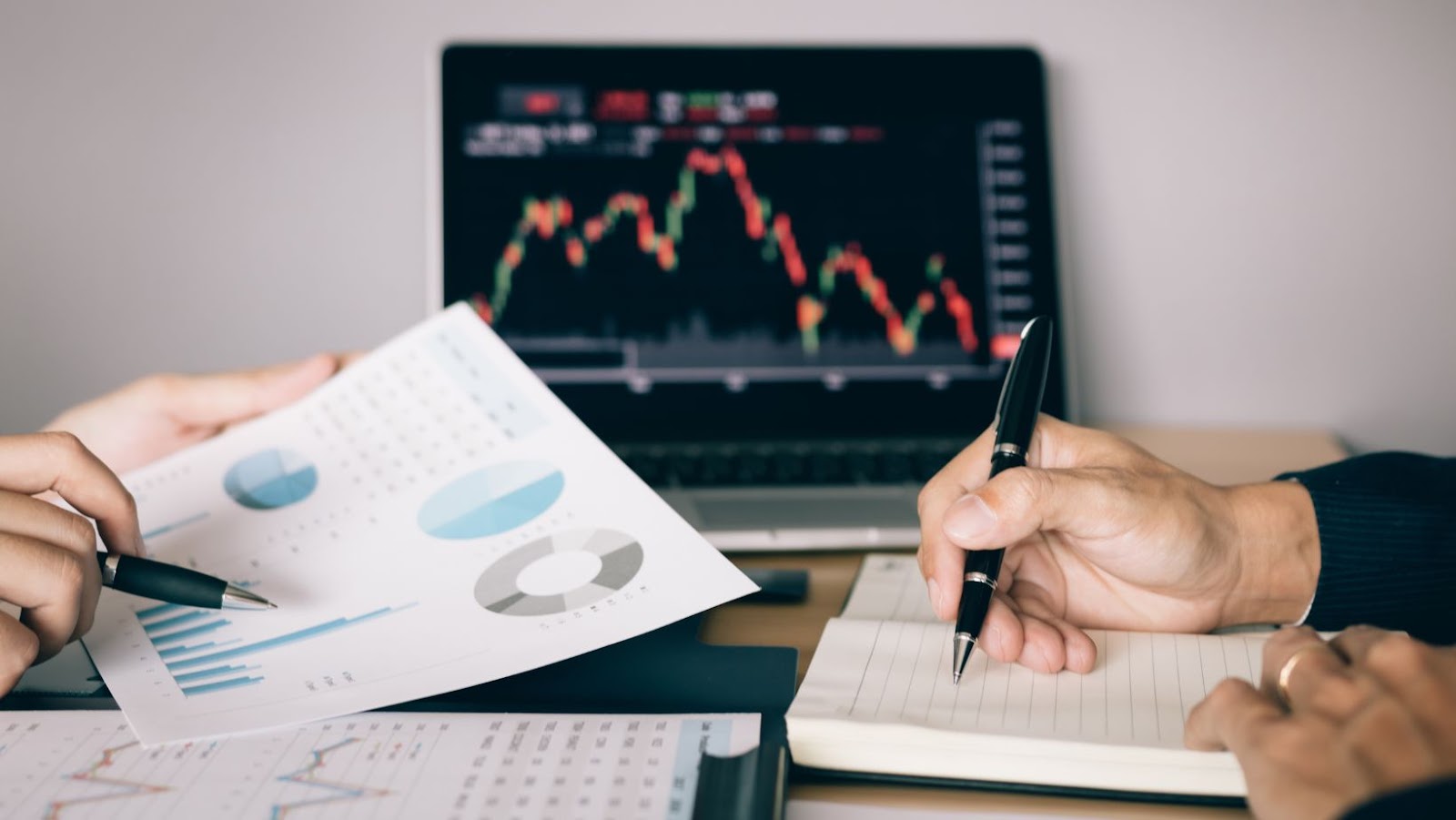 Time-efficiency
Creating DIY apps with Thunkable is faster and easier than ever before. With intuitive drag-and-drop software, anyone can build an app in minutes. Plus, Thunkable makes it easy to clone existing apps in its community library, making it even faster and easier to create apps. It also provides a wealth of educational content and tutorials to help with everything from building an app to complex coding instructions.
Thunkable's powerful platform enables real-time collaboration so that users can work with others remotely to quickly develop and launch their app ideas. In addition, teams can easily add their blocks or components and document specific procedures for future use. This robust feature is extremely useful for developers who don't have the luxury of being together for every step of the process.
Finally, Thunkable has several features that will save time during testing. The integrated App Previewer lets developers check out how the app looks on various devices without needing additional hardware or changing any settings on a device itself, speeding up development time immensely. In addition, the accompanying debugging mode allows users to test code snippets on real Android or iPhone devices within their projects and makes debugging code much more efficient than ever!
Overall, Thunkable helps save precious development resources such as time, money and labour through its powerful functions that make DIY app development easier than ever!
Accessibility
Accessibility is one of the many reasons Thunkable has become such a popular and powerful tool for app creators. Having opened its virtual doors in January 2016, Thunkable was launched to empower creators worldwide to build their mobile apps without programming knowledge. The platform makes it easy to get started, as no software downloads or long-term commitments are necessary. As soon as registered users sign into their accounts, they are presented with an intuitive drag and drop interface offering plenty of powerful features that enable the development of full-featured apps.
Users have access to thousands of blocks, allowing them to integrate features such as GPS location detection, databases and interactive elements within apps. Users can create amazing experiences through existing templates and blocks and curate custom components directly from an array of libraries depending on their specific project needs. Furthermore, components created by other talented members within the vibrant Thunkable community are available for easy integration into any project — allowing unique customization possibilities not previously available to the average app creator.
Thunkable's commitment to accessibility is further evidenced in its alternative mobile app building platform which enables creators with disabilities more easily access their user console while building an app on phone or tablet devices. With these tools, anyone has a great opportunity to create complex projects that could only be possible with help from expensive developers or complex coding skills.
tags = 3 million users from 184 different countries using Thunkable, hands-on with no code mobile app development, thunkable 30m series 3m 6mlundentechcrunch, nocode thunkable series owl 3m 6mlundentechcrunch, nocode thunkable series 3m 6mlundentechcrunch, thunkable 30m ventures 3m 6mlundentechcrunch, thunkable series owl ventures 6mlundentechcrunch, nocode thunkable series owl 6mlundentechcrunch, nocode thunkable 30m owl 6mlundentechcrunch