PlayStation Might Release an Xbox Game Pass Competitor
Sony has been releasing some of the best exclusives on their platform and they've had a lot to offer, but it appears that there may soon be an alternative. A rumor suggests Sony will release a competitor to Microsoft's Xbox Game Pass service next year. The reason? Games are one area where Sony is still lagging behind in quality compared with its competition.
Sony might release an Xbox Game Pass competitor. They are planning to release a subscription service that will let gamers download the latest games. The service is currently in beta and will be released soon.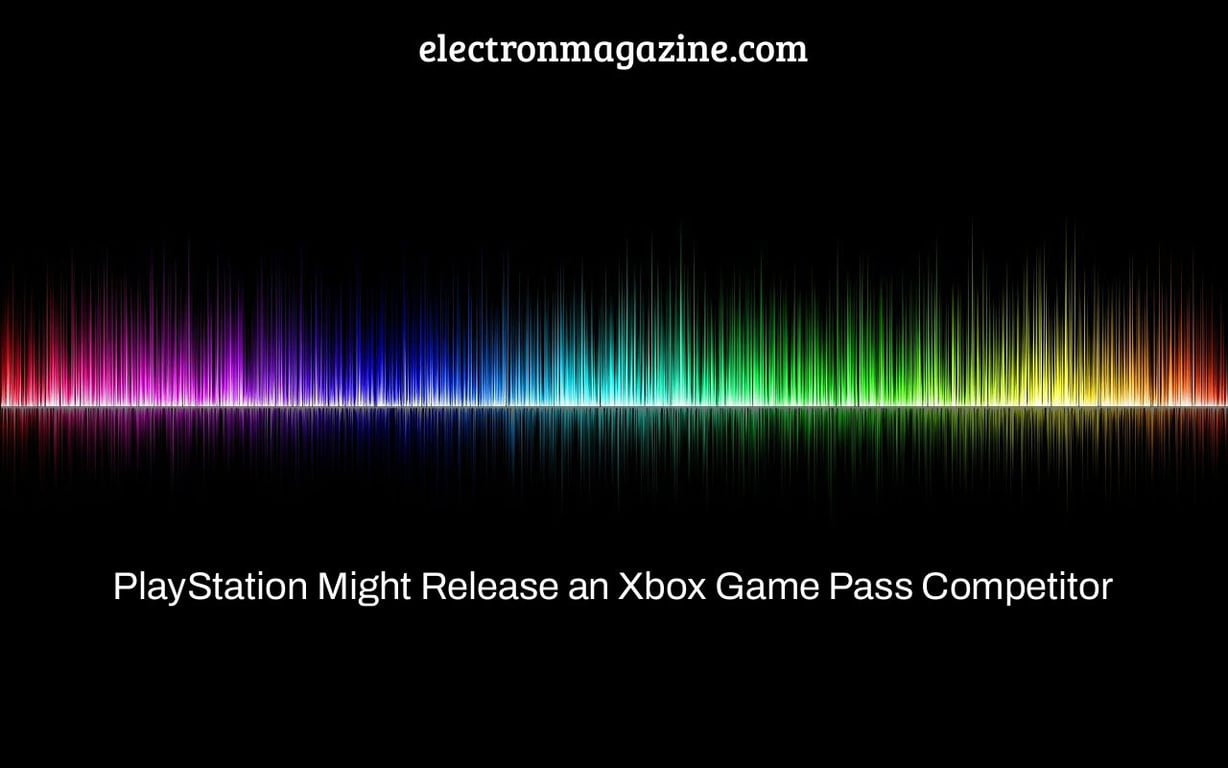 According to a Bloomberg story, PlayStation is developing a rival to Microsoft's Xbox Game Pass program.
The new service, codenamed Spartacus, will charge a monthly subscription to access a collection of present and older works. Subscription holders would subsequently be able to download the games on their consoles.
According to the source, Spartacus would have three levels, the first of which will include current PlayStation Plus features.
Access to PlayStation 4 and, ultimately, PlayStation 5 games would be available on the second tier. Game streaming, expanded demonstrations, and access to PS1, PS2, PS3, and PSP games would be included in the third and most costly tier.
This implies that the new service will take the place of PlayStation Plus and PlayStation Now.
Most online multiplayer modes need PlayStation Plus, which provides free monthly games. Subscribers to PlayStation Now may watch or download older games.
Surprisingly, Sony is said to be keeping the PlayStation Plus branding. However, any reference of PlayStation Now is expected to be phased off.
Spartacus will premiere in Spring 2022, according to the rumor. Sony has not yet finalized plans for the service, so things might change between now and next year, according to the report.
Statistics for PlayStation and Xbox
Since its introduction in 2017, Xbox Game Pass has risen in popularity. The service has around 18 million customers as of January 2021.
However, it is slowing down a little. Although Xbox Game Pass expanded by 37% in the previous fiscal year, it fell short of Microsoft's target of 48% growth.
As of January 2021, Xbox Live has topped 100 million active members.
PlayStation Plus, on the other hand, has about 46.3 million customers. Its subscriber base has shrunk from 47.6 million in the first quarter of fiscal year 2021.
Then there's PlayStation Now, which had 3.2 million subscribers as of last month. It's not even close to Xbox Game Pass's Ultimate tier, which includes access to Xbox's cloud streaming service.
Williams enjoys walking around the neighborhood with his wife and dog when he is not writing up news. It's either that or a cup of hot chocolate. Or you could do both.
Watch This Video-
Related Tags
xbox pc game pass
xbox game pass ultimate 1 year
ea play xbox game pass