Productboard is a product management platform that helps companies manage their product development process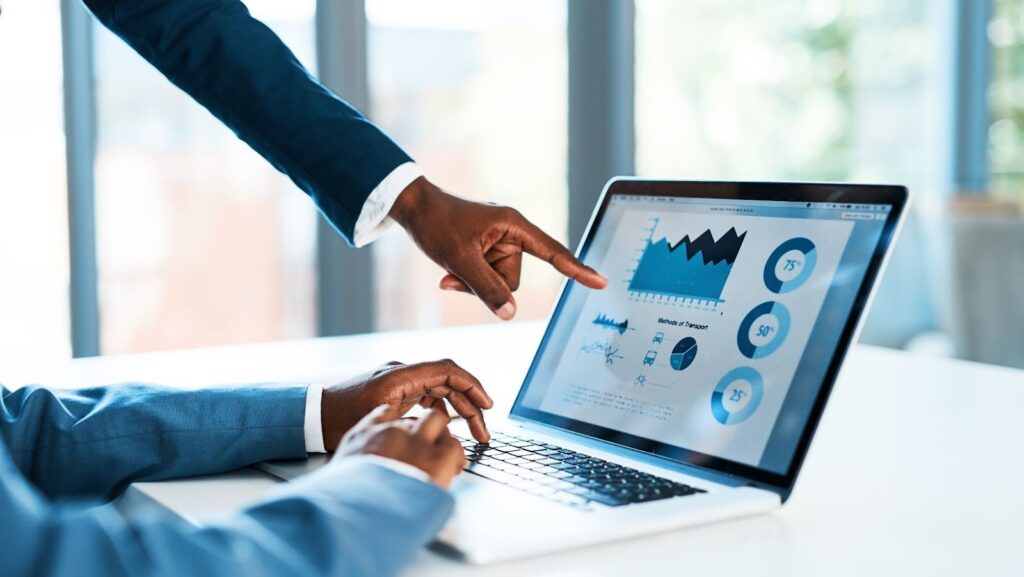 Productboard is an advanced product management platform that enables companies to manage their product development process by providing a user-friendly interface and powerful tools to facilitate collaboration and decision-making.
Productboard has recently raised a $125M Series D, testament to its popularity and effectiveness as a product management platform.
This article will introduce Productboard and discuss how it can help companies manage their product development process.
Productboard has raised a $125M Series D
Productboard is a product management platform that provides tools, templates, and integrations to help teams manage the entire product development process from start to finish. Founded in 2014 and backed by venture capital from leading investors including Sequoia Capital, Bessemer Venture Partners, and Atomico, Productboard has raised $125M in multiple funding rounds.
Productboard is designed to help product owners have better visibility into the product development process. It allows team members to collaborate on ideation and prioritise feature requests so they can plan out the best possible products. It also integrates with popular software development tools such as GitHub and JIRA, making it easier for teams to keep track of their progress. The platform also offers visibility through dashboards and data insights so that product owners can spot trends or correlations between customer feedback and features shipped.
With Productboard's powerful workflow automations, teams can simplify their workflows while maintaining visibility across the entire organisation.
What problem does Productboard solve?
Productboard is a powerful product management platform designed to help teams bring ideas to life efficiently. Productboard enables user-friendly collaboration between product and development teams, helping them to plan products more efficiently, track progress, and align stakeholders.
Productboard leverages an intuitive feature prioritisation process for quickly arriving at direction and executive decision making and a visual product roadmap for communicating where the team is headed. In addition, Productboard's AI technology helps anticipate customer needs through sentiment analysis and customer feedback integration from leading sources like Salesforce, Intercom, Zendesk and others.
Productboard makes it easier than ever for product teams to manage their entire product lifecycle — from creativity and planning, through roadmapping — creating customer-centric products that perform well in the market. Recently, Productboard raised a staggering $125M Series D funding round to continue improving the experience of building new products.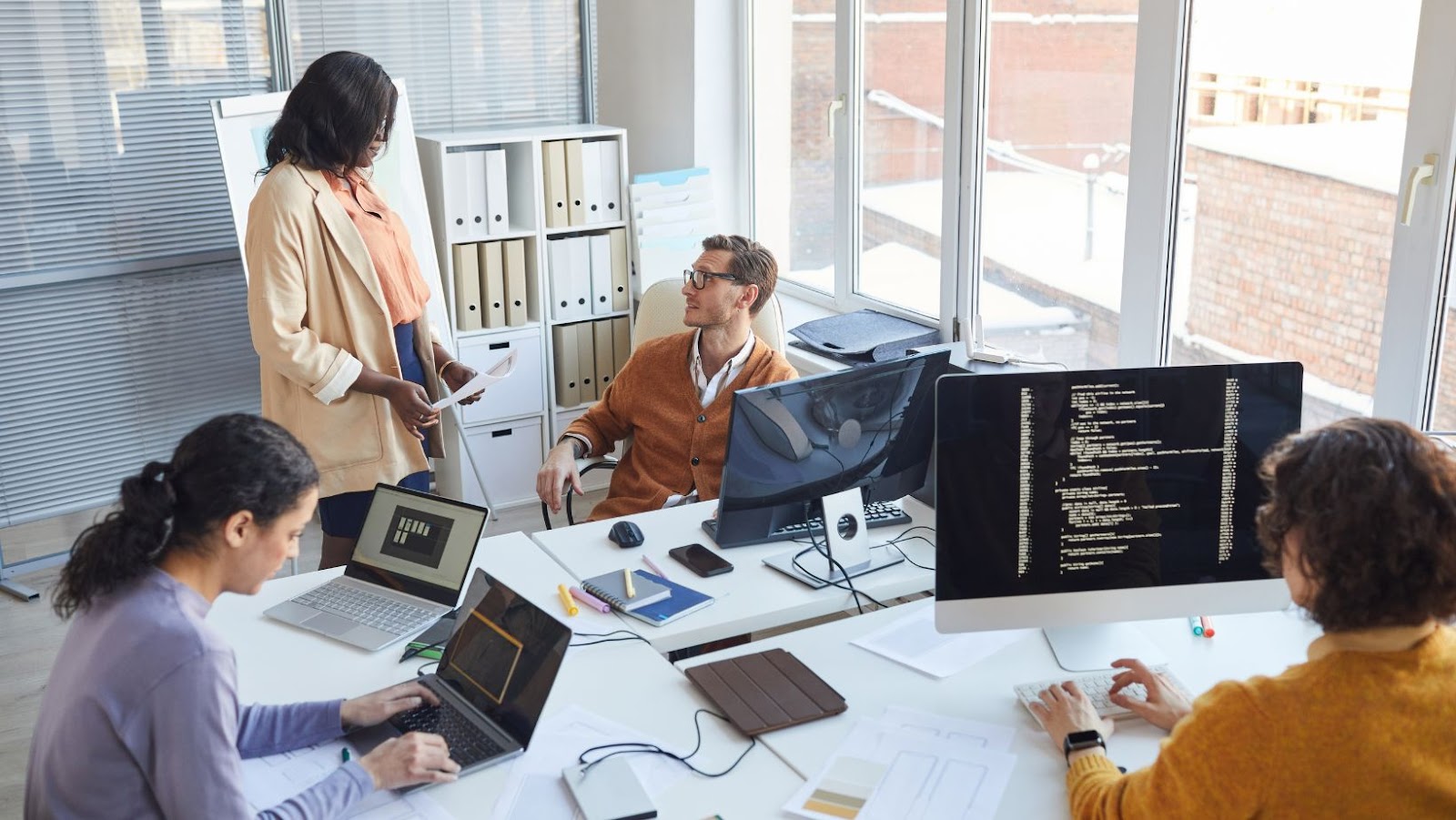 Productboard's Features
Productboard is an invaluable tool for any product development team. It offers a centralised place to store customer feedback, prioritise feature requests, and keep track of product progress.
Productboard also has powerful integrations with leading development and bug-tracking tools, making collaborating easier across product teams.
Let's find out more about Productboard's features.
Product Discovery
Productboard's product discovery feature is a comprehensive tool used to help teams collaborate and make data-driven decisions throughout the product development cycle. This tool enables companies to identify opportunities, prioritise customer demands, and create direction by considering customer feedback.
Product Discovery designed by Productboard allows teams to efficiently capture customer feedback and instantly evaluate vital insights for better collaboration. It works seamlessly with the customer insights hub – a full view of customer feedback flows from research, usage surveys, support tickets, review sites, social networks, etc. In addition, power users can fully customise their research goals with custom attributes, priorities and better sorting filters.
Product Discovery is a hub for customer feedback that can be quickly prioritised based on importance or urgency. Critical insights on user behaviour or attitudes about features or products that users have voiced are placed prominently for users to quickly make sense of the data received to create direction for the team. Productboard's feature also enables managers to easily perform investigations—comparing user characteristics across different segments or researching how preferences change over time—by dragging and dropping relevant customer segments into their investigation framework.
Furthermore, reports generated from data collected via Product Discovery can be custom-tailored to various user roles within the organisation so that each person's insights are streamlined according to individual needs and interests.
Idea Management
Productboard's idea management feature offers comprehensive customer feedback analysis and management. Companies can easily capture, categorise and prioritise ideas to get customer feedback and identify trends and potential opportunities.
Idea management also allows companies to determine where customer feedback is coming from, so product teams can instantly understand their target audience. With Productboard's idea management features, companies will gain an insightful perspective on customers' needs, allowing them to make decisions more confidently and efficiently.
The platform also provides a unique combination of qualitative and quantitative research capabilities. This helps product teams get an accurate picture of their customers' demographic makeup and the types of ideas they are generating within categories or topics to create more relevant products.
Roadmapping
Roadmapping is a method used to organise and manage initiatives, projects and processes by establishing a timeline of essential tasks, milestones and events that must be completed to successfully reach a desired goal. Roadmaps can be used for product planning, software development, project management or any other initiative where long-term planning is needed.
Productboard's roadmapping feature helps you create an overview of your company's projects to align on goals, identify dependencies between initiatives, track plans through completion and visualise your timeline. It enables teams to define realistic goals and timeframes for projects or features and allows them to explore new opportunities as they arise.
With our roadmapping feature you can:
Track progress towards important goals
Evaluate multiple scenarios using a flexible timeline
Identify interdependencies between initiatives
Distil complex problems into actionable steps
Manage resources more effectively
Release Planning
At Productboard, our Release Planning feature supports product development processes and helps teams manage their roadmap. The product roadmap can be segmented into different periods, allowing product and engineering teams to prioritise their long-term plans while adjusting their short-term objectives.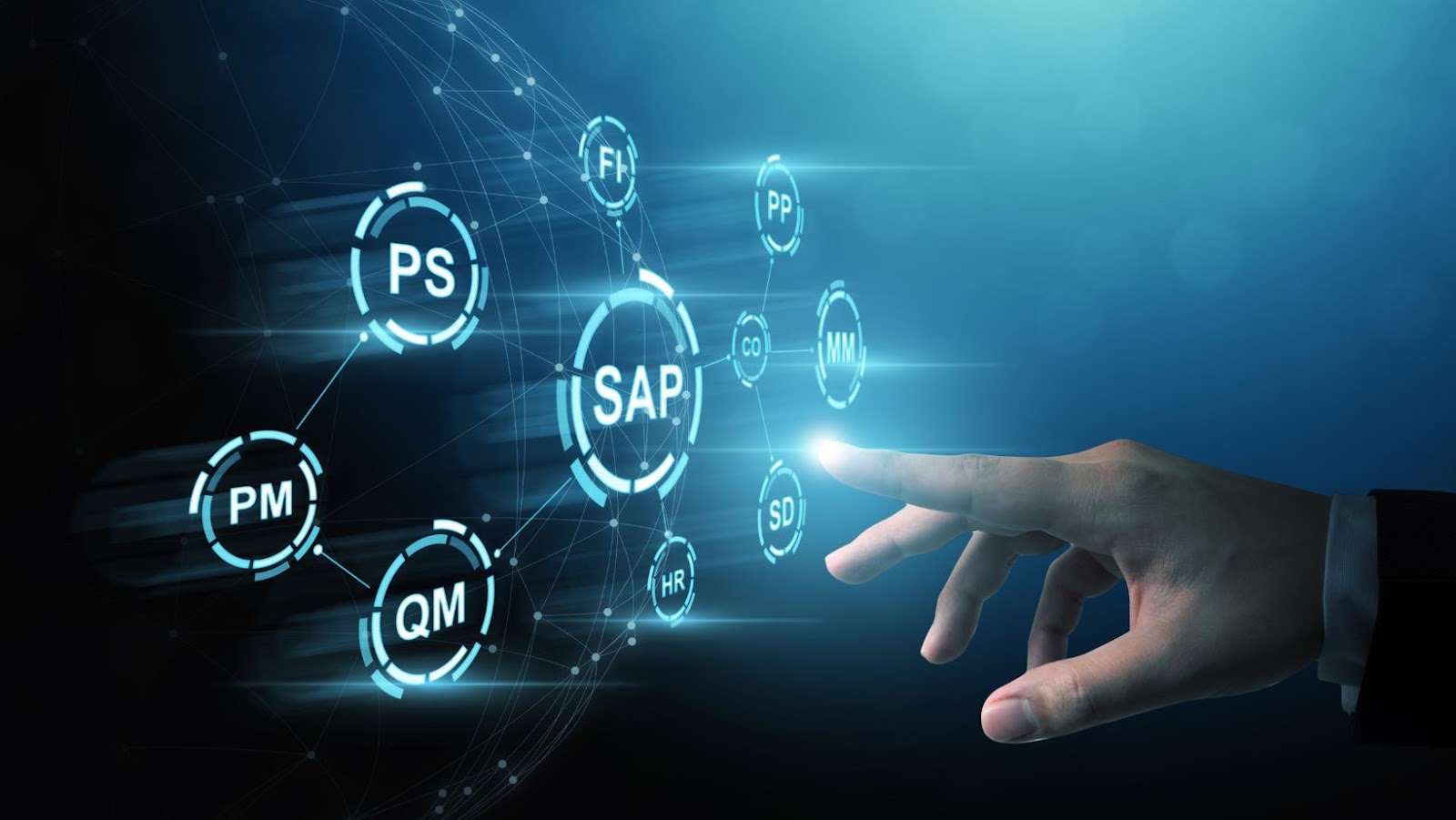 We offer a collaborative environment that allows multiple stakeholders to work together on projects and align the entire organisation on focus areas or initiatives. Teams can use visual roadmaps to drill down into the details of each release plan or project, and a customizable timeline allows them to see how it all fits together.
Productboard's agile planning functionality also gives users insight into past projects, so they can track what was completed on time versus what was delayed. Working with global teams is even easier when everyone has real-time visibility into progress across departments.
In addition, our feature includes powerful analytics capabilities that provide context for the information collected from project management tools such as Jira or Trello to give an overview of the progress of products at any given point in the life cycle. Reports can help managers make data-driven decisions throughout each stage in the roadmap process by understanding accomplishments, ongoing projects, upcoming releases, and consumer feedback quickly and accurately.
Analytics and Insights
Productboard's analytics and insight tools help companies understand their users' behaviour and preferences by collecting data, analysing it, and providing actionable insights that can be used to optimise products. Productboard's analytics and insights features include:
Data Collection & Analysis: Productboard collects real-time data from product performance metrics, user surveys and customer feedback to understand how users interact with a product. This data is then analysed and visualised in an actionable dashboard. As a result, companies can gain valuable insights into the efficacy of their product development process, product design decisions, feature usage patterns and user preferences.
Market Insights & Trends: Through its integration with external databases and market research platforms such as First Insight or Google Trends, Productboard provides companies with insights into their market position about competitors and trends taking place within the industry. Companies can track brand awareness, user interest levels through keyword search volumes and discussions happening on social media channels.
Predictive Analytics: With predictive analytics capabilities powered by machine learning algorithms, companies can identify trends in user behaviour before they become massive shifts on the market landscape or anticipate customer demand before launching new products or services. Companies can also use predictive models to anticipate future revenue streams based on user activity patterns.
Productboard's Recent Success
Productboard, a leading product management platform, has recently raised an impressive $125M Series D funding round. This proves that Productboard is becoming a powerful player in the tech industry, and it's no wonder why.
In this section, we'll discuss the reasons behind Productboard's success and why it's the perfect product management solution for many companies.
Productboard's Series D Funding
Productboard, the product management platform that helps companies plan, prioritise, and develop software products, recently announced its Series D funding round. It raised $125 million in capital at a post-money valuation of $1.1 billion.
This new round of funding comes after the striking success of Productboard's previous investments. In 2019 it had secured a growth investment from Accel and last year it announced its Series C funding round of $50 million led by Tiger Global Management and joined by Kleiner Perkins and Index Ventures. Productboard has now earned its unicorn status after raising $205 million since its founding in 2014.
The latest fundraising will enable global expansion for existing companies and larger enterprise customers. It will also improve the platform's capabilities, collaboration features, user experience (UX), usability, data integrations with external stakeholders and services such as Salesforce or Microsoft Dynamics 365. In addition to this fuel for growth and development in the product area, Productboard is making significant investments into its go-to-market teams to ensure that businesses using their products find success with their processes – leading to happier users across the board!
Expansion into the Enterprise Market
Productboard has experienced recent success in expanding its presence in the enterprise market. After raising a $125 million Series D, Productboard secured an additional $35 million from Meritech Capital, bringing its total raised to $210 million. This capital will be used to continue investing in product roadmap automation and unlock new customer-centric features and capabilities to further serve businesses of all sizes worldwide, from established enterprises to high-growth startups.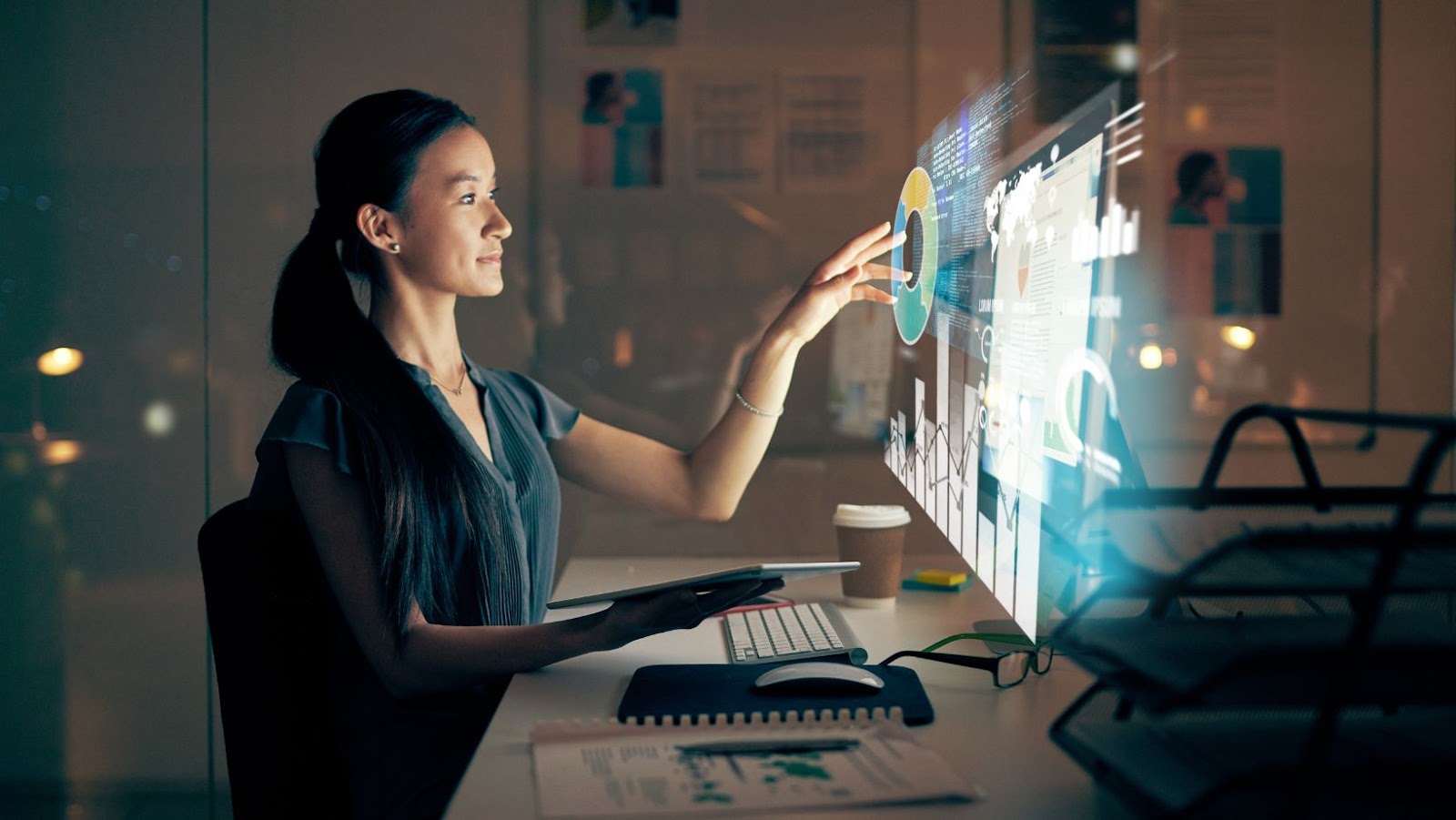 Productboard CEO Hubert Palan commented on this growth: "Enterprise customers expect a secure and reliable product data hub that can easily integrate with their existing tool stacks and provide more transparency into the progress of their projects… We've seen tremendous success with enterprise companies thanks to our focus on giving teams visibility over the product data they need—from customer feedback to key sales metrics—so they can make decisions faster and better understand what drives customer satisfaction."
On top of this, Productboard recently launched a public product roadmapping framework that serves as an open source backbone for developing a comprehensive roadmapped portfolio aligned with company strategy, which offers teams an end-to-end view of all ongoing product initiatives across multiple teams or departments.
By providing free access to resources such as frequently updated course materials, webinars on best practices for successful roadmapping, whitepapers featuring interviews from leading experts in the space and personalised training sessions from product management team members themselves; Productboard is highlighting how new technologies can hone a company's roadmap methodology.
Benefits of Using Productboard
Productboard is a powerful product management platform, helping companies manage their product development process in a streamlined way. It has recently raised a $125M Series D to show the platform's value to users.
In this article we will discuss the various benefits that Productboard can offer those looking to optimise their product development process.
Streamlined Product Development Process
For businesses looking to manage a streamlined product development process, Productboard offers a suite of features designed to help teams plan, prioritise, and deliver products that meet the needs of their customers. By leveraging Productboard's powerful collaborative workflow platform and product management tools, teams can get better insights into customer feedback, release faster and smarter iterations of their products, and gain greater visibility into the development process.
Productboard's collaborative workflow platform gives teams real-time views of customer feedback, market insights, user research data, and project progress. This allows teams to quickly analyse customer sentiment on features, measure impact on user engagement or performance KPIs over time with advanced analytics tools. Productboard also enables teams to easily organise feature requests by user personas or customer segmentation for further analysis. In addition, tools like Product Roadmap Plans help product teams create more effective product plans that can be shared with stakeholders for review regarding the overall direction of the product development process.
Additionally, customizable dashboards allow team members from all departments to get clear visibility into customer feedback trends and project progress in real time by using data visualisations like heatmaps or line graphs which helps them build trust in decision making even more quickly. Teams can also ensure everyone is on the same page by leveraging customizable releases boards which offer an overview of launch status regardless of geographical location or departmental roles. Lastly, Productboard empowers teams to collaborate effectively while improving transparency via dedicated conversational threads attached to feature requests or roadmaps plans where they easily communicate progress updates and ask questions until they reach consensus on decisions that matter most while staying focused on priority initiatives every step of the way through release completion.
Improved Collaboration
Productboard's collaboration features make it easier for product managers to work with teams from all areas of the organisation, including engineering, design, legal, and external partners. In addition, with tools such as Kanban boards and Gantt charts, Productboard clarifies dependencies between tasks and projects, allowing for more efficient use of resources.
Team members can leave comments on tasks and prioritise them to help the team focus on what matters most. Productboard also offers integration with other third-party apps such as Jira or Slack that further enhance collaboration between team members.
Easier Roadmapping
Roadmapping is one of the most important steps of product development, and with Productboard, it's easier than ever to map out your plans. With the intuitive timeline tool, you can plan down to the smallest detail and add multiple levels of complexity. You can also easily switch between views as needed.
Product roadmaps in Productboard are also interactive and easy to share, allowing for greater collaboration within team environments. Keeping everyone on the same page throughout a long-term project can be difficult. Still, with internal communications features like product boards, conversations are easier to manage and project progress updates are always visible.
Finally, the roadmapping tool from Productboard considers customer feedback when developing your plans. With customer insights linked directly to ideas in your roadmap, it's easy to quickly test assumptions and analyse user behaviour before launching a new feature.
tags = Productboard, $125M Series D funding, Dragoneer Investment Group and Tiger Global, product management platform, productboard 72m series tiger global 137m wiggersventurebeat, rise of Productboard's product, Product management