The epic adventures of the yukon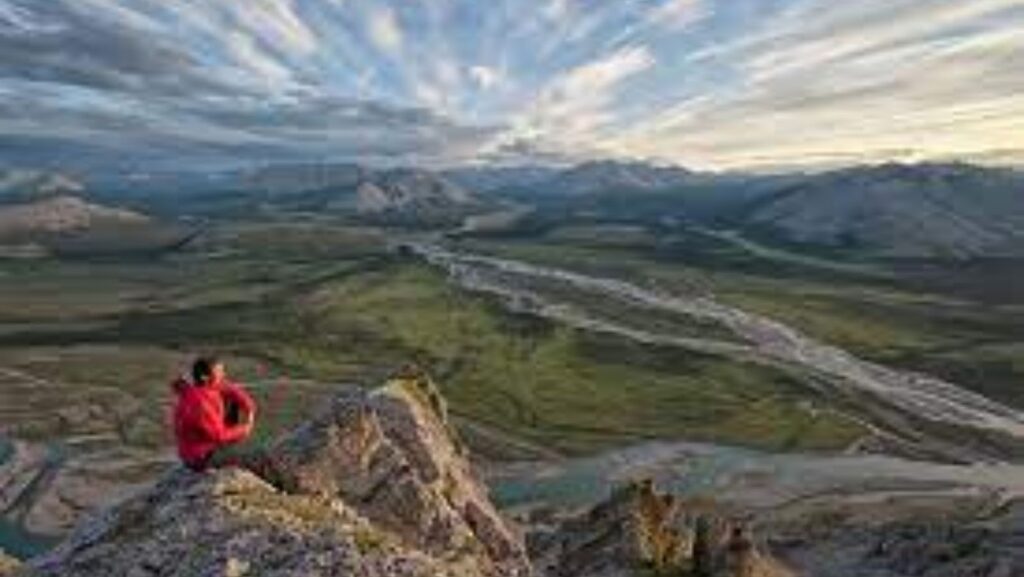 The epic adventures of the Yukon are renowned for their breathtaking beauty and thrilling excitement.
Whether navigating treacherous ice flows, scaling towering mountains, or encountering grizzly bears in the wilds of the great outdoors, those who make the journey to explore this rugged landscape are sure to experience a sense of awe and adventure like nothing else.
Where is the yukon at

The Yukon is located in northwestern Canada and is bordered by the Canadian provinces of Alberta, British Columbia, and the Northwest Territories, as well as the US state of Alaska. The capital city of the Yukon Territory is Whitehorse, which is located near the center of the territory.  
Other major cities and towns in the Yukon include Dawson City, Haines Junction, Teslin, Carmacks, and Destruction Bay. The vast wilderness of the Yukon is home to many incredible natural features, including glaciers and icefields, rivers and lakes, mountain ranges and valleys, forests and tundra.
What is the yukon like
The Yukon is a land of extremes, with vast stretches of wilderness punctuated by towering mountains, rushing rivers, and pristine lakes.
In the winter, the landscape is blanketed in snow and ice, while in the summer it comes alive with wildflowers and lush green vegetation. The climate of the Yukon varies depending on location, but generally speaking, it is a cold and snowy place.
What is there to do in the yukon
There are many things to do in the Yukon, from exploring its stunning natural landscapes and wildlife to participating in outdoor adventure activities like kayaking, hiking, skiing, and mountaineering.
Additionally, there are plenty of charming towns and cities throughout the territory where you can enjoy local food and culture, as well as museums and other attractions. Whether you are looking for a thrilling adventure or a relaxing escape, the Yukon is the perfect destination.
What are some of the epic adventures that can be had in the Yukon
Hiking and camping: With miles upon miles of trails winding through its forests, mountains, and valleys, the Yukon is a hiker's paradise. There are plenty of camping spots throughout the territory, so you can plan a multi-day backpacking trip to explore the wilderness at your own pace. Canoeing and kayaking: With its many rivers and lakes, the Yukon is also a great place for canoeing and kayaking. There are many outfitters that offer tours and rentals, so you can explore the waterways at your own leisure.
Wildlife watching: The Yukon is home to an abundance of wildlife, including grizzly bears, caribou, moose, eagles, and more. There are many guided tours available that will take you into the heart of the wilderness to see these amazing animals in their natural habitat. Dog sledding: Experience the Yukon's unique culture by going for a ride on a dog sled. This is a great way to see the wilderness in winter, and you can even learn how to mush your own team of dogs.
How to make the most of your yukon on your next vacation
When planning your trip to the Yukon, be sure to allow plenty of time to explore its many breathtaking natural attractions.
If you are interested in outdoor adventure activities, be sure to pack appropriate clothing and gear. And finally, don't forget to bring your camera to capture all the amazing memories you're sure to make on your epic Yukon vacation.
What to do if you get lost on your road trip
If you find yourself lost on a road trip in the Yukon, the best thing to do is to stay calm and try to retrace your steps. If you are unable to find your way back to the main road, pull over and wait for help. It is also a good idea to let someone know where you are going and when you expect to return, so that they can alert authorities if you do not arrive as planned.
Additionally, always carry a first aid kit and some basic survival gear in your car, just in case of emergency. And finally, remember to always exercise caution while traveling in the Yukon's rugged wilderness – safety should always be your top priority.