The future of Samsung's new SmartTags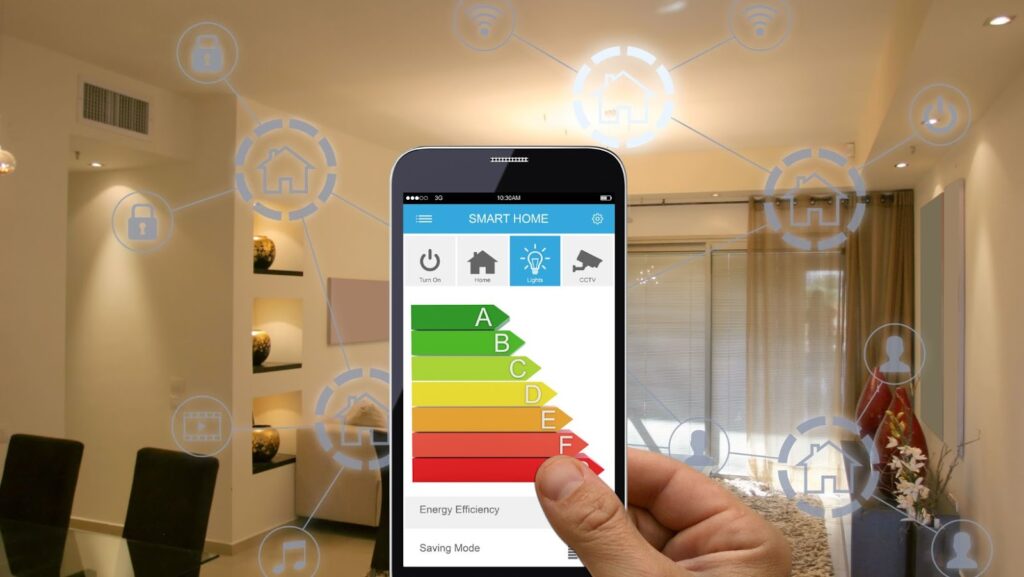 Samsung's new SmartTags are small devices that help locate lost items around your home. With just a press of a button on your phone, you can find the item you were looking for in an instant.
However, these SmartTags offer more than just finding lost stuff. Let's look at the features and advantages of this innovation.
Samsung's new SmartTags will help you find lost stuff, but that's not all
Samsung's SmartTags are small and discrete devices that can help you keep track of your possessions. These tags allow the user to connect items to their phones, so you can easily locate them in case they get misplaced. And with the help of the Nearby Share feature on Samsung devices, sharing items with family and friends has never been easier.
Available in two variants – Bluetooth or UWB (Ultra-Wideband) – the tags come in a pack of four, allowing you to stick them easily to any item (or place), no matter where it is. Once connected, users can use either the SmartThings app or the phone's native options for easy tracking and searching for lost items. Moreover, you can assign a name to each tag and set its function as "Lost Item Mode" so even if it gets disconnected from your phone, it will automatically send out an audible alert when reached by another Samsung Galaxy device.
Besides being used as finders for lost or hidden items, Samsung SmartTags also offer additional features such as attaching your most frequent actions (such as lighting up the room) or setting off alarms (like reminding yourself to check out the fridge). Ultimately this ensures that all of your small important tasks will be done on time and with minimal effort.
It is safe to say that Samsung's revolutionary new SmartTag technology will ensure that whenever you have something important to keep track of — like keys — you won't have trouble finding them again. So go ahead, get yourself a pack of Samsung SmartTags today!
Features
Samsung's new SmartTags are designed to help users quickly and easily find lost items. They are designed to be simple and small enough to attach to any item, so it can be tracked and found with the help of a mobile app.
However, the SmartTag can do much more than that. Let's look at some of the other features and benefits the SmartTags offer.
Automated tracking
Samsung's SmartTags use low-power Bluetooth technology to enable automated tracking of people and items. The built-in accelerometer helps detect subtle changes in movement, so you can be notified of any variation or displacement. You can also set up notifications for arrival and departure times for people or items and custom notifications for when something is out of range or takes an unexpected journey.
You can track items using the SmartThings app on your smartphone. The tags are lightweight, waterproof and have a standard keyring loop, so you can attach them to almost anything from backpacks and wallets to pets and children. They're also tough enough to withstand physical shocks, splashes and other impacts — perfect for keeping track of your active lifestyle. In addition, when you move away from the item being tracked by a distance greater than 25 metres (80 feet), the tag will sound an alarm loud enough to be easily heard wherever it may be hidden.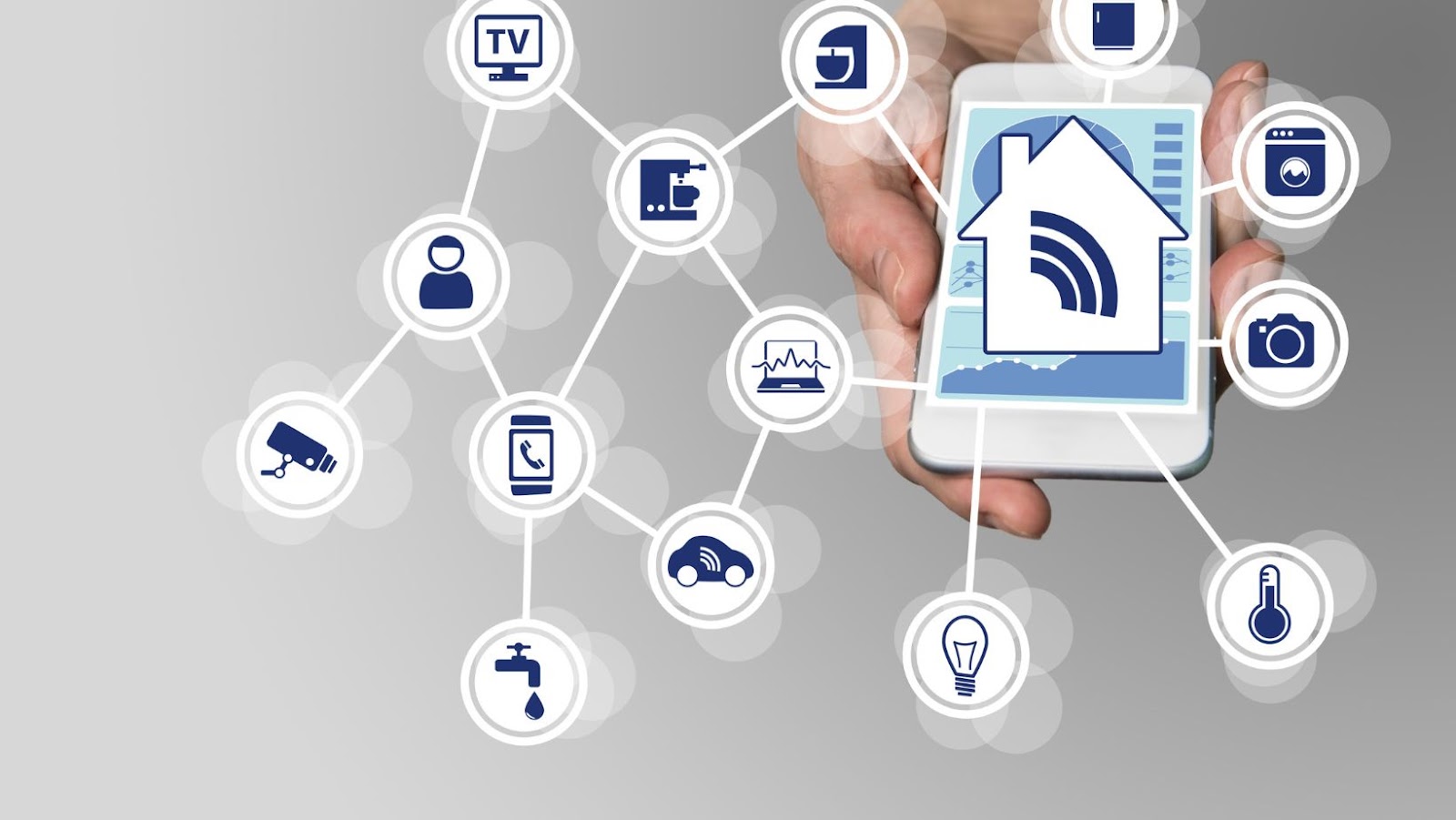 SmartTags also offer various tracking options tailored according to user need—from automatic location tagging for personal vehicles or recreational toys, to geo-fencing alerts that keep users informed throughout a journey, such as how far they have driven since starting their car engine. Simply set whatever parameters they choose on the SmartThings app and start tracking without needing extra effort from the user—it's that easy! In addition, users can select multiple tags if necessary to watch certain objects simultaneously with just one single tap—no extra cost attached!
Remote Control
One of the most useful features of Samsung's new SmartTags is the ability to act as a remote control. The tag emits a Bluetooth signal that can be used to turn on and off appliances, lights, and speakers with ease — for example if you have an air conditioner in your living room that has a power button hard to reach and goes off all the time without you wanting it to, you can now place a SmartTag nearby and turn it on or off remotely instead.
This can be done through the SmartThings app on your smartphone or tablet. With SmartTags, gone are the days of trying to flip each switch one by one.
Virtual Walks
In addition to its ability to help you find lost items, Samsung's SmartTags can also be used in other creative ways. One way is to take advantage of the Virtual Walks feature. This allows users to map out routes and receive alerts when they near their destination or pass a point of interest. In addition, the route will be tracked in real-time, making it perfect for people who want to explore familiar or new spaces without manually navigating using a compass or map.
Virtual Walks also allows you to create custom routes to share with friends, family, and coworkers so they can follow your path.
Potential Applications
Samsung's new SmartTags have a lot of potential applications to make life easier. Beyond just helping you find lost items, these tags can be used for all sorts of tasks, such as tracking the location of devices and aiding in productivity.
Let's explore some of the potential applications that these tags can have.
Smart Home
The introduction of Samsung's new SmartTags is revolutionising how we organise and find lost items. Particularly for smart home owners, these tags can help you control, track, and automate your living environment wherever you are.
SmartTags are connected to user profiles through Samsung's SmartThings app, which can be used with any compatible device like Alexa or Google Home. As a result, users can easily and remotely track or control the item from afar by simply attaching a tag to an item.
One potential application is using tags to locate lost objects like keys or remote controls inside your home. You will simply press a single button on the app, emitting a sound from the tag letting you know where the object is hiding. Remotes with special functions can also be activated via the app— you won't have to worry about training pets as SmartTags come with pet-proof features that protect your items from enthusiastic four-legged family members!
Furthermore, tags are a great way to improve energy efficiency regarding simple tasks and productivity around your smart home. For example, you can set up timers on specific tasks or automate them altogether while keeping all your devices organised on one platform. This lets you see their status in real time via the app dashboard. This helps reduce energy consumption now that appliances and devices no longer sit in "standby" mode when not in use because their usage can be limited without interaction manually.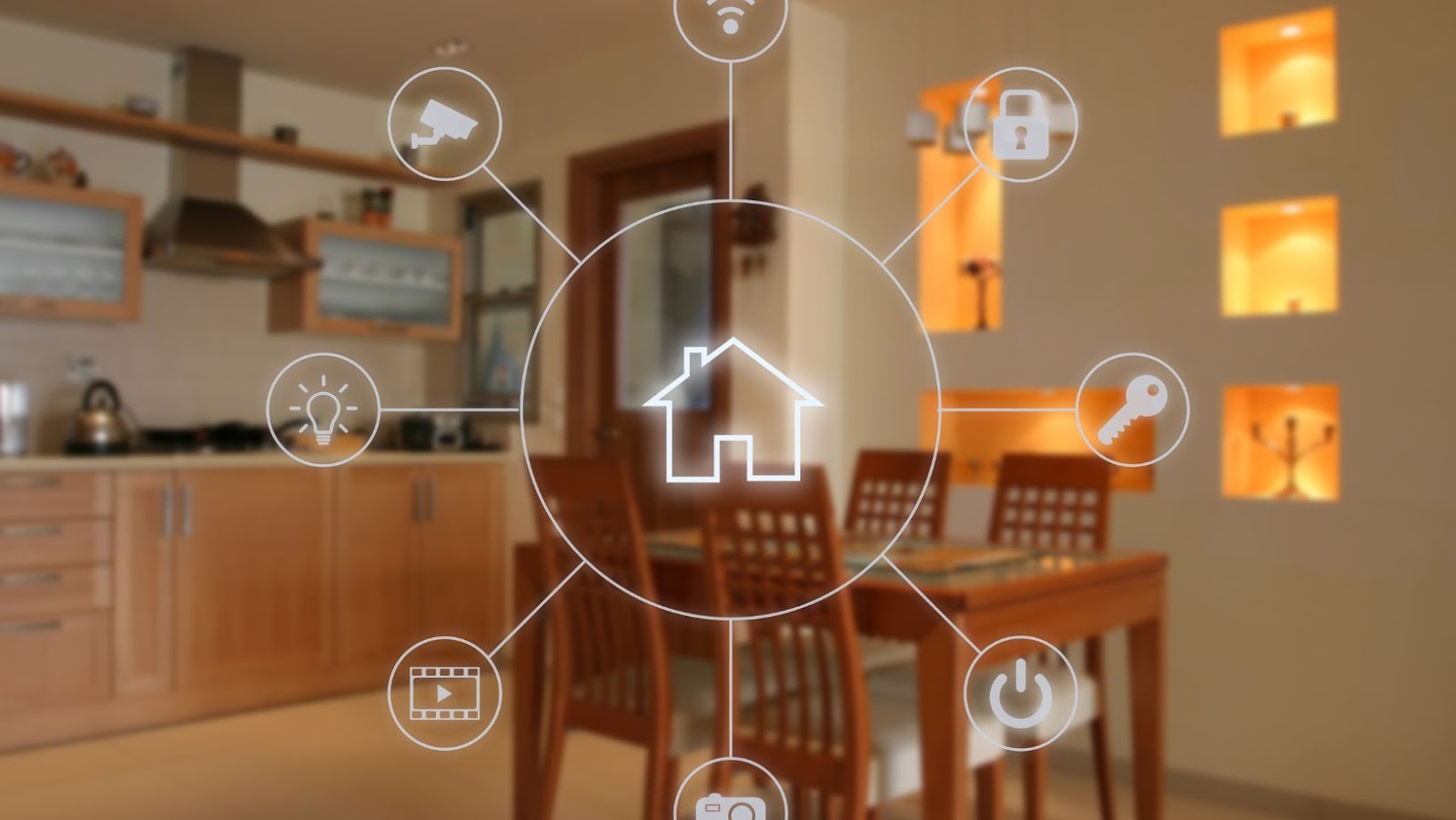 These advantages make SmartTags an attractive choice for environmentally conscious smart home owners who want better control over their living environments without compromising convenience.
Retail
One of the areas in which Samsung SmartTags could offer considerable potential is retail. For example, customers entering a shop could receive personalised offers and discounts through their smartphone or a QR code scan, creating custom experiences tailored to individual preferences. In addition, point-of-sale processes could also be made easier and less time consuming, offering a better experience for customers.
SmartTags also have the potential to enable retailers to track customer behaviour and movement throughout their stores, providing useful data that can be used to optimise their product placement and store layouts. By understanding better what interests customers the most in stores, retailers could become more aware of customer wants, needs and buying behaviour, helping them to create effective campaigns and enticing promotions. This could help take customer engagement in brick-and-mortar shops up a notch.
Retailers would also benefit from improved inventory tracking with SmartTags. Product managers would get real-time updates thanks to tagging each piece of merchandise with SmartTags. In this way, proper inventory management becomes easier; stocktaking becomes simpler; and it can provide faster response times for restocking items even before a customer requests them – due to predictive analytics – leading to improved customer satisfaction.
Healthcare
With the launch of Samsung's newest product, the SmartTag, many potential applications in healthcare have been suggested. For example, the unique technology behind the SmartTags could be used to provide healthcare services to elderly and disabled individuals by enabling them to maintain their independence.
The devices could alert family members and caregivers in the event of falls or other incidents providing a safety and security measure for those who need it. Additionally, individuals with conditions that increase their risk of accidents or injury, such as epilepsy or dementia, can benefit from the technology. Moreover, these same SmartTags can help track and monitor vital signs anytime from anywhere ensuring constant watchfulness eliminating any medical emergencies.
A great use of Samsung's SmartTag would be for diabetes management. With the touch of a button on a smartphone connected to an external device such as a blood glucose tester, diabetes patients can track their blood sugar levels without having to extract any samples. The device can analyse sugar levels continuously, making every step of wound healing easier and faster and giving fewer trips to hospital with records showing by just glancing at your smartphone screen.
Security and Privacy
Samsung's new SmartTags are a convenient way to help you keep track of personal items by attaching the SmartTags to them.
While they make it easier to find lost stuff, there is always the potential for security and privacy concerns.
In this article we will explore the implications of SmartTags on security and privacy.
Security features
The security of the user data is a primary concern for any technology, and Samsung's new SmartTags are no exception. All data transmitted between the SmartTags and Samsung devices is protected through state-of-the-art encryption technology. This ensures that the intended recipient — whether it be another device or the server — securely receives the proper information in an orderly manner.
To further protect user data, SmartTags are not connected to other users' phones or networks at any time. Furthermore, only authorised Samsung apps like Find My Mobile can communicate with and send commands to SmartTags. The connection between each tag and device will be unique and subject to onboard authentication protocols to ensure secure communication.
Finally, Samsung ensures that only authorised persons can access personal user data by implementing facial recognition authentication when users request direct or indirect access to the system. This added layer of security helps ensure that only those who know you can use your tracking tags when lost or in need of assistance. In addition, the combination of various security measures ensures that user data remains confidential while providing help finding lost items quickly and easily.
Privacy concerns
The advent of new technologies, specifically those related to tracking and proximity devices like Samsung's SmartTags, can lead to questions about the privacy rights of individuals in regards to those devices. For example, smartTags provide the ability to track and locate items within a specified range, leading many legal scholars to consider whether the technology presents a potential for invasions of privacy.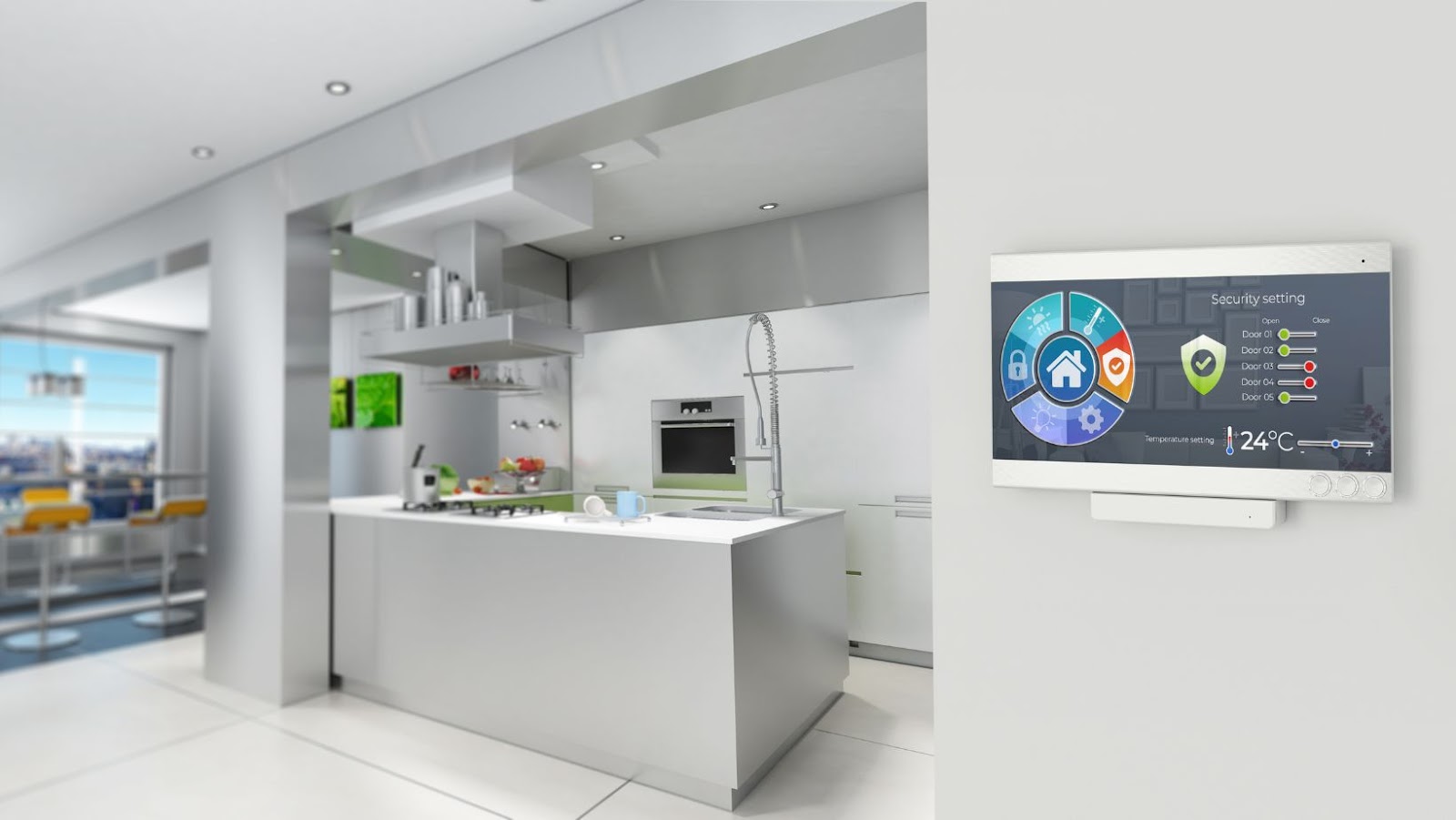 Since location data can be collected using SmartTags, users need to be aware that some of their movements may be tracked as a result. As such, there is potential for misuse by nefarious actors or even governments if they can access such information. Accordingly, laws must be in place that protect an individual's right to privacy and mandate any surveillance conducted using these tags must only be done with prior consent or court order.
Further, without proper safeguards in place there is also potential for companies specialising in this technology field to track user activities for marketing and data mining purposes, thus violating any stated Terms of Service agreement. To ensure optimal protection against these threats, proper security protocols regarding how the gathered data is stored and used must be established. Additionally, this data should only be shared with third parties after user consent has been verified and with encryption standards safeguarding against unauthorised access.