The rise of NFTs in the gaming industry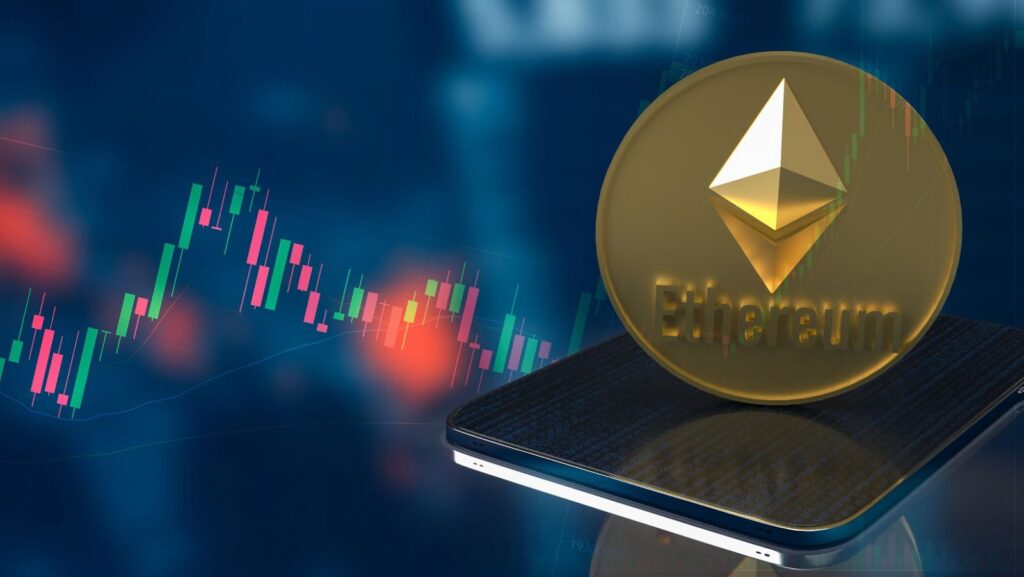 In recent years, the gaming industry has seen a major transformation with the rise of Non-Fungible Tokens (NFTs). Gamers have widely adopted NFTs to monetize, promote and tokenize their gaming experiences.
Decentraland, a blockchain-based virtual world, has been praised for using NFTs to allow users to purchase in-game assets. Recently, a buzzy NFT startup from Decentraland's founder, Decentral Games, was slated to be the future of crypto gaming.
In this article, we will discuss what NFTs are and their increasing impact in the gaming industry.
Definition of NFTs
Non-fungible tokens (NFTs), or digital collectibles, are digital assets that cannot easily be replaced. Each NFT holds a unique identifier on an underlying blockchain—a cryptographically secure database that stores information including ownership and transfer records. NFTs represent virtual items—called assets—that may range in value and purpose. Generally, these assets are associated with gaming and entertainment products but have recently spaced in popularity due to the emergence of new use cases beyond gaming.
NFTs have become increasingly popular over the past few years as they provide holders with a virtual asset that is provably scarce and is linked to different types of games or rewards. By creating an immutable link between the asset and its holder, NFTs help promote true ownership over virtual items or rewards that may be unattainable in the game or platform itself. Some platforms will even allow trading between holders of identical NFTs at will, providing further incentive for users to purchase them.
Overview of the gaming industry
The gaming industry has come a long way in recent years. From single-player, linear experiences to massive, immersive online worlds, the industry has grown significantly with the advent of new technologies and platforms. With this surge in technology, game designers have been able to create more interactive and engaging experiences for gamers around the world.
As the gaming landscape continues to evolve, developers have implemented tools such as Non-Fungible Tokens (NFTs) to create new monetization opportunities for players. NFTs are enabling developers to offer unique virtual items within games which can be bought and sold on open marketplaces. In addition, these NFTs can often be used as power-ups or integral aspects of the gameplay. As a result, developers are finding ways to monetize their title without relying on traditional methods such as microtransactions and other paywalls.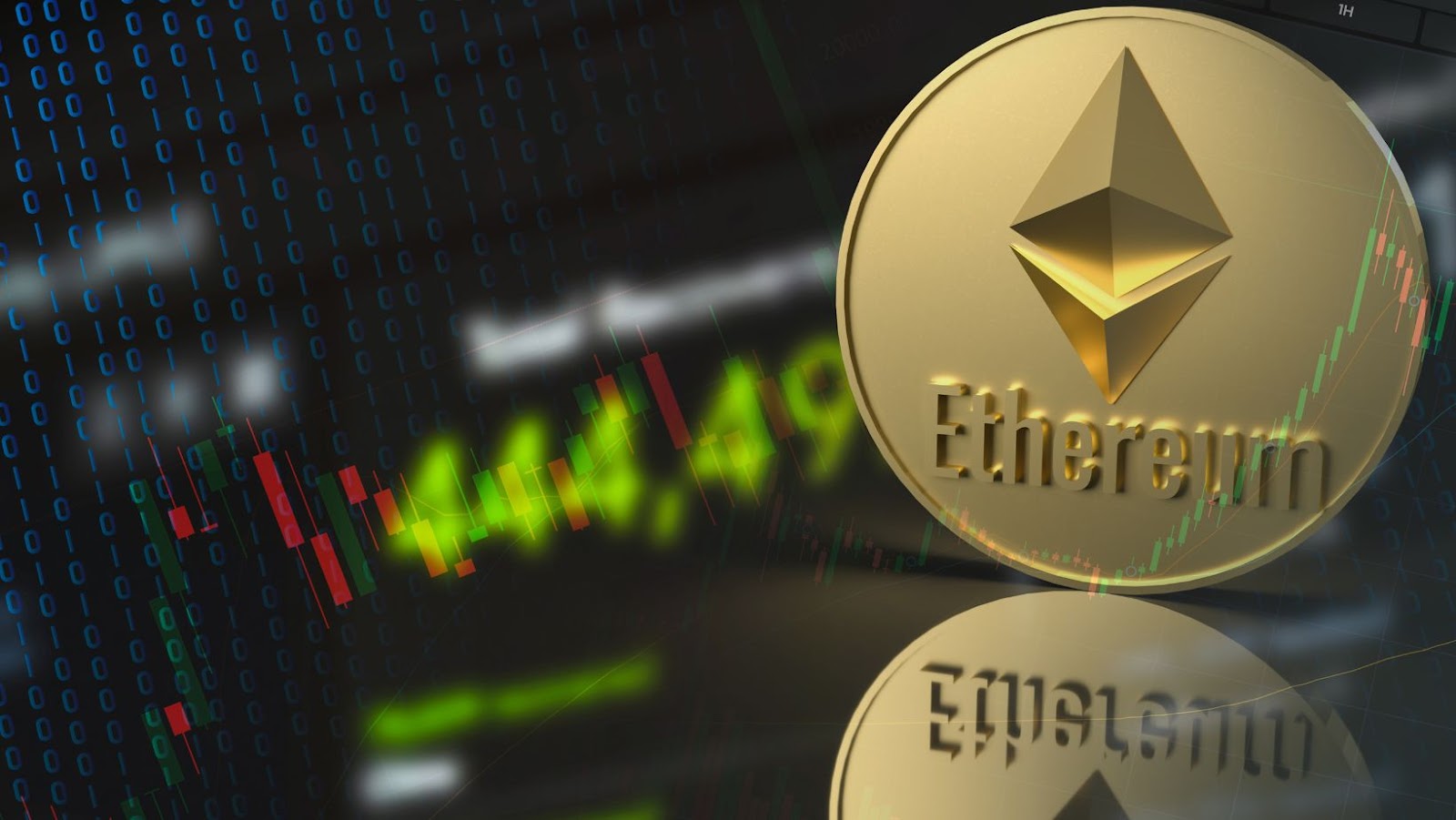 NFTs also increase security measures for gamers wishing to own digital assets within games, since each item is tracked on a secure ledger known as a blockchain. This ledger allows ownership rights of each asset to be tracked and monitored using cryptographic techniques – creating an immutable record of ownership between gamers and game studios who maintain control of their platforms/games through various features such as Digital Rights Management (DRM).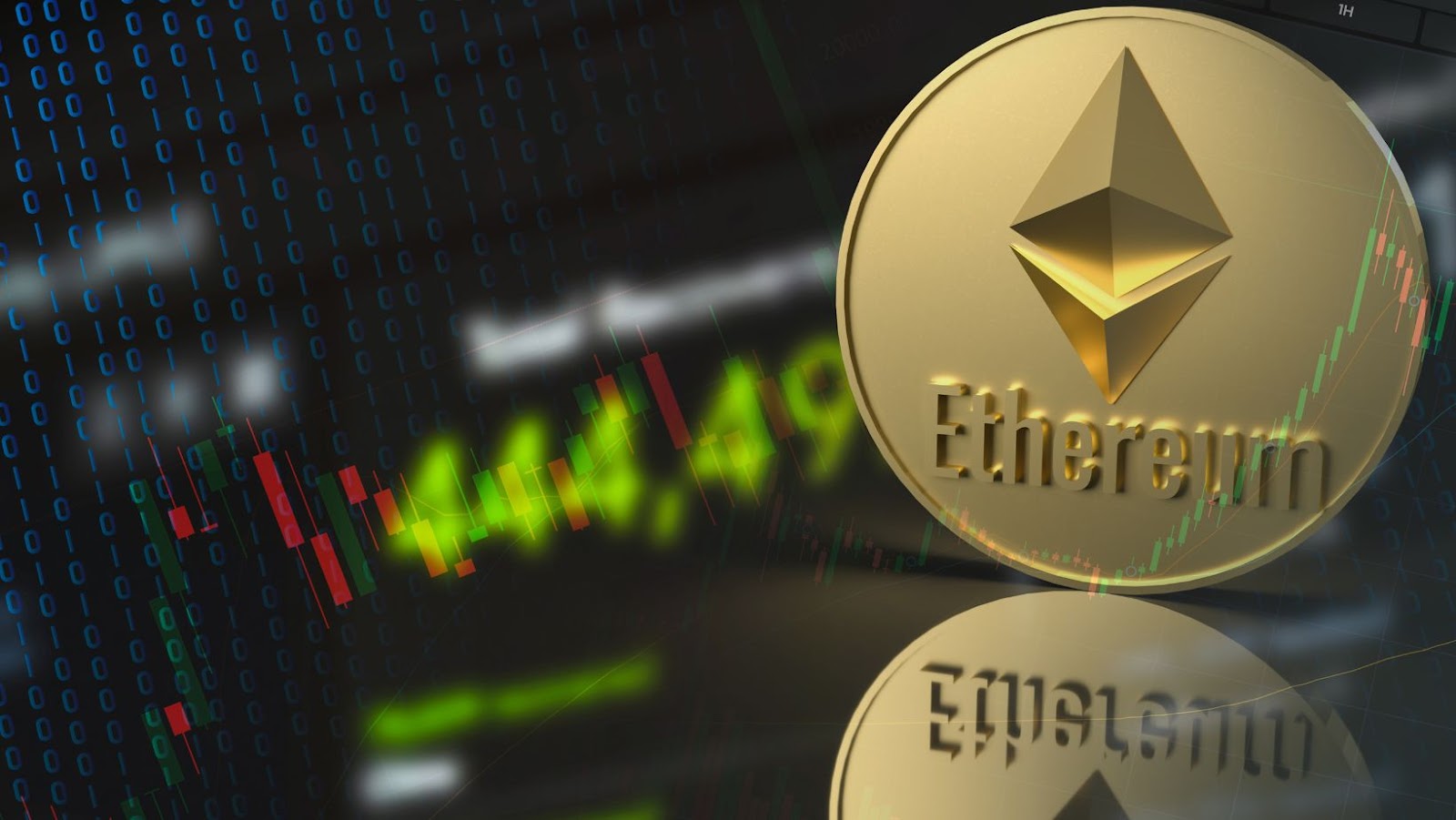 A buzzy NFT startup from Decentraland's founder was supposed to be the future of crypto gaming
Non-fungible tokens (NFTs) have driven the gaming industry forward in many ways. In 2021, NFTs have been gaining significant traction in gaming, with the market for NFTs estimated to be worth over $250 million. This has not only opened up many new possibilities for game developers, but also given players a chance to earn real money and accumulate wealth through gaming.
Let's explore the rise of NFTs in the gaming industry and their potential impact.
Introduction of NFTs to the gaming industry
Non-fungible tokens (NFTs) are digital assets secured through blockchain technology and represent a novel technological development that has potential to revolutionise the gaming industry. NFTs provide a unique set of advantages to game developers and players alike by providing increased security and trust and introducing new forms of digital asset ownership.
One of the most beneficial impacts of NFTs in gaming is improved asset management. NFTs allow users to keep track of their items by providing access to an immutable distributed ledger. This allows users to keep records of their non-tradeable items even after the game has ceased development. This means developers can directly generate revenue from these scarce virtual items rather than relying on third-party marketplaces for sales. Additionally, NFTs bring increased verifiability and tamperproofing methods that can help combat fraud and cheating in online games, creating a safer in-game environment for all players.
The introduction of NFTs also allows for an expanded range of digital assets within games, from characters and skins, to virtual land or building titles. This greatly increases player engagement and helps create economic incentives within gaming economies, allowing players to reap greater rewards from their interactions with the game's world. Lastly, probably the most important innovating factor in NFT popularisation is the ability for creators to mint or burn new items at will – adding a whole new layer of interactivity with gamers when it comes down to scarcity dynamics around items or collaboration features between different players that can boost engagement even further!
Benefits of NFTs for the gaming industry
NFTs (Non-Fungible Tokens) are rapidly gaining popularity among the gaming community worldwide. These unique tokens have been game-changing for many aspects of the gaming industry, from expanding user engagement to providing new possibilities for developers and streamers alike.
NFTs enable players to own a fully digital asset that can be used across multiple platforms, games, and creators. This means that users can benefit from a unified ecosystem with true ownership and more flexibility in their interactions within the game. NFTs are also enabling gamers to explore new concepts like tradable items and characters on any platform and with any service provider, allowing for endless possibilities of play styles without having to worry about losing valuable items or experiences.
Another major benefit of NFTs is their ability to create new revenue streams for developers and creators, who can monetize their content through sales transactions of digital items or tokens outside of standard in-game purchases. This opens up the potential to earn real money from virtual activities and create entirely new opportunities such as tournament winnings or platform incentives based on performance objectives built into the game. Finally, NFTs have provided an impetus for greater collaboration between developers and other stakeholders within the gaming industry by allowing easy transfer of assets among different platforms.
The rise of NFTs is ushering in an era where virtual assets can become just as valuable as tangible ones; giving players around the world lucrative rewards all while deepening their connections with their favourite games – a win/win situation that both developers and gamers alike should continue to embrace to unlock even more rewards in 2021!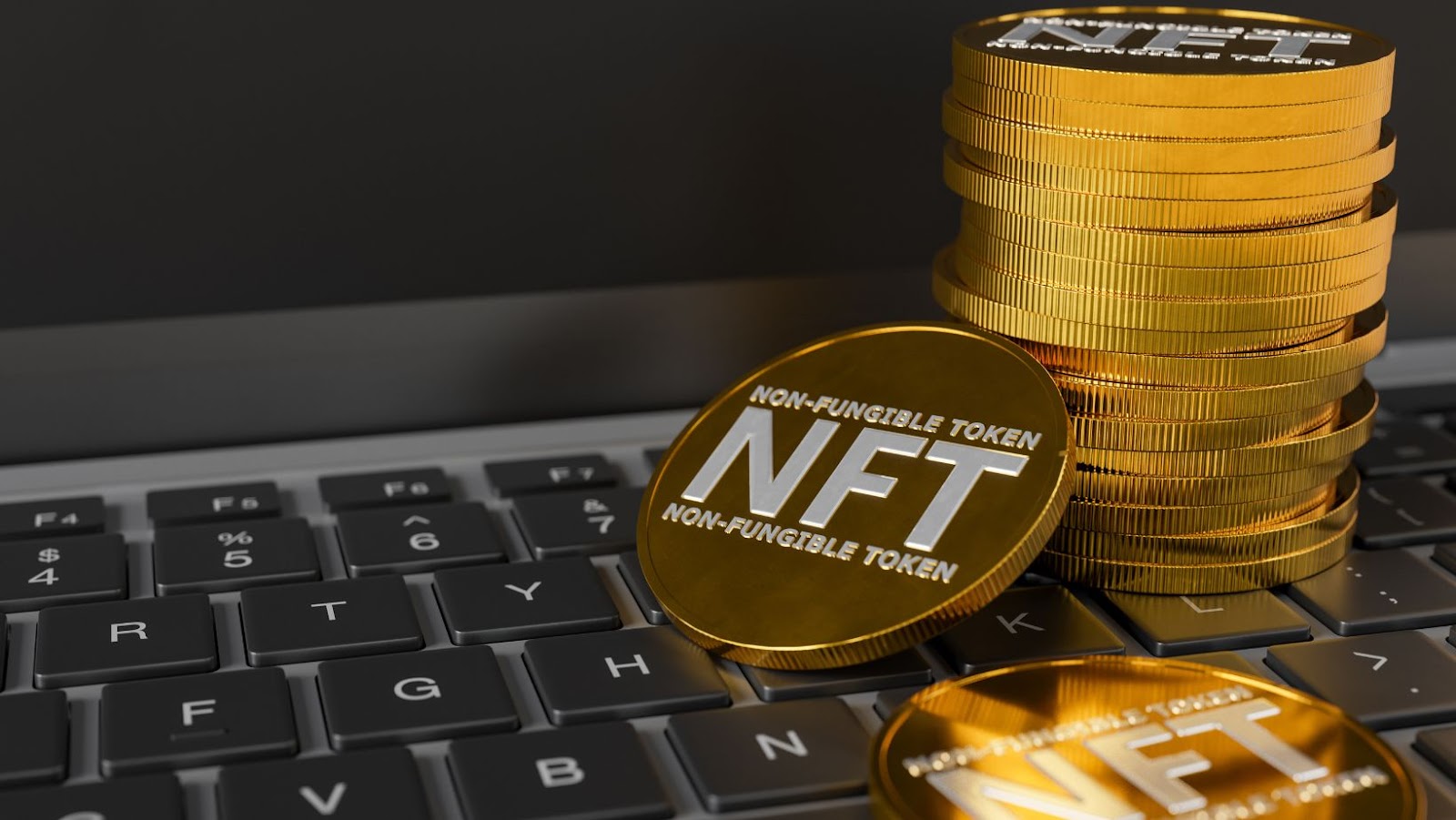 Decentraland's NFTs
Non-Fungible Tokens (NFTs) are becoming increasingly popular in the gaming industry as they offer a way to scarce virtual assets and maintain their value. Decentraland, a virtual world built on blockchain, has been at the forefront of this new trend.
The buzzy NFT startup from Decentraland's founder was supposed to be the future of crypto gaming. In this article, we will explore Decentraland's NFTs, and how they impact the gaming industry.
Overview of Decentraland
Decentraland is a virtual platform based on the Ethereum blockchain that allows anyone to create content, applications and experiences. It provides users full ownership and control of their content and the freedom to trade and transfer their creations without the need for an intermediary. The platform is powered by a cryptocurrency called MANA, which can be used to purchase virtual land as Non-Fungible Tokens (NFTs).
Decentraland's NFTs represent plots of land within a 3D world designed by players. Every parcel of land is represented by a unique token that links its owner to its identity, history and contents. Rather than using traditional game mechanics, Decentraland uses decentralised technology to let players buy and sell this virtual real estate peer-to-peer. Owners can decide how (and who) can access their property, how it carries out self-enforced rules or deals, or whether it's part of an interactive gaming experience within Decentraland's larger world.
NFTs are digital assets stored on the Ethereum blockchain representing data about an asset such as ownership histories and rights for each person associated with these records — making them more reliable than traditional methods relying on trusted third parties such as brokers or government agencies. By leveraging NFTs in Decentraland's 3D world, developers can make ownership and interaction with digital assets much easier while safeguarding their rights using blockchain technology's immutable ledger functionality — meaning records are cryptographically protected from deceitful changes or tampering.
Decentraland's NFTs
Non-Fungible Tokens (NFTs) are blockchain tokens representing real or virtual things. They are unique, indivisible, and provide secure ownership of digital assets. The gaming sector has been one of the earliest adopters of NFTs, with major companies such as Microsoft and Ubisoft investing heavily in the technology.
Decentraland is a virtual world platform built on the Ethereum blockchain for gaming applications. It allows users to buy, sell, create and own digital land parcels. Each parcel is an ERC721 smart contract and is represented by a Non Fungible Token on the Ethereum network. The land parcels can be used to build custom games, interactive experiences, services or stores where owners can monetize their gameplay or art assets within Decentraland's 3D world.
These NFTs allow content creators to spend less time focusing on payments and more time creating worlds for others to enjoy. Much like in the physical world, gamers can now own lands within Decentraland that they can use to build assets such as buildings and objects, or store value with access controlled by contracts rather than relying on centralised trusted authorities such as banks or intermediaries typically required in traditional marketplaces.
Owners of land parcels can benefit from many advantages like managing their content without censorship by any central entity – what's commonly known as cross-chain interoperability – giving them unique opportunities to earn cryptocurrency if they monetize said content; setting rules for visitors like age limits; advertising their virtual worlds; storing value in bags composed of various kinds of resources; and obtaining exclusive rewards for certain actions taken within the game environment and its corresponding ERC721 token holders. Furthermore NFT holders are also eligible for special discounts when buying featured estores available throughout Decentraland's Marketplace – an online shop showcasing premium items accepted worldwide.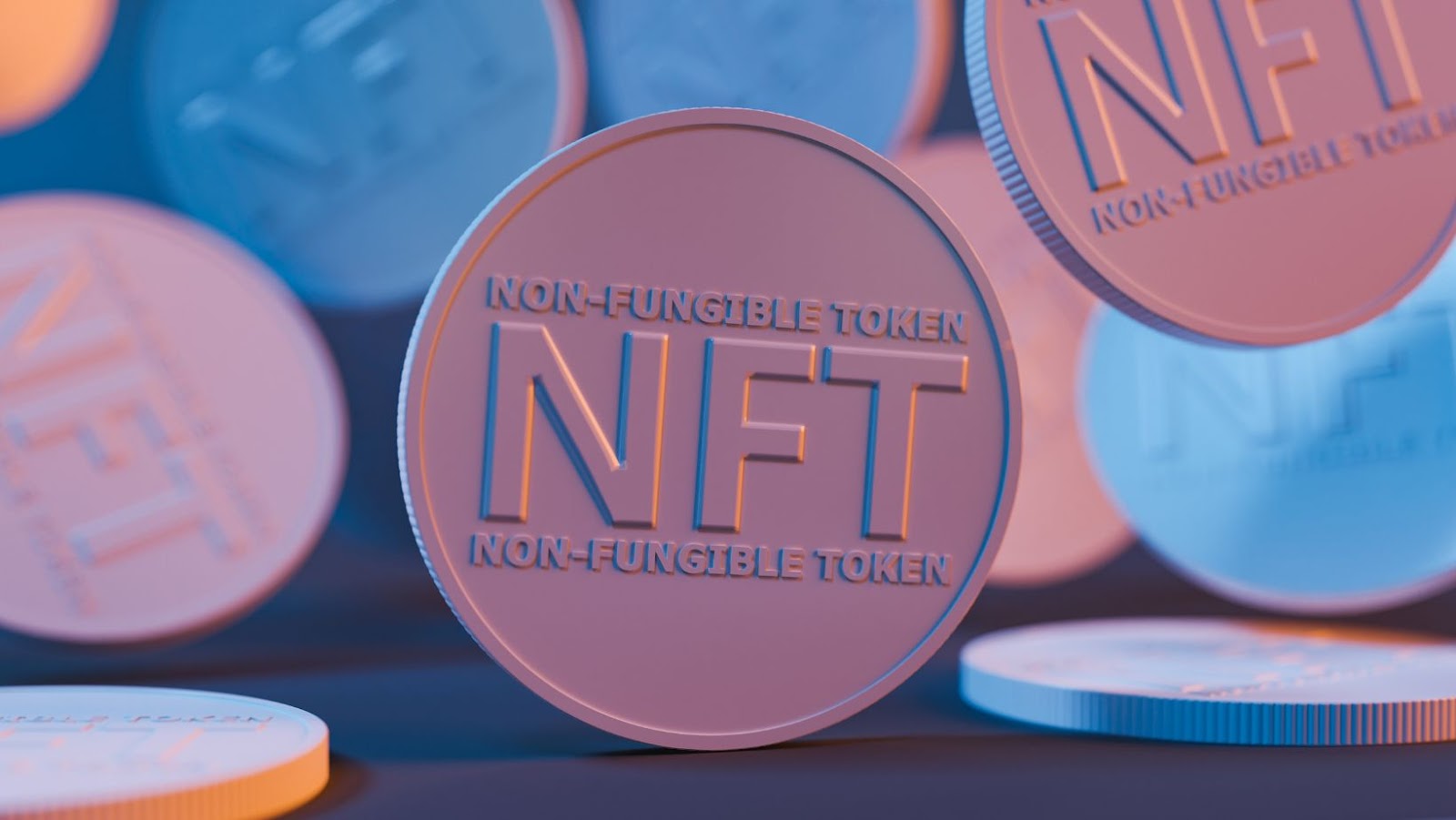 Future of NFTs in the Gaming Industry
Non-Fungible Tokens (NFTs) have become a buzzword in the gaming world. Its potential for creating virtual assets and collecting in-game items draws interest from game developers, players and investors alike.
NFTs-based gaming platforms are now becoming increasingly popular. One of the more buzzworthy startups is Decentraland, founded by veteran entrepreneurs in the blockchain space for years.
In this article, we will explore how NFTs shape the future of gaming, and why they are a game changer.
Potential of NFTs in the gaming industry
Non-fungible tokens (NFTs) are becoming increasingly popular for digital asset ownership. As the gaming industry seeks to capitalise on the attention they've garnered, they have been devising ways to integrate NFTs into their current systems. As a result, the potential of NFTs in the gaming industry has been gaining increased attention, and could potentially be transformative for this sector.
NFTs are seen as a unique way to create a direct link between virtual assets and their real world counterparts with full ownership secured using blockchain technology. As a result, NFTs enable developers to give users true ownership over their digital creations. They also unlock several opportunities for game developers such as improved monetization models, better user engagement, new in-game incentives, more secure verification systems, and greater transparency of game items within the gaming ecosystem.
For gamers and enthusiasts alike, the capability of having true ownership of virtual assets encourages better involvement in games, with incentives opening avenues like second hand sales of items or transferrable accomplishments that range from cosmetic items to fully fledged rooms or even entire vehicles. These elements promote long-term engagement amongst players rather than short burst involvement due solely to a temporary reward.
The future of NFTs in the gaming industry certainly looks promising. With big names in this sector embracing the value proposition that it offers through its capabilities, it could lead to innovative development using these tokens which will in turn result in a modernised type of gaming experience offering unprecedented possibilities for gamers that until now have only existed within realms imagined by fantasy novels or films.
Challenges facing NFTs in the gaming industry
The rise of Non-Fungible Tokens (NFTs) in the gaming industry has been among the most significant game-changing advancements. NFTs bring a critical aspect to the gaming industry: digital scarcity and true ownership.
However, this technology is still in its early days, meaning several hurdles are yet to be overcome before it becomes widely adopted by the gaming industry. These challenges include but are not limited to user experience, liquidity mining, cost and environmental sustainability, and scalability issues.
Firstly, user experience represents one of the main challenges for NFT implementation in games. The current process for buying, owning and trading digital assets are still not optimised, which means it can be difficult or intimidating for gaming enthusiasts who aren't well versed with cryptography or blockchain technology.
Secondly, liquidity mining remains an unexplored field with many experiencing issues gaining access to markets where they can trade their NFT's and obtain tangible rewards. Solutions such as staking pools that allow users to join pools and make money off their holdings will be needed if NFSs become a viable asset class within the gaming space.
Thirdly, cost remains a significant problem as transaction fees required by decentralised protocols increase with usage, resulting in higher gas fees when it comes to buying or selling assets – driving higher costs overall when comparing them with centralised solutions such as Steam Marketplace.
Additionally, environmental sustainability is another main challenge faced by those working within this field mainly because blockchain networks like Ethereum require high rate of electricity consumption rendering them practically unsustainable unless solutions like proof of stake consensus algorithm are used instead of proof of work consensus protocol solutions used major public blockchains today like Ethereum or Bitcoin networks.
Lastly we have scalability which is usually overlooked but is a key topic if we want blockchain technology and our applications built on them to become more widely adopted by mainstream users since current public blockchains struggle when processing high rates of transactions per second compared with established projects run on centralised server architecture models.
tags = venture funding, gaming non fungible token, Decentraland's founders, big time decentraland nftstakahashiventurebeat, time exceo decentraland 21m nftstakahashiventurebeat, big time exceo decentraland 21m nftstakahashiventurebeat, NFT-powered, multiplayer role-playing game called Big Time