What the future holds for Thunkable as it expands its business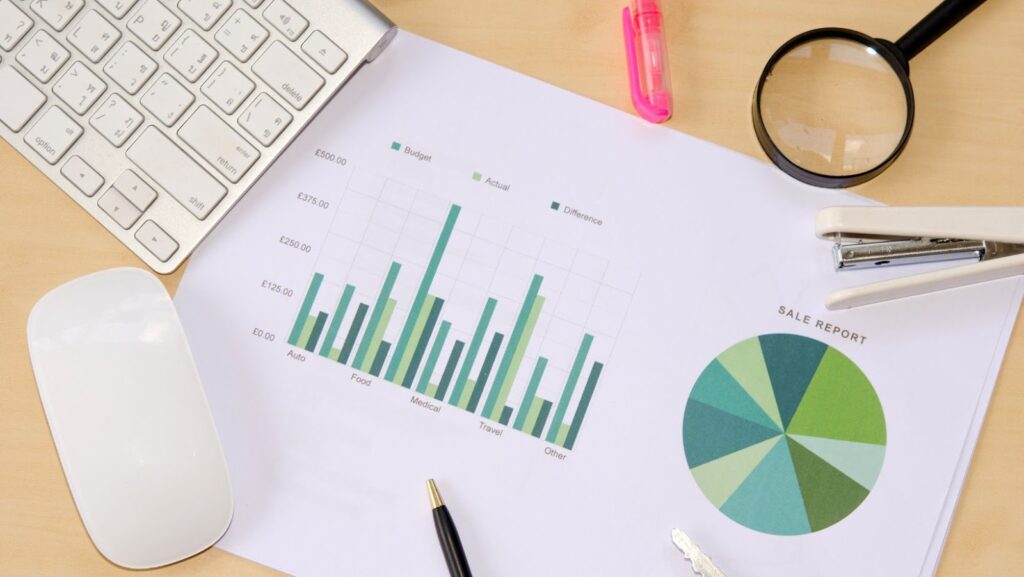 Thunkable is a platform that allows users to create mobile apps with no coding knowledge required. Recently, they have secured a large investment which will allow them to expand their business significantly.
In this article, we will look at Thunkable's plans for the future and how they intend to use the investment to expand their business.
Thunkable plans to use investment to expand business
Thunkable is a leading platform for building drag-and-drop apps and games. Founded in 2015, Thunkable has built an intuitive cross-platform development platform to make it easy to develop, publish, and monetize mobile applications. As of 2021, the company has over 2 million active users worldwide and is growing monthly.
In April 2021, Thunkable raised $35 million in Series B funding from top investors such as Sequoia Capital India and other key organisations such as Lightspeed Venture Partners, Y Combinator Continuity Fund, and US venture firm Northzone. The company plans to use this funding to grow their platform offering new features and forge partnerships with leading technology companies worldwide.
Thunkable focuses on providing users more accessibility by offering deeper integrations with Google products like Google Cloud Platform (GCP). Through this collaboration, they aim to serve more customers, enabling them to quickly bring their apps online while increasing reliability and understanding monetization models better using GCP's tools and technologies. The company also plans on expanding teams globally – particularly in London – accelerating product innovation with investments in new technologies such as artificial intelligence (AI), robotics, Internet of Things (IoT), and cloud infrastructure, among other things. With expanded resources available courtesy of its Series B round of funding Thunkable will be able to execute on these ambitious goals effectively driving long term business solutions that increase user experience worldwide.
What Thunkable offers
Thunkable is an app creation platform that allows anyone, regardless of programming background, to quickly and easily create custom iOS, Android and web apps. Founded in 2015, Thunkable operates out of its offices in San Francisco and Palo Alto.
Thunkable helps users build their mobile apps with creative drag-and-drop blocks, making coding processes faster. It also offers a secure API management software tier to allow coders to set up authentication mechanisms for their app data access.
Thunkable offers both a free version for the basic user and the ability for more complex coders to upgrade options such as Pro+ and Team. These upgrades offer a variety of features dedicated to optimising development time, such as WordPress and Slack integration, user management capabilities to oversee team projects, and collaboration tools specifically designed for managing multiple teams across varied platforms.
In addition, thunkable takes socialisation seriously, offering opportunities to connect with other developers by taking part in the "Open Talk" Forum or even attending their "App Jam Sessions" event where developers can compete against each other in weekly hackathons. All these features have combined over the past several years have allowed thunkable to become one of the most popular online app prototyping platforms.
Finally Thunkable CEO John Bruggeman has announced that he plans on using recent venture capital investment into further expanding thunkables services globally using resources such as massive customer outreach initiatives along with high priced talent acquisition programs currently being developed that should ensure efficiency at an all-time high when it comes it its product life cycles going forward into 2021.
Thunkable's Plans to Expand
Thunkable, a mobile app development platform, recently secured an investment from the venture capital firm Andreessen Horowitz. With this investment, Thunkable plans to use its resources to expand its business and make its mark in the mobile app development industry.
As such, it is important to consider what the future holds for Thunkable as it moves forward with its plan. Accordingly, this article will examine how the company plans to use its investment to expand its business.
How Thunkable Plans to Use Investment to Expand
Thunkable, an app development platform, recently received investors' $20 million investment. The company seeks to leverage this newfound capital to rapidly expand the business.
Thunkable plans to use the funding to hire additional staff and bolster the engineering team as part of its plan to expand. This will ensure their technology and services are optimised for current and future customer needs.
In addition, Thunkable is also focusing on addressing technical challenges to exceed customer expectations by continually pushing for innovations in app development. They are making a concerted effort to improve user experience by focusing on performance and improving their UI designs.
The company is also investing in product marketing efforts, focusing on engaging with customers within product-specific niches such as gaming or entertainment, so they can better understand the needs of the larger market they are targeting. In addition, by leveraging experts within each domain they are better prepared to offer more tailored solutions that fit customer needs better than generic ones could ever do.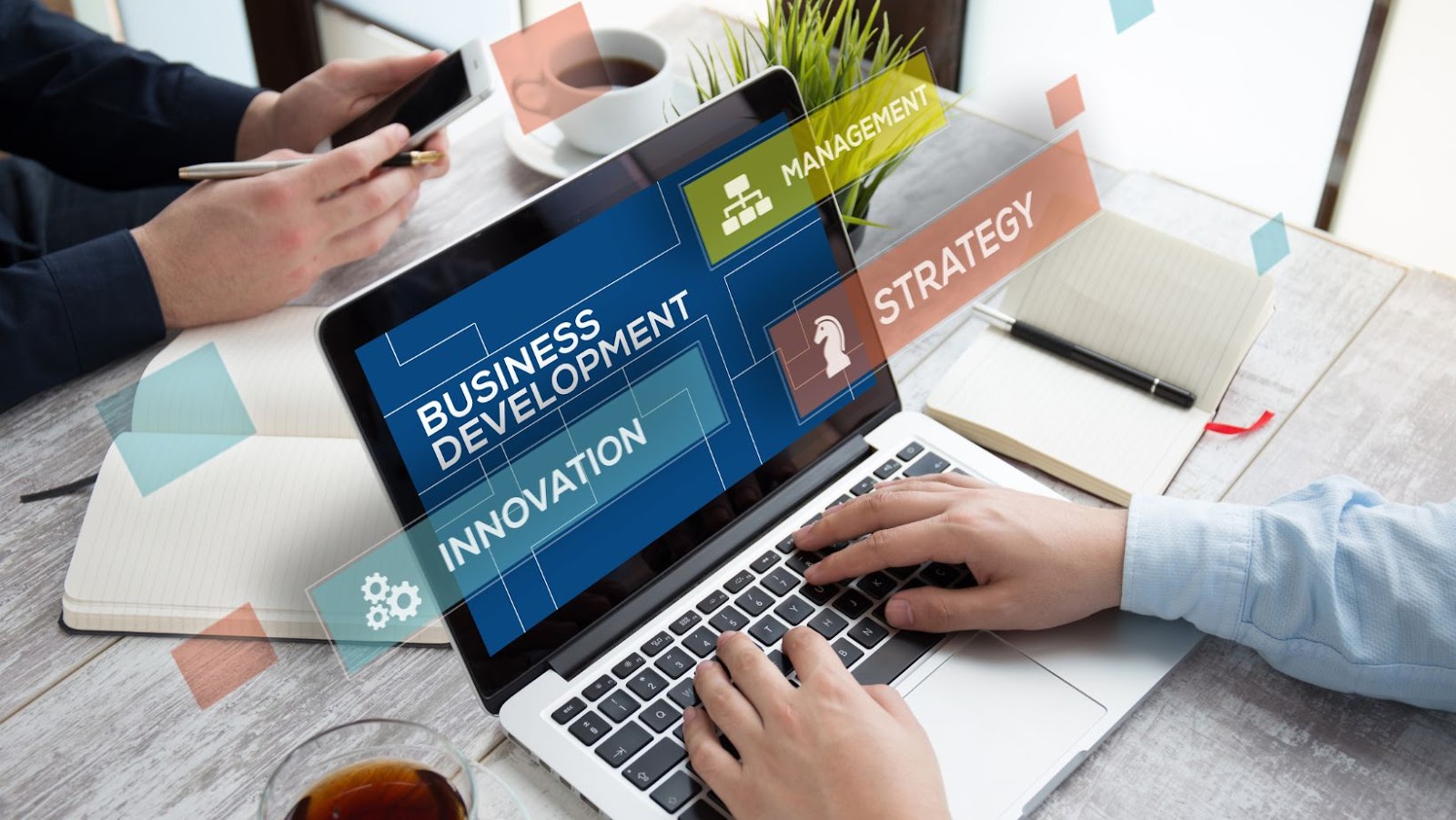 Thunkable will leverage their existing relationships with corporate partners such as Google and Appendix by expanding their reach through international partnerships with mobile application developers across markets. This effort further fu forms their ability to offer more custom solutions that take advantage of smaller regional markets or trends that span multiple countries where large companies cannot effectively compete due to large overhead or lack of local insights into different cultures worldwide.
By increasing operational efficiency and product offerings using strategic investments into new assets, personnel, and partnerships; Thunkable is positioning itself as a leader in mobile application development both domestically and abroad to secure their long-term growth while positively impacting both customers and stakeholders respectively.
Thunkable's Expansion Goals
Thunkable, established in 2013 by two Stanford PhDs, is one of the most popular app development platforms providing drag-and-drop functionality and access to cross-platform functionality. The company recently announced its plans to expand following a round of funding that raised $10 million.
The company intends to use its increased funds to double down on their hardware and software components. Through this initiative, they plan to broaden their offerings outside their current products such as App Inventor, Thunkable X, DX Lab and DevKit – hoping that these expanded capabilities will cater to user needs at any scale or complexity.
Thunkable's plans for expansion include expanding its product portfolio across a range of features such as artificial intelligence (AI) and natural language processing (NLP). These technologies would be used in cognitive apps that use AI/NLP to make sense of human language or tasks. Additionally, Thunkable intends on deepening their venture into search engine optimization (SEO) to ensure their services are discoverable when searching for them online.
In addition to AI/NLP and SEO expansion plans, Thunkable also aims at focusing on ecosystem development. Such initiatives encompass contributing more heavily towards open source projects within the app development domain and external partnerships -allowing other app-development platforms access to Thunkables' technology -helping stay ahead in an increasingly competitive market while addressing developer needs globally. They also plan on offering support around monetization methods that leverage an existing developer's base by opening up channels for developers that enable them to create successful digital enterprises via SDK integrations or outofthe box APIs, thus growing its overall user base quickly.
Lastly Thunkables aim at expanding further into the global market by making various product updates based upon local feedback while increasing hire rates in order to grow its current staff size with focus on developing countries , enabling more human capital potential to contribute towards the expansion of its ecosystem making it a global force to be reckoned with.
Potential Challenges
As Thunkable moves forward with plans to use its investment to expand its business, there are certain challenges that the company will have to face. These challenges could include building a strong customer base, creating competitive products, and ensuring the company stays competitive in a highly competitive market. Therefore, it is important to consider these potential challenges to ensure Thunkable's long-term success.
Let's delve into these challenges and how Thunkable can overcome them.
Challenges of Expansion
Thunkable, a platform which enables users to create their apps with drag-and-drop tools, has recently seen an influx of investment. With these funds, the company plans to expand its business and invest in technological advancements and additional user features. However, it is important to recognize that this expansion will not be without its challenges.
The most significant challenge when expanding a business is financial management. While a sizable amount of investment may be available at the start, Thunkable must ensure that it is managed effectively to ensure long-term sustainability. This may require careful budgeting and cost control measures such as controlling service outsourcing costs and considering flexible financing options.
Additionally, as Thunkable expands into new markets, it must consider how to appropriately meet the demands of different audiences while maintaining its core values regarding safety and user experience. Furthermore, the company must stay ahead of technical and cultural competitors by understanding local markets and staying up-to-date on changing technology trends. Finally, time management can also be an issue when dealing with various teams or suppliers operating on different schedules or needing greater handling than expected during the app development process.
Although many challenges are associated with Thunkable's expansion plans, by understanding them early on and developing strategies to manage resources effectively, the company should ultimately benefit from their efforts in the long run.
Potential Solutions
As Thunkable moves towards expanding their business, they must address various potential bottlenecks and challenges that may impede their progress. Solutions such as diversifying product offerings, refining the development process, attracting customers, and strengthening marketing strategies can help Thunkable grow in the long run.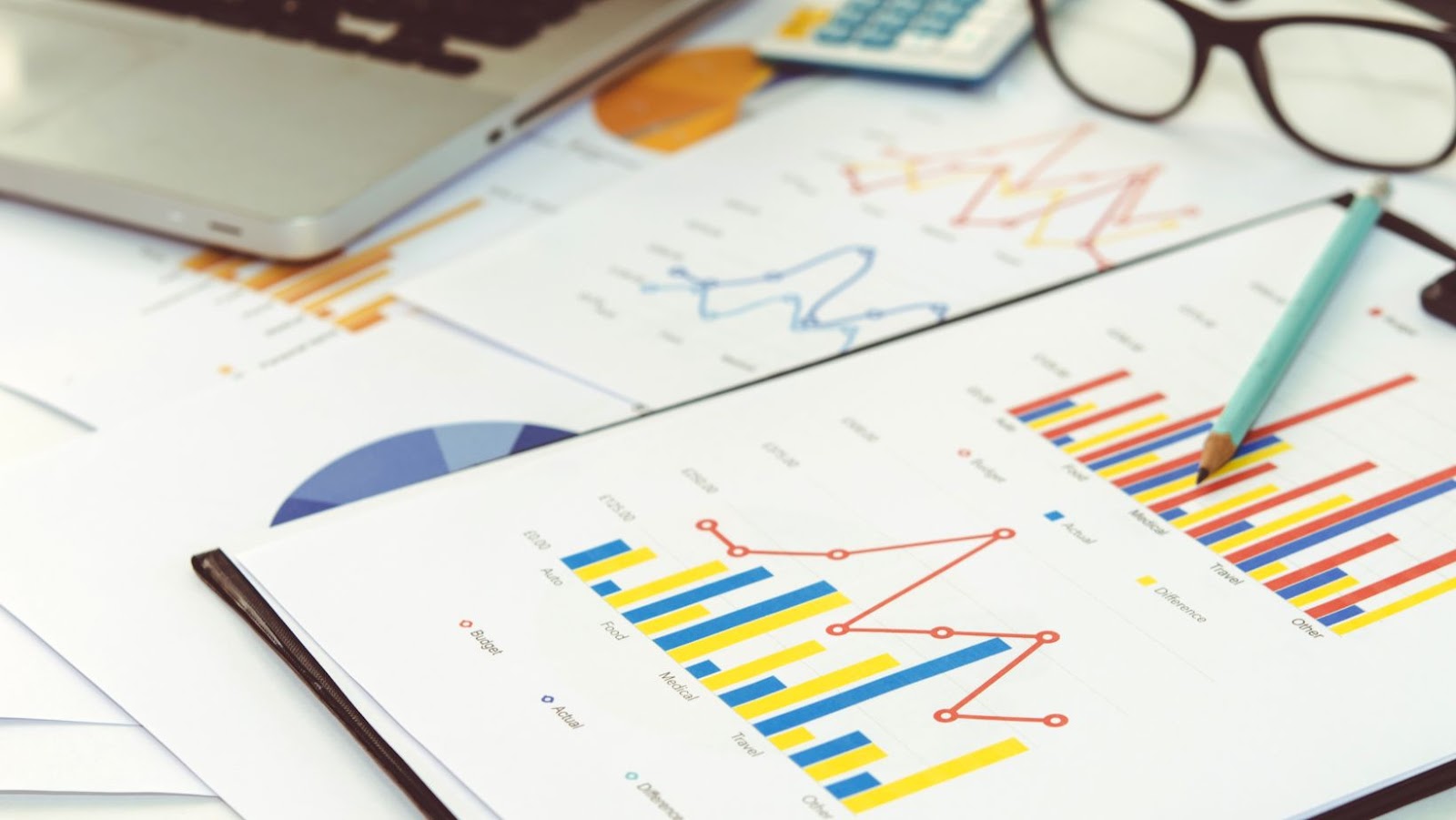 Diversifying Product Offerings: As the mobile application market strengthens its presence globally, businesses must have various products with varied features to serve customers of all types. Hence, Thunkable should invest resources in designing and developing products tailored to target user needs. This will help them tap into larger markets and provide customers with more personalised experiences.
Refining the Development Process: To stay competitive in the mobile application space, it is essential for businesses such as Thunkable to constantly refine their development process by exploring user feedback and incorporating new technologies into development frameworks. Through streamlining existing processes such as testing infrastructure or automating parts of coding practices, efforts to improve product efficiency can significantly help in achieving business growth targets.
Attracting Customers: In today's digital world where millions of apps are released daily on various app stores and platforms, effective marketing strategies can drive customer engagement with an app or product. As Thunkable engages with investors to expand its business, they should use these funds wisely by allocating resources to create campaigns that will embody their brand identity while highlighting key features to attract users from different categories.
Strengthening Marketing Strategies: A company's marketing strategy plays a role in building trust with customers and providing them with a continuous relationship when reaching out for customer service needs or feedback responses on enhancements for existing products and ideas for future ones. As Thunkable moves forward from merely acquiring funds from investors (funding) towards strong implementation (building) phases; they must also shift accordingly when it comes to how they reach out and connect with their user base through data-driven campaigns that complement customer personalization while also providing price competitiveness over any other competitors in this field so that continued success is maintained during expansion phases within this industry.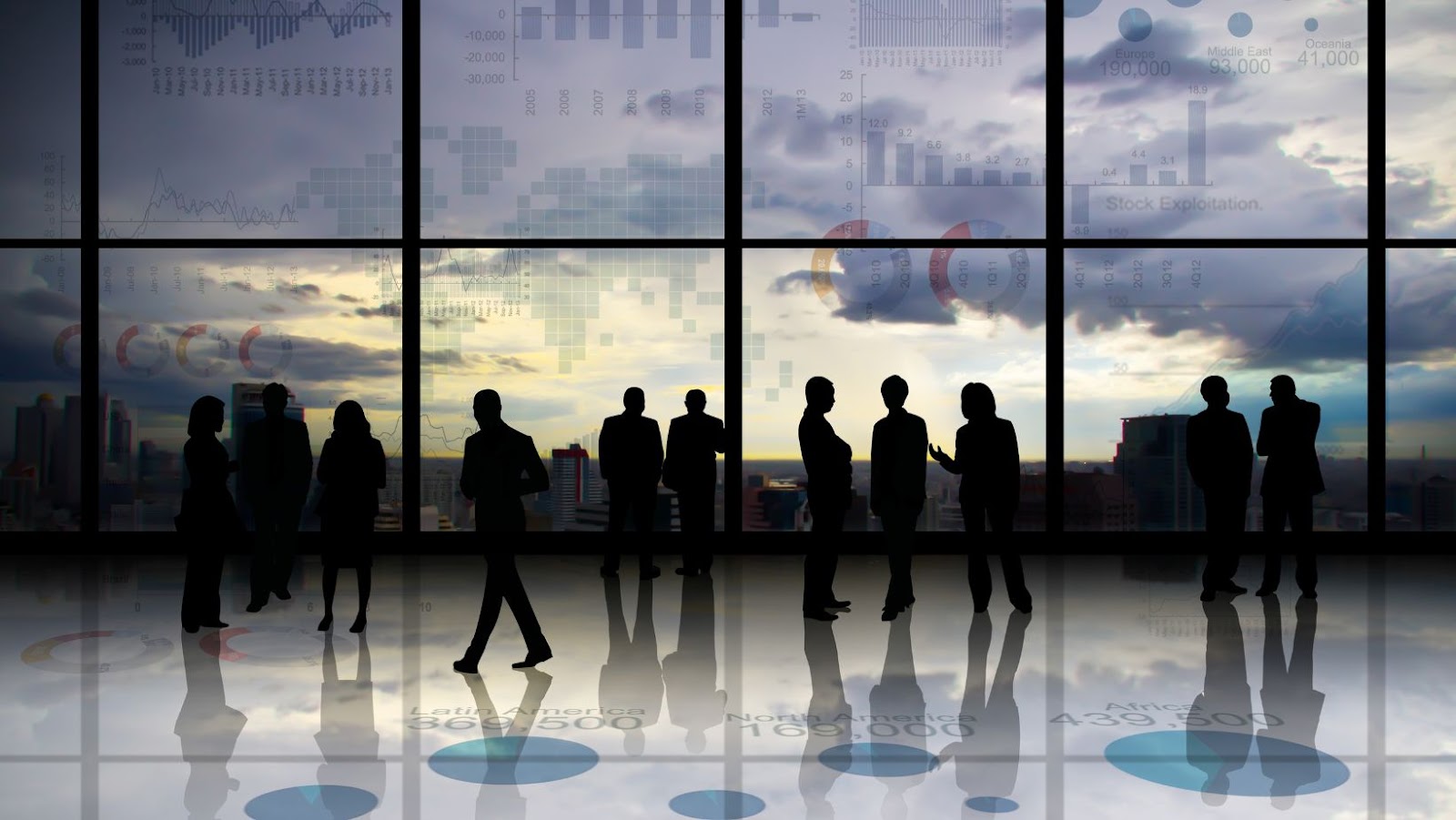 Impact of Expansion
As Thunkable plans to use investment to expand its business, the change could have a major impact on the development of the mobile app market. With access to a larger customer base, Thunkable can invest more into research and development, resulting in more advanced consumer features. Furthermore, increased competition could lead to more creative and innovative products in the mobile app market.
Let's look at the potential impacts of Thunkable's expansion.
How Expansion Will Impact Competitors
In March 2020, Thunkable, a DIY mobile app platform, closed its Series A funding round with $12.5 million in investments to expand its business offerings. As Thunkable plans to use this funding to build and scale its capabilities, there will undoubtedly be implications for the competition in the market.
First of all, it is important to note that Thunkable operates in a competitive space, including competitors such as Facebook's AppLab and Google's App Maker. As Thunkable expands, these competitors could face a heavier burden sustaining their user base against the greater options presented by Thunkable. In addition, the influx of capital allowing Thunkable to grow could lead to a decrease in overall prices across the industry, which could drive down revenues and profits for competitors.
In addition to impacting existing competitors in both customer base and price point competitiveness, there is also potential for new entrants into the market with similar solutions as introduced by Thunkable's expansion efforts. Monetizing mobile apps usually involves subscriptions or advertising fees — two elements becoming increasingly prevalent in app offerings — creating higher demand for related services by new companies that may enter the market with more sophisticated solutions than those currently available from competing businesses.
Overall, it is clear that as Thunkable continues to raise funds and expand its operations into new areas of service delivery – such as enterprise clients – their growth will have significant impact on their current competitors within the market and potentially bring forth some disruption through increased competition or entirely new players entering into the arena altogether due to responding demands now present across industries seeking app development solutions not previously available prior.
Potential Benefits to Customers
The recent round of funding for Thunkable presents a great opportunity for the business to grow and expand its services. With this new investment, Thunkable plans on using these resources to invest in new technology and development that will benefit its users. This expansion could increase customer efficiency, offering more rapid updates and improved performance.
Thunkable has already made significant strides in creating simple and powerful tools when creating mobile applications. However, with further investment they could develop additional features allowing users to create more dynamic, interactive applications with a greater range of capabilities such as support for AI, machine learning, databases and analytics platforms. These enhanced features would enable Thunkable customers to build apps with richer content tailored directly toward their needs.
Moreover, additional funding could allow Thunkable to expand vital features like customer service operations including providing faster response times or increasing the availability of customer support representatives. It would also be beneficial if Thunkable moved beyond their current freemium model by introducing additional fee-based services such as app monetization strategies or paid themes/plugins which may not be currently available within the freemium model could increase overall customer satisfaction if properly implemented into the platform.
It is exciting times for developers and users with these changes coming down the line from wherever Thunkable decides to pool their resources. Down the line we can expect increased performance combined with specialised customization that will improve overall user satisfaction and strengthen developer loyalty from here on out!
tags = coming from an interesting group of investors, startup has raised $41 million to date, thunkable series ventures 3m 6mlundentechcrunch, nocode thunkable 30m 3m 6mlundentechcrunch, thunkable 30m owl 3m 6mlundentechcrunch