Why Thunkable is the best no-code mobile app development platform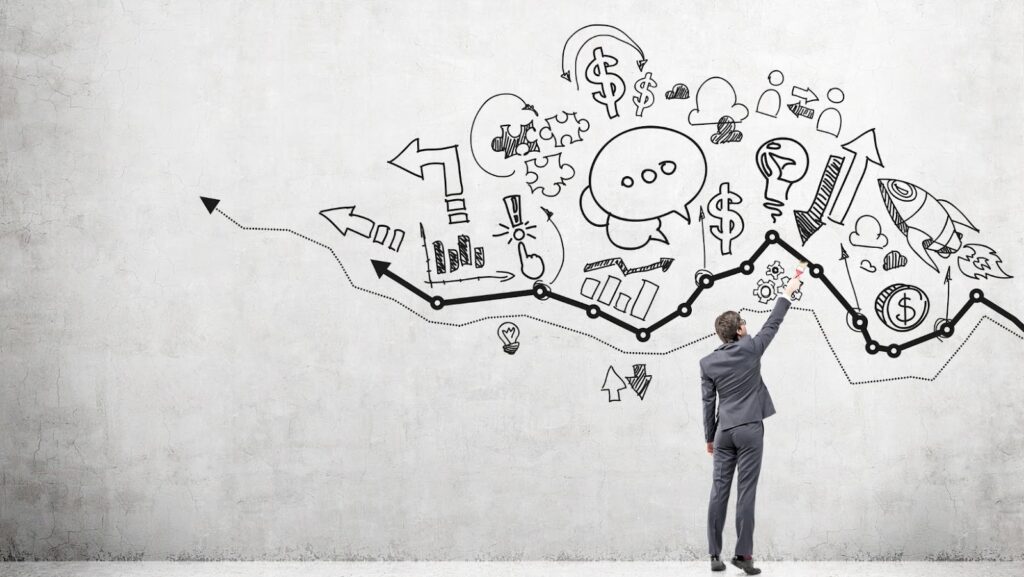 Thunkable is the leading no-code mobile app development platform. It offers an easy-to-use drag-and-drop platform, enabling over 3 million users to create over 6 million apps.
It has recently raised $30 million in venture capital, making it one of the world's most successful no-code mobile app development platforms.
This article will discuss why Thunkable is the best no-code mobile app development platform.
Thunkable raises $30M after its no-code mobile app development platform hits 3M users and 6M apps
Thunkable is a no-code mobile app development platform that enables developers and non-technical users to create mobile applications. It was launched in 2016 by two Harvard and MIT graduates Pankaj Gupta and Arun Saigal and has since become one of the leading no-code development platforms. In April 2021, Thunkable raised over $30M in funding, following the success of its platform which now has 3M users and 6M apps.
Thunkable's main feature is its simple drag-and-drop visual editor interface, allowing users to quickly build their app without writing any code. In addition to being fast and easy to use, the visual editor allows users to customise their apps with unique themes, fonts, images, text links, and more. Other features include cloud integration for data storage and app analytics that allow users to track user engagement with their app.
Overall Thunkable is an exciting no-code mobile application development platform that caters to developers and non-technical individuals looking to create a mobile application quickly and easily. With advanced features such as cloud integration for data storage & analytics, Thunkable raises the bar on what can be done with no-code handheld application development.
Thunkable's recent success
Thunkable, the leading no-code mobile app development platform, recently surpassed a major milestone when it hit 3 million users and 6 million apps. Ten days later, Thunkable raised another $30 million in series B funding from GGV Capital, bringing its total funding to over $50 million. Thunkable's no-code mobile app development platform makes it easier for anyone to create, publish and distribute native and cross-platform mobile apps with the drag and drop editor.
No-code platforms like Thunkable are becoming increasingly popular as more people seek ways to create apps faster and with less technical know-how. The growth of no-code tools highlights a shift in modern software development where developers' time is now better spent focusing on higher level tasks rather than basic building blocks. Thunkable is leading this transition by offering more functionality and features than similar services; ranging from pre-built connectors such as Airship, enriching devices such as Bar Code scanners, designing superior game mechanics via Cocos Creator integration, and embedding premium features such as Social Login and Voice Recognition.
The freedom afforded by no-code mobile app development platforms like Thunkable has made it easy for individuals of all ages to create their mobile apps for a variety of purposes becoming app developers themselves – including entrepreneurs seeking to start businesses in their local communities or lifestyle bloggers aiming to branch out into digital products with complete customization abilities within the same platform. With new user friendly features such as 'blocks' which mimicking programming code languages like Java being presented in an organised manner also makes using these platforms more efficient for those with coding knowledge too!
Benefits of Thunkable
Thunkable is a no-code mobile app development platform that has had an astronomical rise in recent years. After reaching 3 million users and 6 million apps recently, Thunkable announced it had raised $30 million. These impressive figures are indicative of the growing popularity of Thunkable and the benefits it has to offer.
Let's look at how Thunkable can benefit developers who want to craft mobile applications without having to write code.
Easy to use
Thunkable is a no-code mobile app development platform that makes creating apps easier and more efficient. By using drag-and-drop tools, users can create professionally designed apps faster and simpler. Additionally, users can access over 1,400 premade UI components and visual styling without coding.
Thunkable lets users focus on the product design quickly by making the most basic tasks such as linking buttons with functions or displaying optional blocks as intuitive as possible. Furthermore, Thunkable features an App Market based on its App Gallery feature that allows developers to monetize their work by selling it or offering it for free. With high levels of customizability, users can personalise their projects according to their style, creating visually attractive apps faster than ever.
By making its platform easy to learn and use, Thunkable raised USD30 million in Series A funding just four months after launch on account of gaining 3 million users worldwide who have created 6 million projects on the service. Such tremendous success reflects Thunkable's capability in providing great user experience while reducing time and effort put into complex coding processes Commonly found in other app development platforms.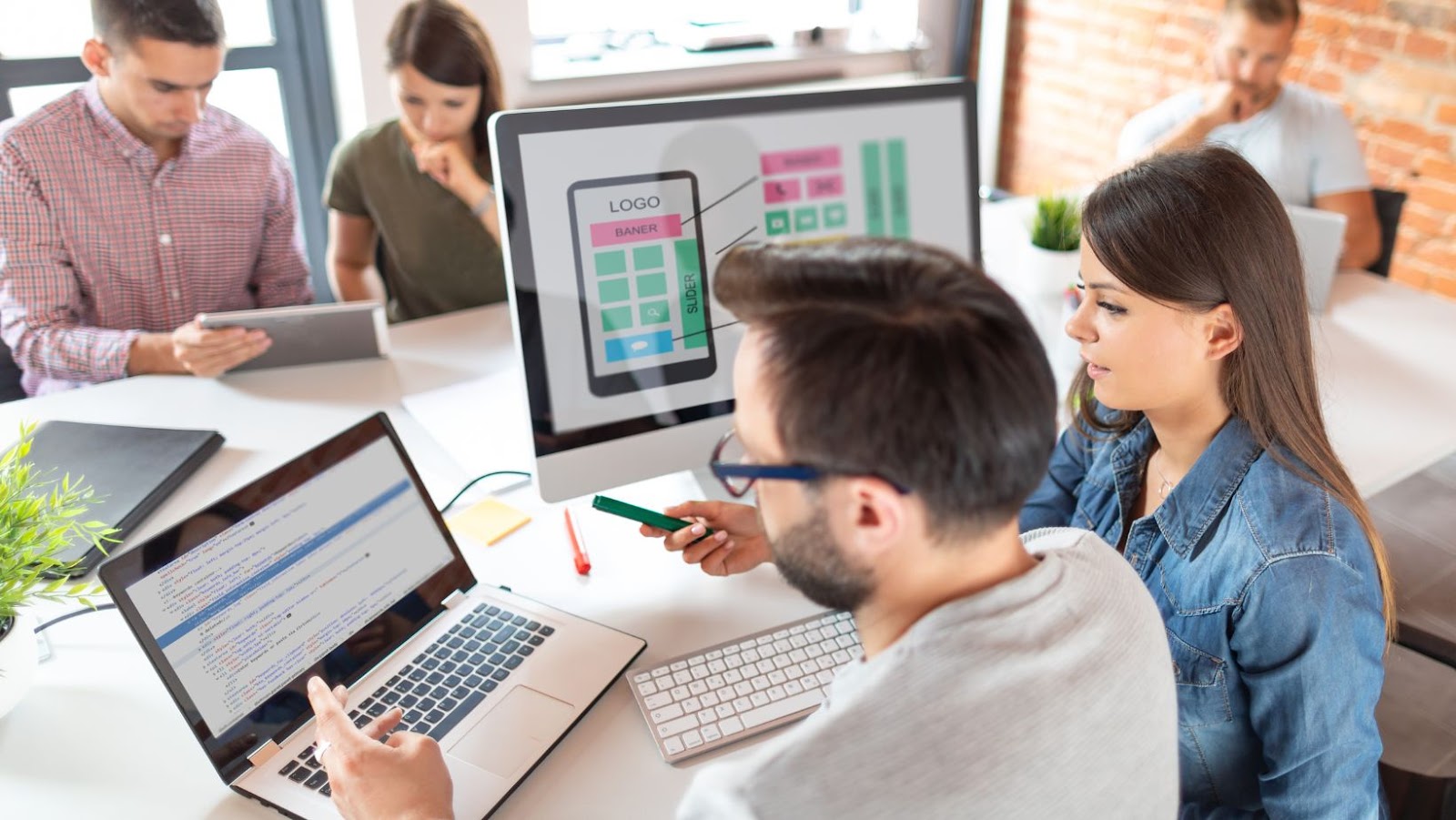 Cross-platform compatibility
Thunkable is a no-code mobile app development platform that enables users to easily create mobile apps for iOS, Android, and web platforms. This platform provides an intuitive drag-and-drop interface for creating high quality, professional mobile apps without coding knowledge. Thunkable has recently raised $30M in funding after its platform reached 3 million users and 6 million apps deployed.
One of the defining features of Thunkable is its cross-platform compatibility. With one project file, developers can deploy their apps on multiple platforms like iOS, Android, and web. In addition, it allows developers to sync their projects between multiple devices or collaborate with team members using Thunkable's online editor or macOS X desktop editor. By unifying all platforms into a single development environment, the barrier to entry for novice developers is significantly lowered as they no longer need separate coding experience for any particular device or system. Furthermore, application performance is improved as such an environment allows for more efficient data sharing and unified development processes across different platforms.
Drag and drop feature
Thunkable's drag-and-drop feature provides users a simple, low-code yet powerful framework to build and publish their apps. This intuitive feature allows users to create functional mobile apps without needing to understand complex coding language. In addition, the dragging block system allows users to quickly move through design decisions without deep code experience and create engaging, sophisticated user interfaces in minutes.
Developers' advantage of Thunkable is that it integrates essential building blocks like Firebase for data storage, Stripe for payments, and form factors such as video search, voice recording tools and multi-language support to speed up development. For example, users can access more than 1000 members in the Thunkable Community to get advice on best practices or seek feedback on new ideas. Through this virtual support platform, developers gain insights that help them build better mobile applications quickly and efficiently.
With its user-friendly drag-and-drop feature and powerful technology core features, Thunkable has established itself as one of the top no-code mobile app development platforms used by 3M users creating 6M apps since launch in 2016. The $30M Series A funding round validates the robustness of Thunkable's no code mobile innovation platform among enterprises and developers alike looking for simplicity coupled with efficiency at large scale development level.
User-friendly interface
Thunkable is a no-code mobile app development platform that makes it easy for users to create and launch their apps in just a few steps. Its user-friendly interface is a key feature that sets Thunkable apart from other app development platforms. It provides an intuitive drag and drop editor, allowing users to quickly create visually appealing designs. The block editor comes with many blocks, including logic blocks such as if/then conditions and switch blocks for creating complex logic functions. Users can also add custom logic blocks with JavaScript or Java to enhance their apps further. With these features, Thunkable enables even complete beginners in coding to develop stunningly designed robust applications without the need of understanding programming languages.
Moreover, Thunkable's simple yet powerful interface allows users to easily access advanced features such as analytics, cloud messaging and app monetization to develop sophisticated applications that generate revenue easily. Furthermore, Thunkable has also introduced an innovative 'Live Test' feature allowing users to test their application in real time before launching it on the app store. This feature helps developers ensure their apps work smoothly before launch which greatly increases its chances of success in the market.
Thunkable recently raised $30 million after its no-code mobile app development platform hit 3 million users and 6 million apps created! This shows just how well the interface is optimised for user experience making it one of the best no-code mobile app development platforms available now!
Variety of app templates
Thunkable offers an array of app templates, ensuring that anyone—from first-time coders to experienced developers—can easily create an app. Each template comes with pre-built blocks and components making it easier to customise the features within the app. Additionally, hundreds of components are available in Thunkable's component store such as image viewers and maps. With access to such a large selection of components, users can quickly replicate any desired feature in their application.
Thunkable also offers drag-and-drop features allowing users to build their apps visually without writing code. This is especially helpful for beginners who don't yet have a coding background but want to use Thunkable's many tools and resources to develop a functional, successful mobile or web application.
In addition, Thunkable allows users to work with any type of screen format since it operates in all display sizes from small phones to big tablets and all operating systems such as Android and iOS devices. This ensures that users across various mobile devices can use applications created on Thunkable. With so much choice for customising apps available through templates and drag-and-drop features, building an ideal user experience has never been easier on the no-code mobile development platform—Thunkable!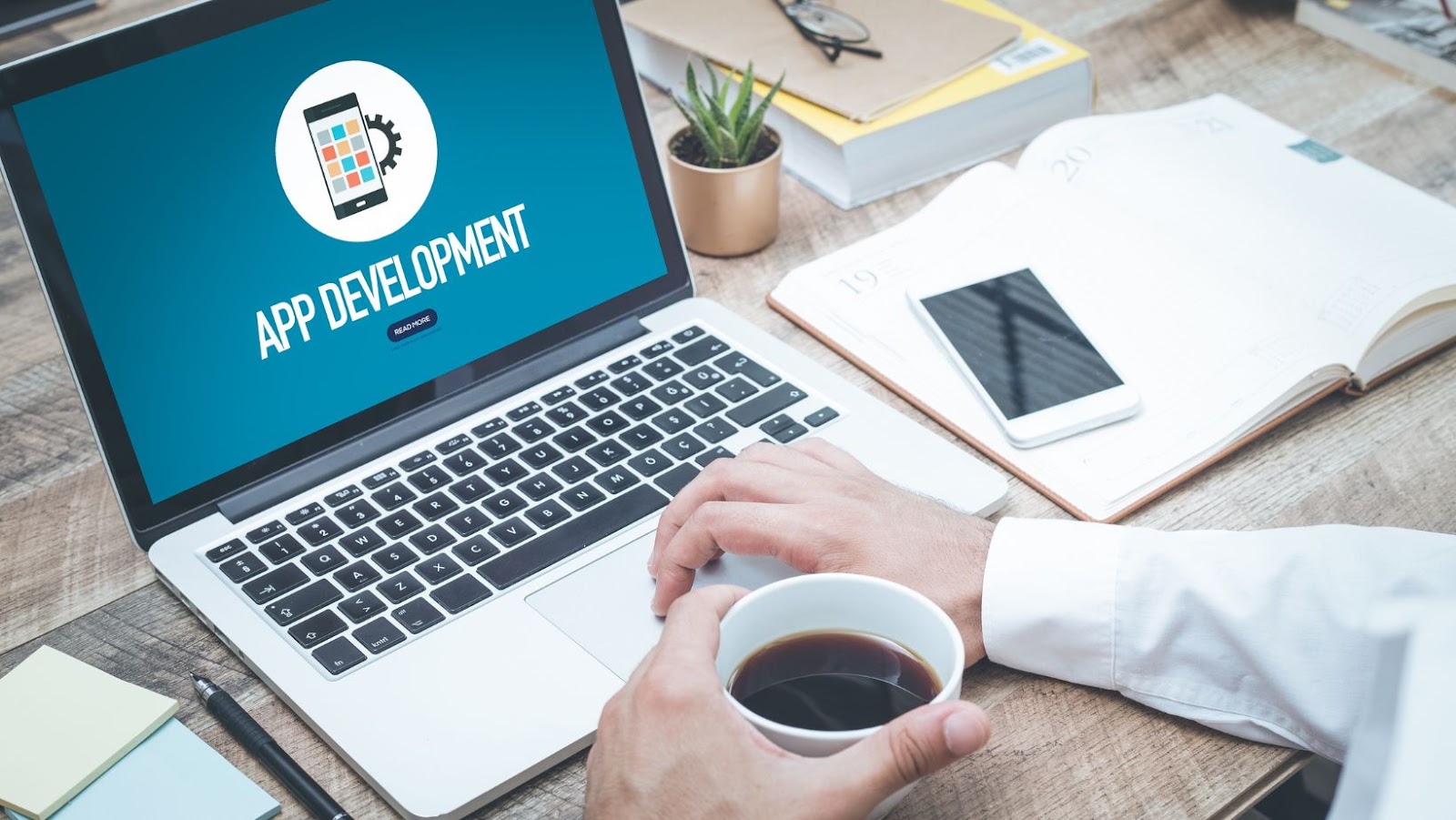 Thunkable's Features
Thunkable has become one of the most popular no-code mobile app development platforms over the past few years. With their recent funding of $30M, it's clear that their platform has become a hit.
Thunkable has many great features, making it an ideal option for anyone looking to make their mobile app. Explore these features and why Thunkable is the best no-code mobile app development platform.
Cloud storage
Thunkable offers an impressive cloud storage setup, making it possible for developers to organise their projects in the cloud and access them anywhere. This cloud storage architecture sets Thunkable apart from other no-code mobile app development platforms, providing an easy way to backup and retrieve projects. With up to 2GB of cloud storage space available, Thunkable users can store all their important data without worrying about running out of disk space or losing valuable work. In addition, developers requiring more space can upgrade their accounts anytime.
In addition to providing reliable cloud storage, Thunkable supports using external tools such as Dropbox, Google Drive, Apple iCloud and Amazon S3 for a more robust project management setup. This means that developers no longer have to manually upload/download projects between multiple servers or computers as all that is necessary is a few clicks from within the GUI. Furthermore, offline support can also be enabled with the help of these external tools, making it possible for developers to work on their projects even when there is no internet connection available.
In-app payments
Thunkable's most popular feature is its in-app payment capabilities. The platform supports Google Pay, Apple Pay and Stripe allowing users to monetize their apps. In addition, its intuitive drag-and-drop blocks make it easy to create powerful purchasing experiences into any app in minutes.
Users can also set up subscription or one-time purchases and offer promo codes or discounts. Some features also allow businesses to process payments without any coding experience. This enables new possibilities for quickly launching revenue-generating apps for customers – giving them a chance to start making money even faster.
Thanks to Thunkable's low learning curve and cost effective approach, building an online shop is no longer daunting!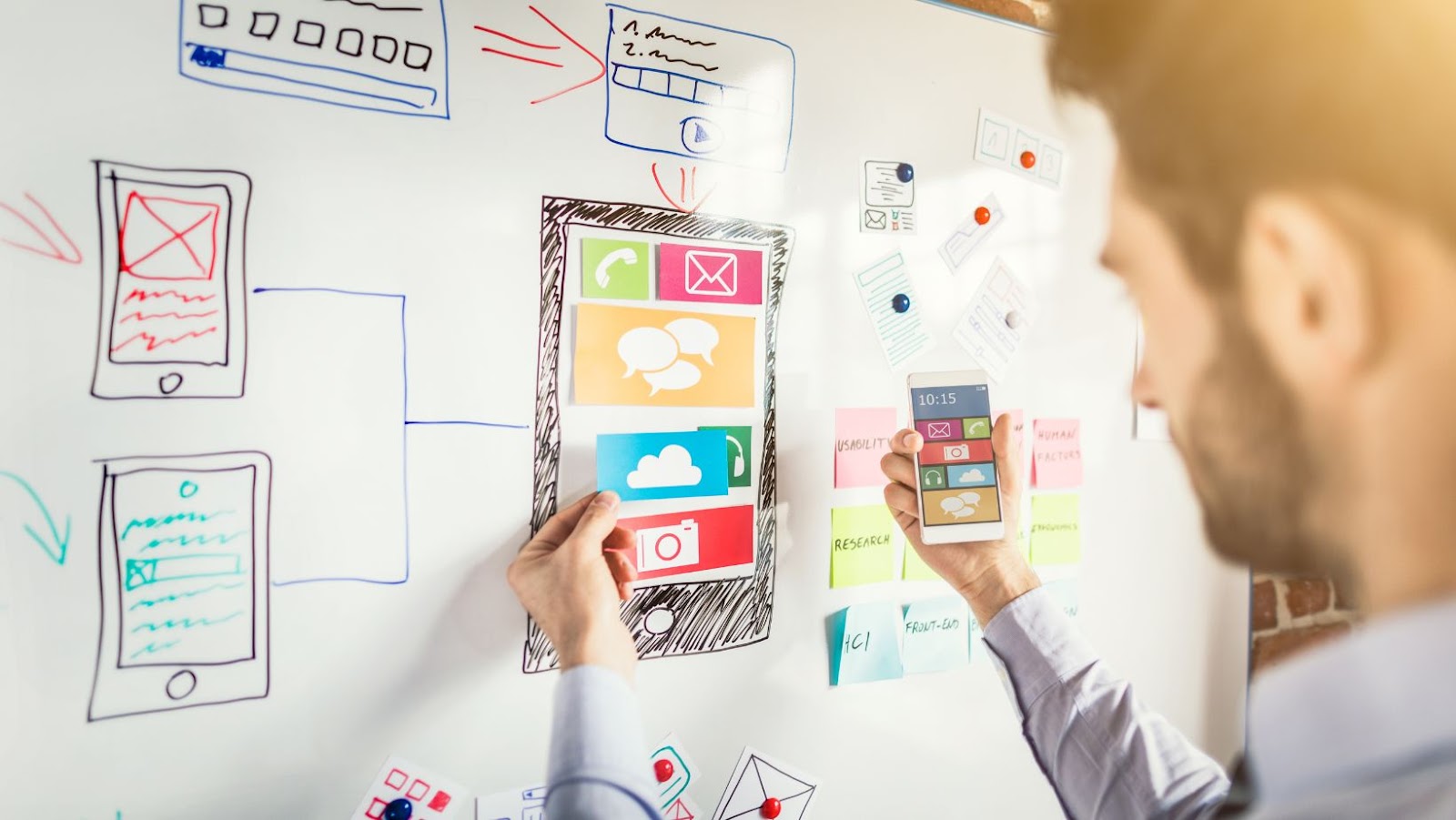 In-app analytics
Thunkable provides detailed, in-app analytics which enable users to better understand their apps' performance and engagement. In addition, the platform offers real-time info on user demographics, app usage statistics, customer interaction and more.
Thunkable's analytics offer insights into what works, what doesn't and how users interact with the mobile app. These insights give key information about optimising the mobile app for different platforms or customer groups.
Given the invaluable business intelligence that Thunkable's in-app analytics offer, it is no surprise that this feature helped propel the company to success when it recently raised $30M after its no-code mobile app development platform hit 3M users and 6M apps in 2020.
Customizable themes
Thunkable offers unique and customizable themes that enable mobile app developers to easily create visually attractive and interactive apps. These themes provide flexible visual styles for professional-looking layout, backgrounds, fonts and more. Additionally, you can customise the app's look and feel by choosing from various professionally-designed themes. The customising process has also been simplified so that you can make all the necessary changes within a few clicks using the integrated Thunkable editor. However, you are also free to develop a custom theme suited to your individual needs, including all the controls like buttons, menus etc., totally customising it according to your desired specifications.
App developers can trust Thunkable's customised themes to handle any personalised appearance requirements to make their apps look more beautiful. Whether you're working on a web or mobile app, Thunkable's wide range of customizable themes helps you bring out the best in your projects with incredible ease!
tags = raised $30 million in a Series B round of funding, interesting group of investors, nocode thunkable 30m series owl 6mlundentechcrunch, nocode thunkable 30m series ventures 6mlundentechcrunch, thunkable 30m series owl 3m 6mlundentechcrunch, nocode thunkable 30m owl ventures 6mlundentechcrunch