Windows 11 Insider Preview Build 22471 Released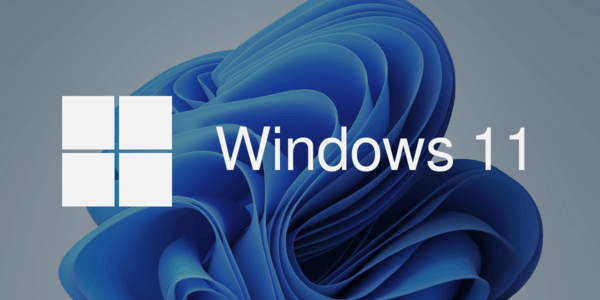 Microsoft has released the Windows 11 Insider Preview Build 22471, which is a new build that includes some minor changes and improvements.
On the Dev Channel, Microsoft has published a new preview version of Windows 11 for Windows Insiders. It's build 22471 this time.
Microsoft has resumed publishing builds from the active development branch (RS PRERELEASE) on the Dev channel, indicating that they are no longer part of the Windows 11 version. Tomorrow is the planned stable release.
It's worth noting that the RS PRERELEASE branch is still in its early stages of development. As a result, the Dev channel builds aren't always consistent. You'll sometimes come across issues that require particular activities or workarounds to resolve. Make careful to go through each Insider Build's Known Issues List.
The most significant modifications
Build Expiry Reminder: Starting with Build 22468, Microsoft has changed the build expiration date for Dev Channel builds to September 15, 2022. Previous RS PRERELEASE branch Dev Channel builds will expire on October 31, 2021. Please make sure to upgrade to the most recent Dev Channel version today to prevent this expiry.
This build contains a large number of bug fixes.
10.0.22471.1000.rs prerelease.210929-1415 is the entire build tag.
Fixes
[Taskbar]
We addressed an underlying problem that caused the Taskbar's hidden icons flyout to sometimes have sharp rather than rounded edges.
When dealing with the Desktops flyout's context menu, using the down arrow should now move attention down the menu instead of dismissing it.
[File Explorer] (Windows)
Fixed an issue that caused explorer.exe to crash when closing File Explorer windows on occasion.
[Input]
Fixed an issue where voice typing might fail with an error message claiming a network connection problem when that wasn't the problem.
While using the touch keyboard in the Japanese IME's "Kana" key mode, the key labels will now properly display the character that will be entered when Shift is held.
Textinputhost.exe was sometimes crashing on startup due to a race situation.
[Windowing]
When you type wt in the Run dialog, Windows Terminal will now launch in the forefront rather in the background.
After removing an external display and restarting the system from sleep, a problem that may cause applications to get stuck in a minimized state was fixed.
[Other]
Insiders using specific traffic optimization tools had a network problem, which was resolved. This should enhance the performance of HTTP/3-enabled websites.
Fixed an issue where certain devices with error number 0xc1900101 were unable to upgrade to a newer version. Please submit a fresh piece of feedback in Feedback Hub if you are still encountering this problem code.
Windows Update's "reboot required" prompt has been updated to read Windows 11. Please note that the effects of this modification will only be seen when you are asked to reboot for the next flight, since you must be on a build that includes the change.
Fixed a DWM crash that might occur when a contrast theme was enabled.
For ARM64 PCs, a bug was fixed that caused certain programs to stop responding to display language changes if they were installed before upgrading to Windows 11.
Fixed an issue where explorer.exe was utilizing a lower memory priority when started from an elevated process, affecting the performance of all processes launched after it.
The official announcement contains a list of known problems.
Please help us.
Winaero is completely reliant on your help. Use these choices to assist the site keep providing you interesting and helpful information and software:
On October 4, 2021, Sergey Tkachenko posted in Windows 11
Sergey Tkachenko's Biography
Sergey Tkachenko is a Russian software engineer who founded Winaero in 2011. Sergey writes about everything related to Microsoft, Windows, and popular applications on this site. Telegram, Twitter, and YouTube are all places where you may find him.