Zomato's latest investment round values the company at $5.4 billion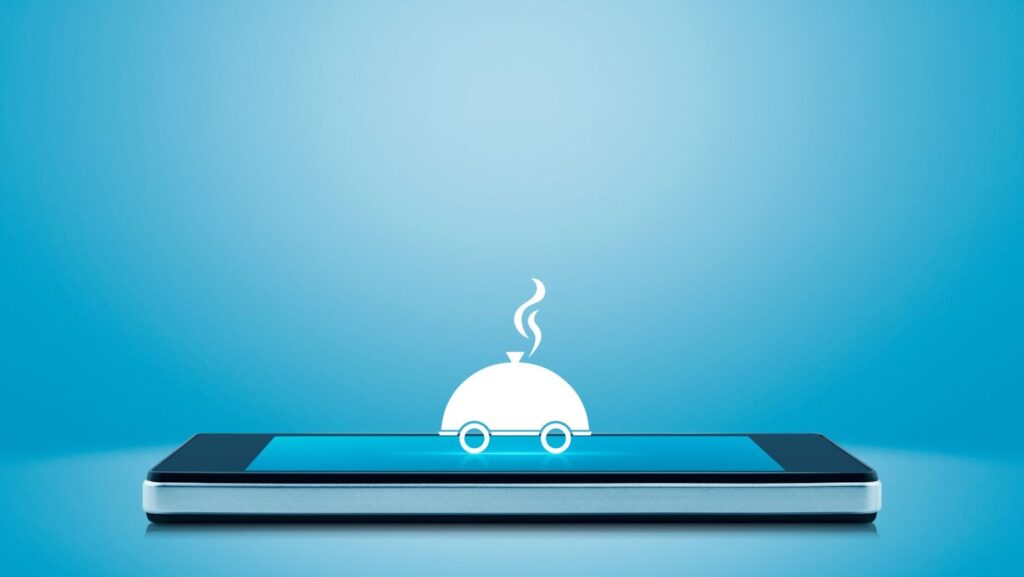 India's most popular restaurant search and delivery service, Zomato, recently achieved a monumental milestone by raising $250 million in its latest investment round, valuing the company at an estimated $5.4 billion.
Founded in 2008, Zomato has become an integral part of India's food delivery sector and has even made inroads into international markets.
In this article, let's look at the company and its latest investment round.
India's Zomato valued at $5.4 billion in new $250 million investment
Zomato is India's largest restaurant and food delivery platform, connecting over 150 million active users to over 45,000 restaurants across India. Founded by Deepinder Goyal in 2008, Zomato makes it easy for people to discover places to eat around them and order food online. Zomato also provides business solutions for restaurant owners such as marketing, commerce, ad listing and delivery services.
The company announced a new investment of $250 million in June 2020 which valued the company at $5.4 billion. The investment was led by Kora Investment Ltd., a global growth investor focusing on technology and digital transformation. This new round of funding will further accelerate Zomato's growth in India and other international markets.
For the last 5 years, Zomato has been expanding its operations from online food delivery to become one of the leading restaurant search and discovery platforms today. It now operates in 24 countries across the globe including India and Australia, spanning 10,000 cities with 1 million listed restaurants on the app.
In addition to growing its presence worldwide, Zomato has ventured into several ancillary businesses such as cloud kitchening (owning or operating kitchens off-premise), cheese production & packaging and alcohol delivery services. Currently valued at $5.4 billion after this recent investment round, Zomato continues to be one of India's leading food delivery companies – connecting good food with great people!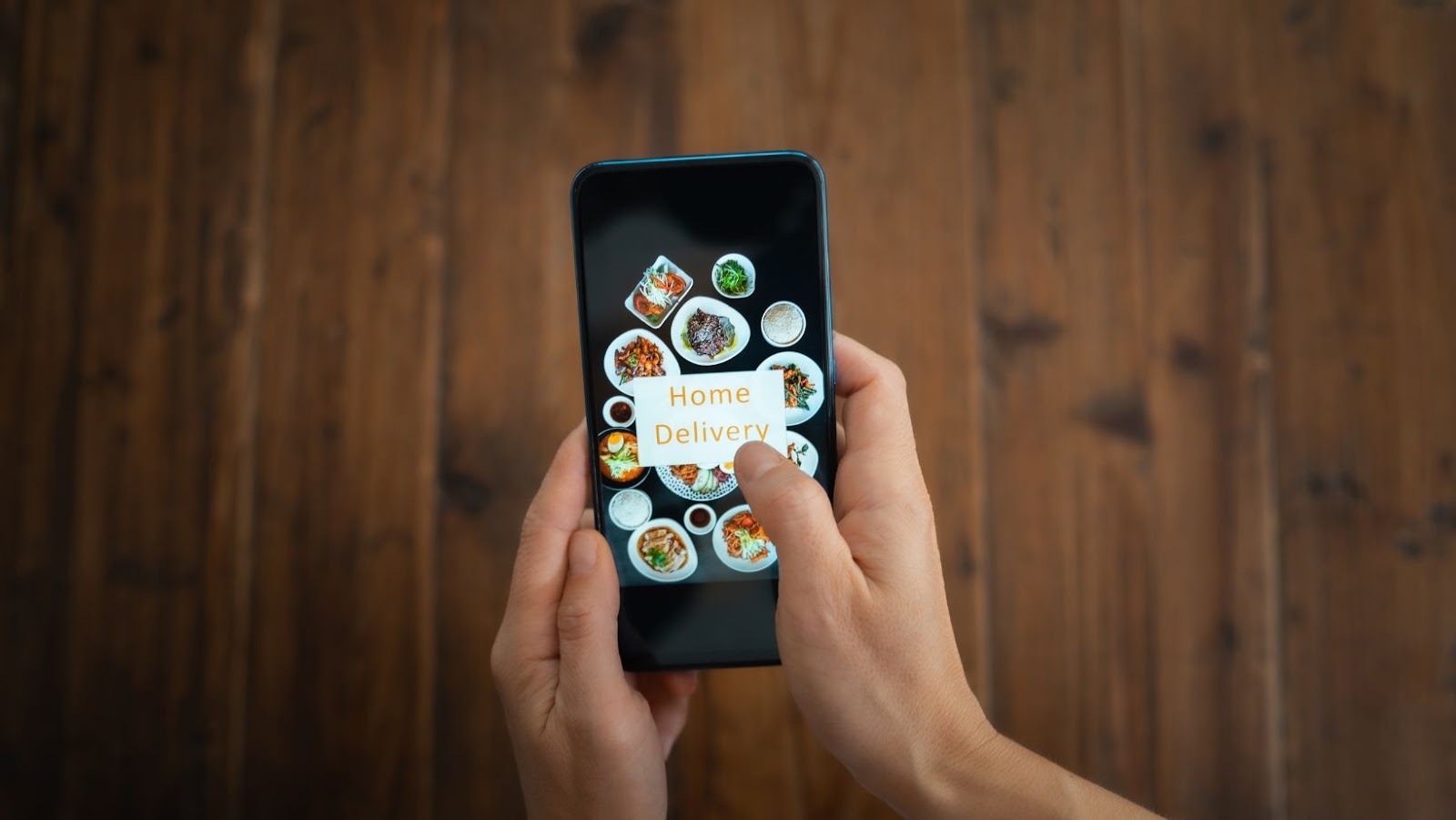 Zomato's growth and success
Zomato is an Indian restaurant search and delivery service founded in 2008. The most recent investment round has valued the company at $5.4 billion. New investors Temasek, Mirae Asset–Naver Asia Growth Fund, and other existing investors are consuming the $250 million funding secured in this round.
Zomato's success can mainly be attributed to its innovative strategy of streamlining restaurants' operations which are now delivered by its dedicated Delivery Partners further providing superior customer experience. Currently, Zomato is present in 24 countries and their platforms help customers discover restaurants and new dining experiences across the globe. In India alone, Zomato claims to have a presence of 17,00 cities with more than 1 lakh listed restaurants across the country accommodating different budgets and tastes for customers offering a convenient approach for exploring different outlets.
The current CEO of Zomato, Deepinder Goyal believes that the positive growth in user engagement and improvements to core product features are giving rise to healthy cash flow generation. Alongside ensuring improved user acquisition on their platform Zomato has also proposed aggressively expanding their monthly active users driving recurrent ordering growth on the app amongst other investment considerations related to developing their technology verticals further consolidating their landscape ahead of an era wielding digital transformation trends by delving into corporate solutions such as corporate meal programs or bulk incentives among others.
Latest Investment Round
India's Zomato has just been valued at over $5.4 billion with its latest investment round, following the $250 million infusion from Ant Group and existing investor, Tiger Global. This is the largest-ever fund raise for Zomato and its value has skyrocketed since its last round of funding in 2018.
This investment round has raised the higher stakes in the Indian food delivery market and will have a major impact on the industry.
Let's take a look at the details.
Overview of the investment round
India's food delivery major Zomato recently closed a $250 million funding round. The fresh funds valued the business at $5.4 billion, with significant investments from existing investors, Temasek and Tiger Global Management, and new strategic investor, Rhode Island-based Herald Corporation. With this investment, Zomato has increased its total financing amount to more than $2 billion since its inception in 2008.
The valuation underscores Zomato's remarkable growth trajectory – having increased its value fourfold in 18 months and even outpacing food delivery giant Swiggy's estimated valuation of roughly $3.7 billion. The new infusion is expected to be utilised for hiring in product and engineering talent, infrastructure development and expansion of services in newer geographies.
Additionally, the investment will further drive the company's monetization efforts such as increasing advertising spends of the merchants on its platform while developing subscription services that offer exclusive rewards targeted at customers. With this injection of fresh funds, Zomato is well-positioned to intensify competition with rival Swiggy by rolling out more customer-focused initiatives to further solidify consumer loyalty amidst growing market consolidation trends within India's food technology sector!
Investors involved in the investment round
India-based food delivery and restaurant search platform, Zomato, has recently closed a massive funding round worth $250 million. The investment round valued the company at $5.4 billion. The total from five round investments now stands at over $2 billion.
Investors involved in the latest major investment round include existing investor Tiger Global Management, Kora Management and Luxor Capital Group, and new investors including Fidelity Management & Research Company and Bow Wave Capital Management.
In addition to raising capital, Zomato announced that it acquired Indian foodtech startup TongueStun for an undisclosed fee. Through this acquisition, Zomato is looking to expand its consumer base in India by providing a comprehensive meal solution across every need state—stocking ingredients, ready-to-cook packs and ready-made meals across categories such as grains and pulses, snacks, spices and sausages.
The raised capital will be used in resources such as software engineering and product management to fuel the growth further; along with building technology to drive more quality of life improvements for users, restaurants and delivery partners on their platform going forward.
Impact of the Investment Round
India's leading food-tech company, Zomato, has recently closed a new $250 million investment round after its valuation has been set at $5.4 billion. This is a significant milestone for the company, and it is likely to significantly impact the industry as a whole.
Let's take a closer look at the implications of this investment round.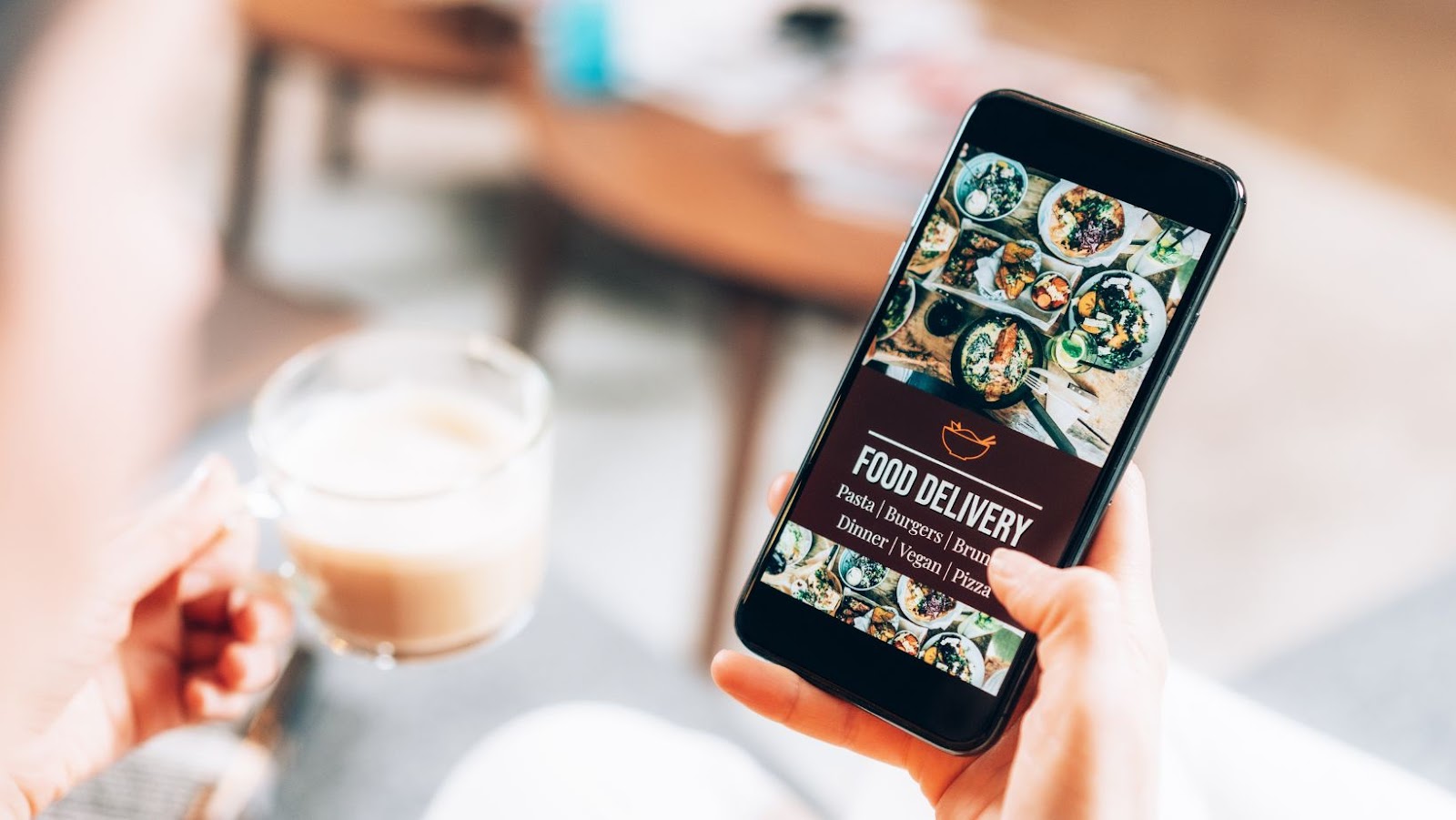 Zomato's valuation
India's food ordering and delivery platform Zomato has recently closed a $250 million round of investment, valuing the company at $5.4 billion. This latest investment comes after the company doubled its monthly revenue to surpass $2 billion. This news is important as it showcases Zomato's rapid growth in the industry while cementing its position as one of India's most valuable start-ups.
According to reports, the new investment is led by Ant Financial, an affiliate of Alibaba which owns a stake in Zomato. Through this investment, Ant Financial further strengthens its foothold in Zomato and increases its already existing stake by 15%. As part of this transaction, Zomato Executive Director Pankaj Chaddah has sold approximately 4% stake for cash demonstrating his confidence in the company's vision and prospects.
This news highlights how fast both Indian tech companies and the industry have grown in a very short amount of time due to factors such as increasing internet usage which has acted as a major catalyst for these companies' success. As a result, the future looks extremely promising for Indian companies and provides ample opportunities for them to grow further from here.
Impact on Zomato's growth
The new round of investment valued India-based online food aggregator and delivery service, Zomato, at $5.4 billion, making it the highest valued startup in the country. This investment marks a significant milestone in Zomato's growth journey and has further cemented the company's position as a major player in the food technology market.
Drawing investments of $250 million from Temasek, Kora, and Ant Group at this critical point attests to investors' belief in Zomato's operations, business strategies and ability to deliver results relative to competition. The capital will further enhance product development capabilities and promote customer experience focus activities that will help deepen the services they offer—including in-app delivery options from third party service providers. More funds are expected to be available to explore global markets and strengthen their position as number one food delivery solution at home — India.
This funding also aims to expand Zomato Gold membership program significantly across global markets including Europe and Australia; this program offers exclusive access and benefits for their customers on regular online orders. Moreover, with a string of new investments coming in from leading investor companies around the hospitality industry; further attempts are expected by Zomato towards innovating offerings like setting up cloud kitchens and taking its meal subscription service—Zunata—to newer heights.
Analysis of the Investment Round
India's food delivery service, Zomato, has recently surpassed the $5.4 billion mark after a new $250 million round of investment. This is a major milestone for Zomato, setting a new record for India's biggest startup.
Through this analysis, we will look at the details of the investment round, the significance of the investment, and the potential impact it will have on the future of Zomato.
Analysis of the investment round
India's Zomato has recently completed a new $250 million investment round, valuing the company at a staggering $5.4 billion. This investment was led by Ant Financial and Temasek, with participation from other global investors including Kora Investments and Vy Capital, as well as existing investor Info Edge India Ltd.
The round comes just months after Zomato raised $660 million in its Series J funding, making it one of India's fastest-growing companies and bringing its total venture capital funding to over $2 billion. The current raise values the startup approximately four times its Series J valuation less than a year ago.
The broadened investor base for this round signals confidence in Zomato's plan for growth over the next few years. With its latest round of funding, Zomato plans to invest in product innovation, upgrade existing products and offerings for both customers and restaurants on-boarded with its platform. The company also intends to bolster its presence across new geographies beyond India and boost its technology capabilities across multiple functions like AI and machine learning.
This is an exciting development for Zomato and other budding startups in India that are looking to attract venture capital investments of similar scale or more over time. In addition to the capital infusion many fast-growing startups will benefit from, there may be additional spillover effects through mentorship or best practices that have worked at scale to attract such large investments in today's competitive market landscape. As a result, this news is expected to further drive investor confidence across startup ecosystems across India and potentially further fuel innovation within the sector overall as newer startups begin leveraging lessons learned from this investment towards their success endeavour.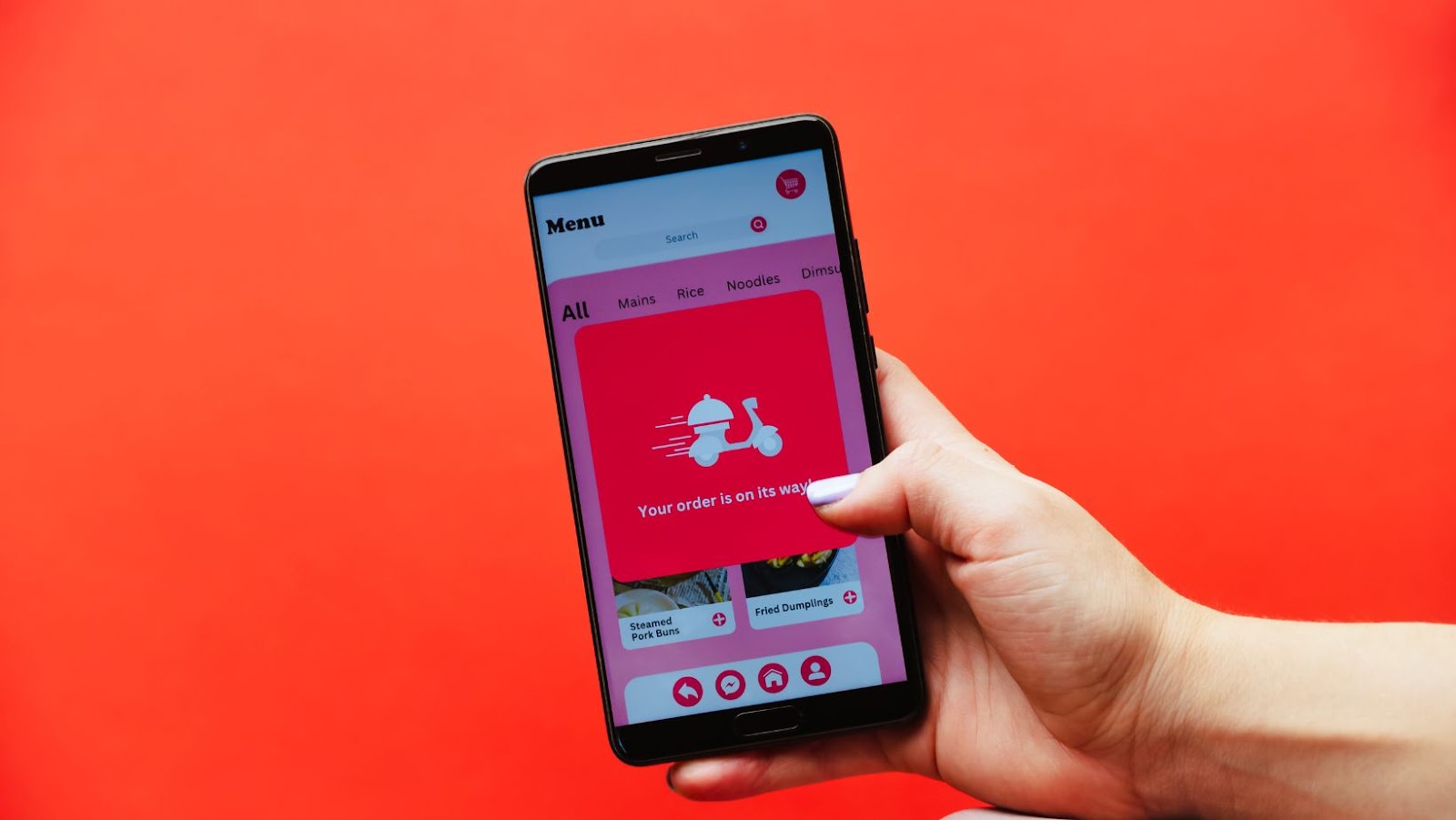 Implications of the investment round
The recent investment round by existing investors like Tiger Global, Ant Financial and others values Zomato at $5.4 billion, soaring from its last $3.6-billion valuation. This constitutes the biggest fundraising effort by an Indian startup company and one of the longest funding rounds in India's tech sector, according to a source familiar with the development.
This investment round signals a major milestone for Zomato and could have far reaching implications for the Indian tech industry:
With this big boost in valuation, Zomato joins the ranks of a select few Indian companies valued at over US$5 billion, signifying that Indian startups are now taken seriously globally. This could open up more avenues for domestic startups to raise capital from international investors in their future fundraising efforts.
The infusion of funds could help Zomato expand its product portfolio by further investing in its tech solutions such as user interactions and restaurant intelligence modules, set up warehouses/delivery centres across cities to improve speed of service and partnering with local merchants to introduce innovative services like food delivery via bicycles etc.
The fresh capital infusion also provides an additional cushion against any potential macroeconomic crisis arising in 2020 -21 due to COVID-19 or other exogenous factors.
Conclusion
India's Zomato has recently been valued at $5.4 billion following its new $250 million investment from Lightspeed Venture Partners, Steadview Capital, Kora Investments and Fidelity Management. This is a significant milestone for the company and a testament to its growth in the Indian food delivery market.
This article will discuss the implications of this latest investment round for Zomato and its competitors.
Summary of the investment round
India's Zomato, the leading food ordering and delivery company, has recently secured a new investment round led by Kora and Steadview Capital. The round values the company at an impressive $5.4 billion.
The new investment has been made in two tranches–a $150 million primary Infusion of capital and a secondary transaction of around $100 million which saw existing investors like Tiger Global sell some of their shares to new investors.
This is Kora and Steadview Capital's first involvement in Zomato and marks a significant turning point in the Indian restaurant aggregator industry. The round also showcases steady progress towards Zomato's vision to become the most-trusted food app globally and further scale its operations into a total food services platform across 24 countries.
The additional capital will be used to strengthen technology capabilities, increase investments in artificial intelligence (AI) and deep learning algorithms that drive driver matching, restaurant recommendations, and menu recommendations to create user delight; and invest even more heavily on team resources for growth across markets.
Impact of the investment round on Zomato
The latest investment round for India-based online food delivery startup Zomato values the company at a whopping $5.4 billion, making it one of the country's most valuable startups. This round of funding will help further expand the reach of the online food delivery platform across new markets and countries.
This investment reflects Zomato's success in creating a sustainable business model and an ever-expanding customer base. It is also one of several strategic steps that Zomato has taken to continue its growth as a leader in the industry, both in India and abroad.
In addition to providing access to more consumers, this additional capital enables Zomato to further invest in product development and marketing initiatives that will help continue their growth trajectory into 2021 and beyond. The company has also revealed plans to introduce new features such as Group Orders and Order Ahead capabilities that allow customers to order food ahead of time and pay later, making ordering food through the platform easier.
Without doubt, this new round of investment shows great confidence among investors in Zomato's prospects, representing an expansion of opportunities for both customers and merchants alike. By utilising its financial strength, Zomato can continue to leverage technology advancements that enhance user experience while helping sustain long-term growth for its platform.