Does PS5 Play 4K Blu-Ray? A Comprehensive Guide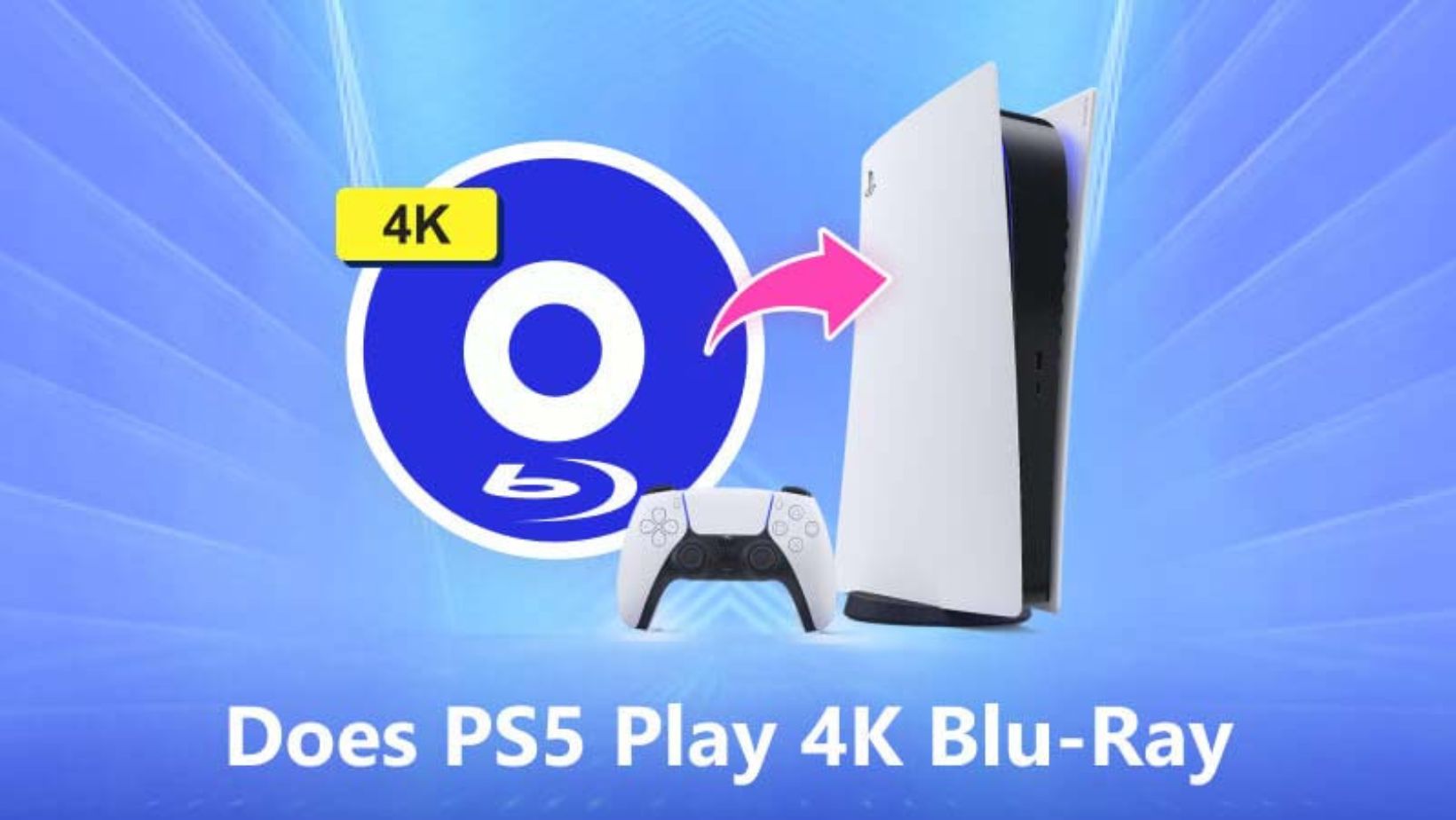 The PlayStation 5 (PS5) is not just a gaming console; it's a multifunctional entertainment hub for avid gamers and movie enthusiasts alike. One of its standout features is its capability to play 4K Blu-ray discs, offering an immersive cinematic experience in your own home. In this article, we will delve into the details of the PS5's 4K Blu-ray capabilities and how to make the most of them.
Part 1: Does PS5 Play 4K Blu-Ray?
Yes, the PlayStation 5 does indeed play 4K Blu-ray discs. The answer is also the same: does PS4 play Blu-ray? It supports Ultra HD Blu-ray playback, making it a versatile multimedia device in addition to being a powerful gaming console. This feature supports you to watch your favorite movies and videos in 4K resolution, complete with high dynamic range (HDR) for enhanced color and contrast.
Part 2: How to Play 4K Blu-Ray on PS5
To play 4K Blu-ray discs on your PlayStation 5 (PS5), follow these steps:
Power On Your PS5: Make sure your PS5 is turned on and connected to your TV or monitor.
Connect to the Internet (Optional)
Although not required to play physical 4K Blu-ray discs, it's a good idea to ensure your PS5 is connected to the Internet. So that it can receive updates and improvements for its Blu-ray player functionality.
Insert the 4K Blu-ray Disc
Open the disc tray on your PS5. Insert the 4K Blu-ray disc into the tray, making sure it's inserted with the label side facing up.
Close The Disc Tray
Gently push the Disc Tray back into the PS5 until it's fully closed.
Wait For The Disc to Load
The PS5 will recognize the disc and start loading it. This might take a moment, so be patient.

Navigate to The Disc
Once the disc is loaded, you will typically see an icon for the disc on the PS5's main menu. If it doesn't automatically launch, you can navigate to it by going to the "Media" section and selecting "4K Blu-ray" or something similar.
Follow The On-Screen Instructions
The PS5's Blu-ray player should provide on-screen instructions for you to control playback. This may include options like play, pause, fast forward, and more. You can usually control these using the PS5's controller.
Set Your Preferences (Optional)
You can configure your playback preferences, such as audio and subtitle settings, by accessing the player's settings. This varies depending on the disc and the specific Blu-ray player software on your PS5.
Enjoy Your Movie
Once everything is set up, enjoy watching your 4K Blu-ray movie on your PS5. Make sure you have a 4K-compatible TV or monitor to fully appreciate the high-resolution video.
Eject the Disc
When you're done watching the movie, press the eject button on your PS5 to remove the disc.
That's it! These steps should help you play 4K Blu-ray discs on your PS5. Keep in mind that the user interface and menus may vary slightly depending on software updates and the specific version of the PS5, but the core steps should remain largely the same.
It's worth noting that you'll need a 4K-compatible television and an HDMI cable that supports 4K and HDR to fully appreciate the high-quality visuals the PS5 can deliver.
Part 3: What Video Format Does PS5 Support?
The PS5 supports a wide range of video formats, making it a versatile media player. In addition to 4K Ultra HD Blu-ray discs, it can handle various video formats, including:
·Standard Blu-ray discs
·DVD discs
·Digital video formats like MP4, AVI, and MKV
·Streaming apps for services like Netflix, Amazon Prime Video, and Disney+
This versatility ensures that the PS5 can cater to your entertainment needs, whether you're watching physical media or streaming content.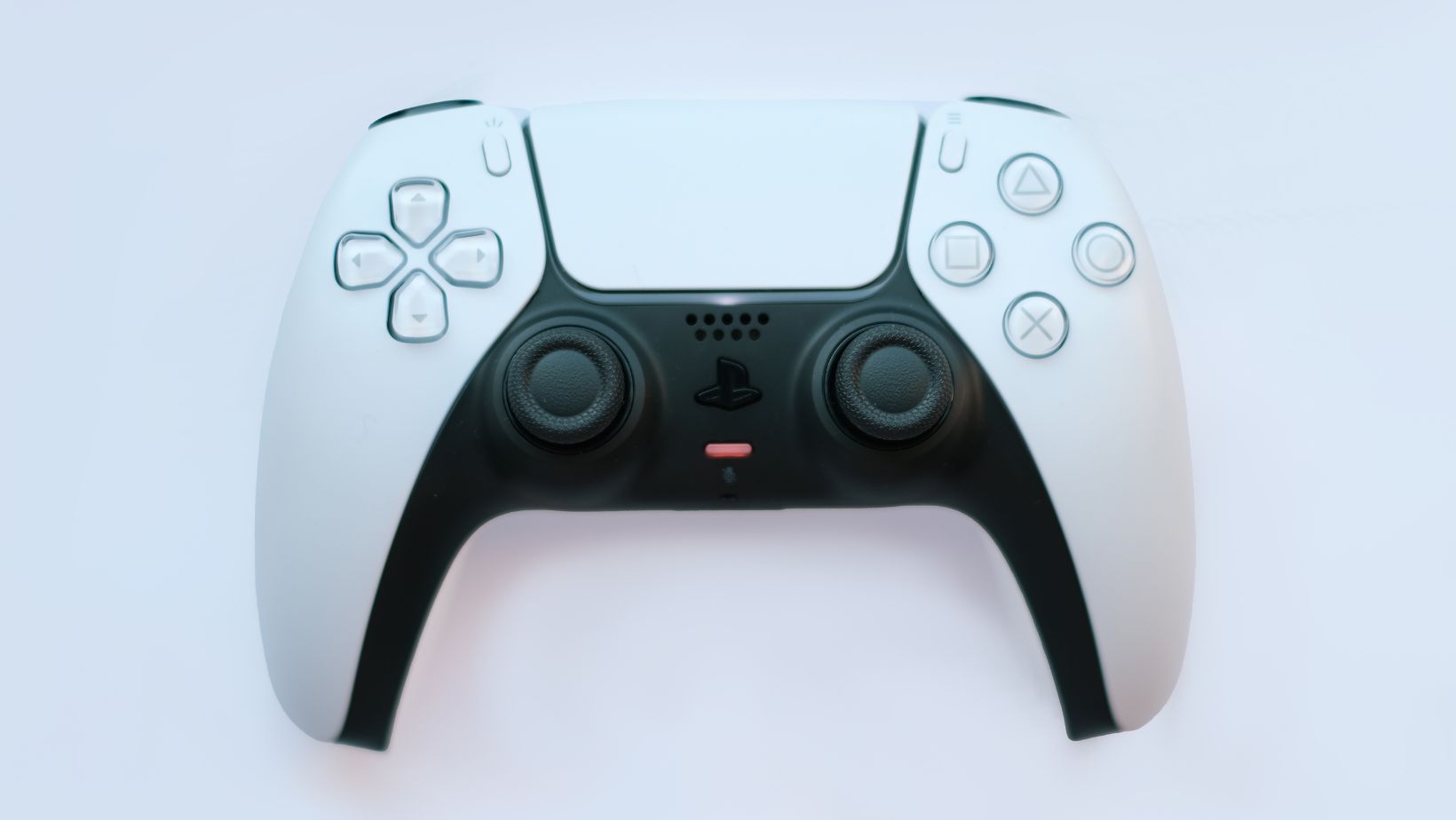 Part 4: Is There Any Difference If I Use a PS5 as a 4K Blu-ray Player?
Using a PlayStation 5 (PS5) as a 4K Blu-ray player does have some differences compared to using a dedicated 4K Blu-ray player. Here's a comparison in both words and a table format:
Aspect
PS5 as 4K Blu-ray Player
Dedicated 4K Blu-ray Player
Video Quality
Excellent 4K playback
Excellent 4K playback
Audio Quality
Excellent audio output
Excellent audio output
Disc Compatibility
Supports most 4K discs
Supports most 4K discs
Gaming Capability
Can also play games
Focuses solely on playback
Additional Features
Game console features
It may lack extra features
Software Updates
Regular updates from Sony
Manufacturer-specific
Controller Integration
Uses PS5 controller
It may have its remote
Price
More expensive due to gaming capabilities
Typically cheaper
User Interface
Gaming-focused interface
Blu-ray player-specific UI
Game Streaming Services
Access to streaming games
Lacks game streaming
Storage Space
Limited storage space
Typically no storage
Firmware Updates
May have gaming-related updates
Focused on playback
Noise and Fan Noise
It may generate some fan noise
Quieter operation
Accessories
Utilizes PS5 accessories
Specific Blu-ray player accessories
Aesthetics
Gaming console design
Designed for home theater
In summary, using a PS5 as a 4K Blu-ray player is a viable option, especially if you already own one or want the versatility of gaming alongside Blu-ray playback. However, a dedicated 4K Blu-ray player may provide a simpler and potentially cheaper solution with a more tailored user interface for Blu-ray playback. You can make a choice depending on your specific preferences and needs, as both options offer excellent video and audio quality for 4K Blu-ray content.
Part 5: Conclusion
The PlayStation 5's ability to play 4K Blu-ray discs is a testament to its versatility and its commitment to providing an all-encompassing entertainment experience. Whether you're a gamer, a movie enthusiast, or both, the PS5 delivers stunning 4K visuals and immersive audio, making it a valuable addition to your home entertainment setup. With a wide range of adaptable formats and frequent software updates, the PS5 is an excellent choice for anyone looking to combine gaming and cinematic experiences in one powerful device.