The Importance of Competition in the Semiconductor Industry
FTC Sues to Block $40 Billion Semiconductor Chip Merger
The semiconductor industry is an important, yet often overlooked, market sector for competition. This sector comprises manufacturers, distributors, and buyers of integrated circuits, systems, and software in the electronic products. The sector has many applications across industries, such as consumer electronics, automotive, and healthcare.
The FTC recently sued to block a $40 billion merger of two leading semiconductor firms, underscoring the importance of competition in the industry. In this article, we'll look at the structure of the semiconductor industry and the importance of competition.
Definition of semiconductor
A semiconductor is a material composed of many small, identical particles that exhibit properties between metals and insulators. Semiconductors are used in electronics for their ability to transmit electricity with both resistive and capacitive properties. They are found in numerous products and applications, including: cell phones, computers, medical devices, automotive parts, television sets and more. The industry is highly competitive due to the wide range of uses semiconductors have in today's society.
There are four main types of semiconductor materials used in electronics production: silicon (Si), germanium (Ge), gallium arsenide (GaAs) and indium phosphide (InP). Each has its technical advantages, but they all have some common characteristics such as:
Low melting point.
Good thermal conductivity.
High electric breakdown voltage.
Superior electrical resistance.
Excellent photo electrical performance.
Excellent heat resistance.
Compatibility with other materials and simplicity in manufacturing processes.
Semiconductor fabrication techniques involve layers or films that ultimately form electronic circuits on the material's surface, subsurface, or within an integrated chip. Depending on the type of application desired each layer will be formed by applying wet chemical methods or subtractive methods such as photolithography. It is also possible to etch away unwanted material from an already existing film structure through an etching process before depositing the appropriate material that best suits each specific application needs.
The heavily competitive nature within the semiconductor industry leads to continuous development of larger circuitry which utilises more transistors per unit area while reducing size further without sacrificing performance over outdated technology. Currently metal oxide semiconductors are being developed amongst manufacturers to improve efficiency further while reducing dimensions even more drastically than before and controlling power consumption levels as consumer electronic devices become increasingly ubiquitous in everyday life activities.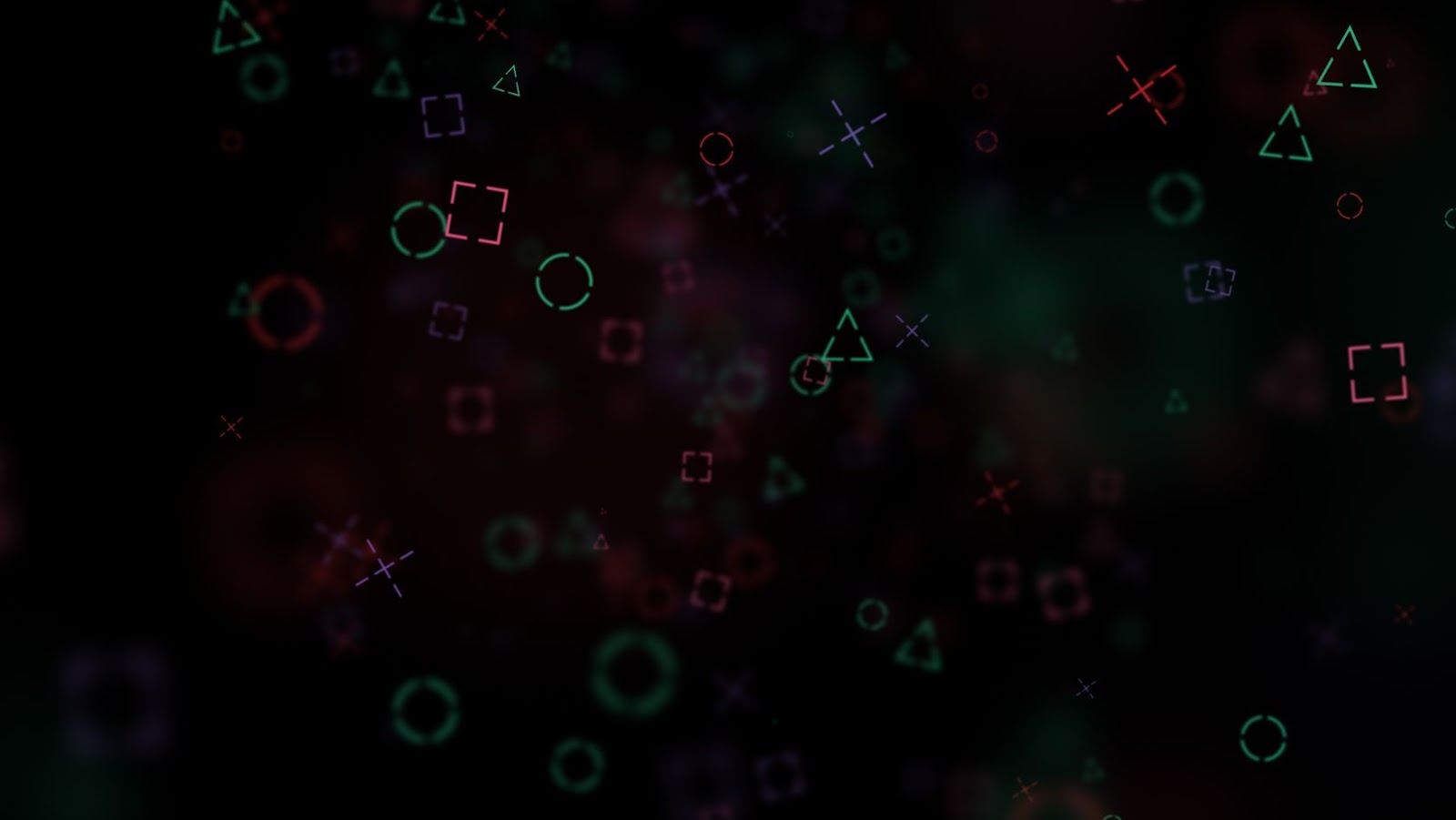 Overview of the semiconductor industry
The semiconductor industry is a core component of modern electronics, supplying a variety of chips and integrated circuits for use in consumer electronics, industrial robotics, computing, transportation, and other equipment. The semiconductor industry includes both large multinational companies as well as small startups. As a result, the size and scale of businesses in the industry vary greatly.
The semiconductor industry is highly competitive. Companies face fierce competition from rivals as they strive to produce new designs that offer superior performance at lower prices. This competition is essential to driving innovation in the sector and keeping costs down for buyers. It also ensures that consumers enjoy a wide selection of cutting-edge products at the best prices.
In most cases, advances in production technology are required to reduce costs or produce innovative products. As such, highly efficient manufacturing processes are key priorities for many companies within the semiconductor industry. As a result, R&D spending continues to rise as firms seek ways to improve their technological competencies over their rivals. This also helps them secure lucrative contracts with buyers who demand reliable components at low cost rates.
The impact of competition on the semiconductor industry has been immense over recent years, leading to numerous big-name mergers which have sparked further research investment into next-generation chip technologies across all sectors requiring electronic components – such as healthcare technology, automotive engineering and home appliances to name a few – helping continue the advancements yet seen across industries dependent on these high precision components delivered in cost effective fashion from within this sector's key players shaping its landscape today and into future decades ahead.
Impact of Competition
Competition plays a key role in the semiconductor industry as it helps to promote innovation, bolster customer choice, and preserve market entry for new rivals. As such, the Federal Trade Commission (FTC) recently filed a lawsuit to block a proposed $40 billion semiconductor chip merger, citing antitrust concerns about the alleged threat to competition the merger posed.
This article will explore the importance of competition in the semiconductor industry, looking at the antitrust implications of the proposed merger and the role that competition plays in inspiring innovation.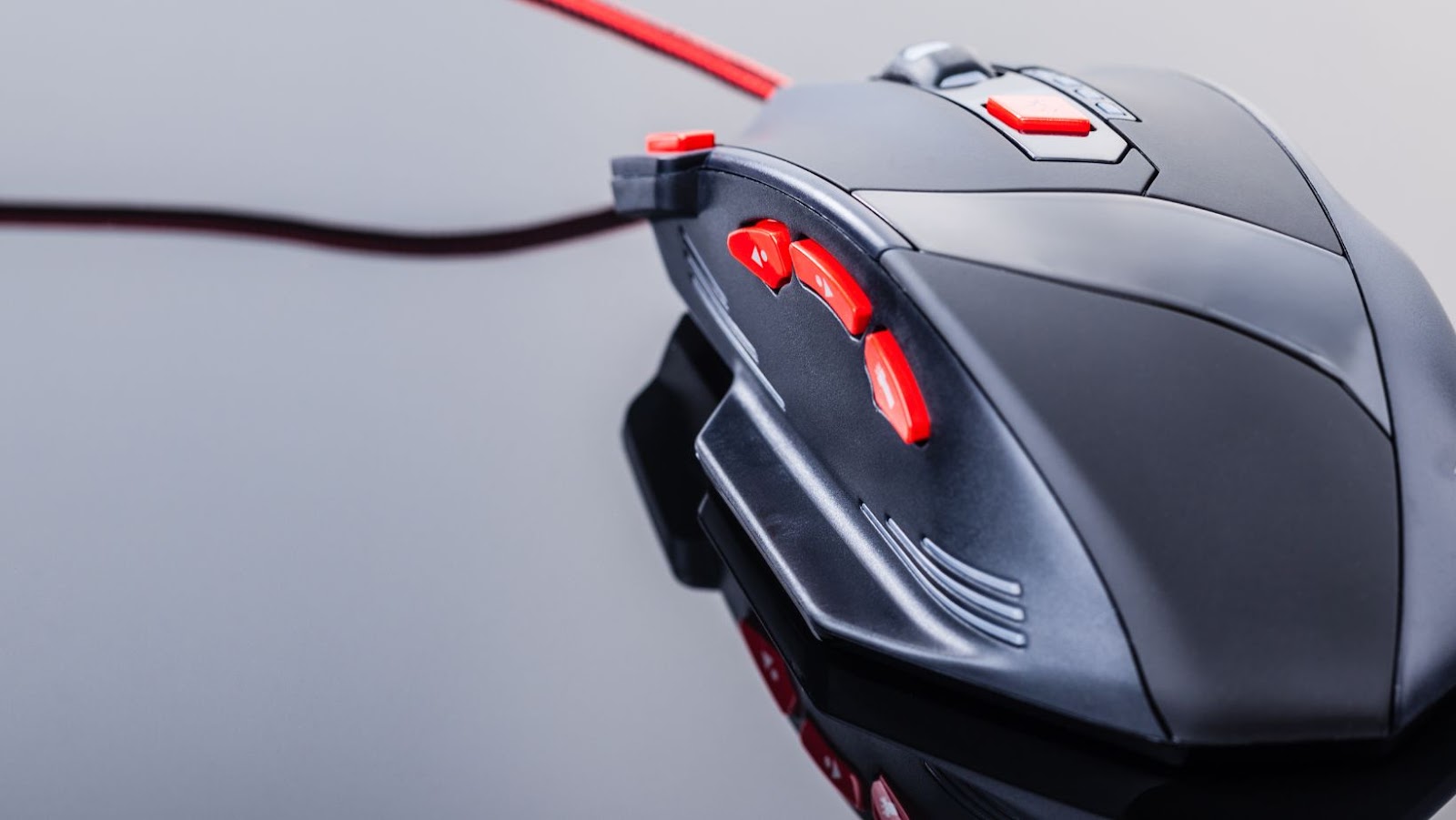 Benefits of competition
In the semiconductor industry, competition can positively affect manufacturers, retailers, distributors, system integrators, and consumers. Competition boosts innovation, encourages companies to produce better products to stay ahead in the market and drives down prices.
Competition also motivates companies to continuously improve product quality, innovate faster and provide customers with a wider range of product choices at competitive prices. This helps build strong customer relationships and increases overall customer satisfaction. As a result, manufacturers can build trust with consumers and remain competitive in the long term.
In addition to encouraging innovation and improving product quality, competition can increase sales for semiconductor manufacturers due to higher consumer demand for their products. This can be attributed to decreased buyers' costs and increased consumer choice when buying semiconductors. Furthermore, competition can lead to new market entry points where new entrants replace ones that fail at sustaining their competitive advantage over time. Finally, because competition promotes lower price points on products, this could lead to increased unit sales volume due distributors' marking up these products to maximise profit margins per item sold.
Challenges of competition
With increased competition in the semiconductor industry, companies face numerous challenges in their attempts to survive and prosper. Before considering these challenges, it is important to recognize that competition is a key factor in driving innovation and growth. Competition between firms often leads to businesses striving to continuously improve their products, services and technology to build a competitive advantage.
The challenge lies with the fact that while competitiveness brings benefits such as better products, more options and lower prices—it also increases pressure on businesses.
One of the major challenges firms face with increased competition is the decreased profits they can make on each sale due their need to compete through lower prices. This impacts gross margins as businesses are forced into competing at discount rates or promoting more features rather than providing complete integrated solutions at premium market rates. Companies must also ensure that clever marketing tactics do not mislead consumers; any sort of unfair or deceptive practices can be punished legally and significantly damage reputation. Additionally, competing against larger companies can often leave smaller competitors unable to keep pace with innovation if they cannot afford sufficient resources for research and development (R&D). Finally, increased competition can create barriers for entry for new start-ups looking to enter the semiconductor industry, who may find it difficult (or expensive) breaking into an established market rife with powerful players who have already secured a portion of the available market share.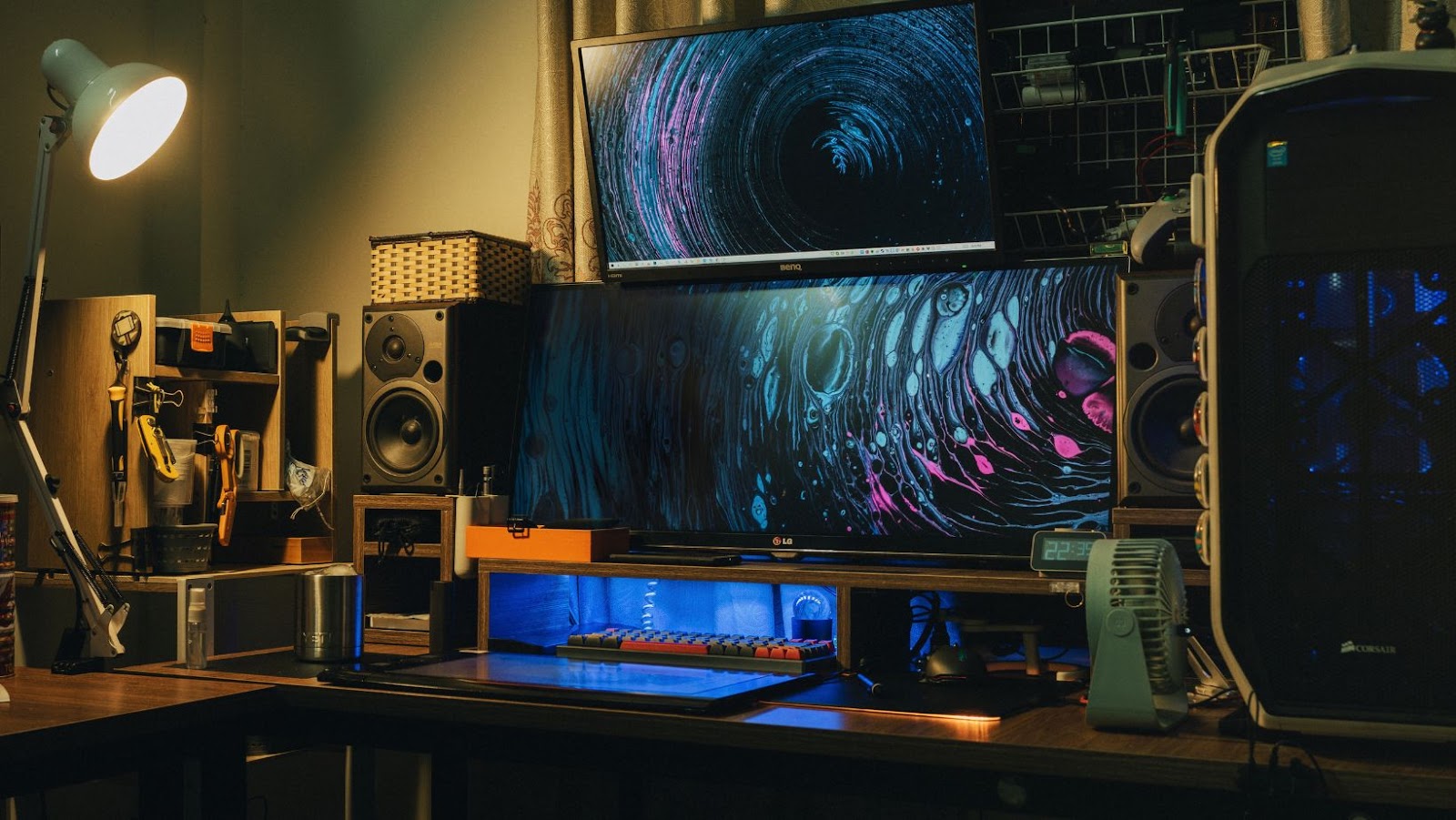 FTC's Role in Regulating Competition
The U.S. Federal Trade Commission (FTC) plays an important role in regulating competition in the semiconductor industry. Recently, the FTC took action to block a proposed semiconductor chip merger worth $40 billion. The move was intended to protect competition in the semiconductor market and prevent one entity from controlling the industry.
Let's explore the FTC's role in regulating competition in the semiconductor industry.
FTC's antitrust authority
The Federal Trade Commission (FTC) is the independent federal agency responsible for protecting U.S. consumers from anticompetitive, deceptive, and unfair practices in the marketplace. As part of its mandate, the FTC enforces numerous antitrust laws including the Sherman Act and Clayton Act, which promote free-market competition and protect consumers from market power abuse by large corporations.
The Antitrust Division of the FTC is responsible for enforcing the antitrust laws for all Americans, including companies and consumers. The Division works to protect competition by investigating potential violations of the law – such as collusive agreements, monopoly behaviour, or attempts to monopolise – as well as preventing anti-competitive mergers, acquisitions and business arrangements that can harm consumer choice and options.
Regarding antitrust enforcement in the semiconductor industry, one goal of the FTC's actions is to ensure that new technologies are made available to all participants reasonably without favouring certain companies over others or giving any company an undue advantage over its competitors. Through its investigations and enforcement actions, the FTC recognizes that a dynamic semi—conductor industry – with multiple competitors offering various products – is essential for consumer choice regarding product availability/features/pricing and that dynamic competition should be preserved whenever possible. The Antitrust Division also actively investigates cases involving software licensing practices necessary for some chip manufacturers to comply with legal requirements related to patent licensing or other intellectual property rights to participate in certain markets or benefit from economies of scale when manufacturing chipsets.
FTC's enforcement actions
The Federal Trade Commission (FTC) protects consumers, ensures business competition, and prevents fraudulent and anti-competitive acts. It has been given authority under the Sherman Antitrust Act of 1890 to prevent companies or individuals from using unfair methods of competition or monopolistic practices that reduce competition and harm consumers. To ensure fair competition in the marketplace, the FTC investigates potential violations of Section 2 of the Sherman Antitrust Act.
The FTC can take action against a company when it believes its actions will likely harm competition. Alternatively, it can challenge a corporate acquisition that would create or strengthen a monopoly within an industry segment. It also combats anti-competitive agreements between competitors, such as price-fixed arrangements or customer allocation arrangements.
When challenged by the FTC, a corporation may be ordered to pay fines and penalties or accept court-mandated remedies such as terminating mergers and divesting assets to restore competitive conditions within the market. Additionally, if a company is found guilty of violating antitrust laws under Section 2, it could face civil action from private parties claiming damage due to its illegal actions. In cases where proof isn't sufficient for court intervention but indications point toward improper behaviour being taken advantage of by certain companies with competitive goals, private settlements may be used to restore competitive balance instead.
The semiconductor industry is particularly important for effective economic growth since new innovative technologies depend heavily on semiconductor components. Moreover, the evolution in chip design opens up new product possibilities that can shape how electronic startups create future strategies. Reportedly semiconductor revenues are forecasted to increase 4 percent annually over 2017–2021 worldwide due to debut technologies such as 5G IoT devices, AI automation, autonomous vehicle chipsets while addressing new needs like healthcare digital solutions and safety features for transportation networks. Furthermore, by enforcing relevant regulations, enforcing orders and considering essential steps like rewarding whistleblowers who disclose activities involving antitrust behaviour, the FTC plays an essential role in keeping Monopoly abuse out there while promoting healthy competition, creating innovative mediums which lead to long term sustainability and prevent favouritism among enterprises.
FTC's Recent Action to Block Merger
In a major antitrust lawsuit, the Federal Trade Commission (FTC) recently blocked the merger of two of the world's largest semiconductor chipmakers. The $40 billion deal was seen as a threat to competition in the industry, and the FTC stepped in to ensure that the merger did not occur.
Through this action, the FTC sent a clear signal to the market about the importance of competition in this industry.
Let's take a closer look at what happened.
Overview of the proposed merger
The Federal Trade Commission (FTC) recently took action to block a proposed merger of two major semiconductor companies, Qualcomm and Broadcom. The FTC argued that the merger would decrease industry competition, raising consumer prices and giving the merged company too much control over critical semiconductor technology.
This action is part of a trend in the semiconductor industry, as federal regulators have challenged several major mergers. In many of these actions, government regulators are concerned that the mergers would give too much market power to one supplier and reduce consumer choice and innovation. This sentiment seemed to be at play when the FTC blocked Qualcomm-Broadcom's proposed transaction.
The proposed acquisition was valued at over $100 billion and would have resulted in one of the largest technology transactions ever. Today, there are still four main players in the global semiconductor industry: Intel, Qualcomm, Broadcom and Samsung Electronics Co., Ltd.—none of which could control more than 80 percent of any particular market within the overall semiconductor sector. However, after a merger between Qualcomm and Broadcom was completed, this threshold could easily have been crossed.
The FTC believes such a reduction in competition could result in higher prices for consumers or harm innovation within the industry—two outcomes that should be avoided at all costs given how vital access to quality semiconductors is in society today. Furthermore, while blocking this merger will benefit consumers today—it also sets an important precedent for other deals approved by regulators moving forward; that competition matters both currently and into the future when ensuring our economy remains vibrant over time.
FTC's rationale for blocking the merger
On December 21, 2020, the Federal Trade Commission (FTC) took action to block the proposed merger between two of the leading semiconductor companies – NXP Semiconductors and Qualcomm. This merger was an effort by Qualcomm – a large semiconductor firm that supplies products for Apple, Samsung and other tech giants – to acquire one of its competitors in the chip space, NXP Semiconductors.
The FTC felt this merger could have significant adverse competitive effects in the relevant markets. According to their review, allowing this merger could allow Qualcomm to use its size and power to raise prices or use other exclusionary tactics against their competitors.
Additionally, the FTC considered trends in innovation and growth in this technology sector. Merging these two companies would reduce a key source of competition in innovative technologies for chip makers such as Intel, AMD, Broadcom and others. This reduction could slow innovation and drive up costs for consumers seeking new chip technologies in various products including smartphones and laptops.
The FTC blocked this proposed merger because they believed it was unhealthy for competition within the semiconductor industry, and believing that it would be detrimental to consumers if allowed to proceed without regulatory scrutiny or control over prices set by merged entities being placed into effect.
"