4 Benefits of Taking Pro Online Audio Training Courses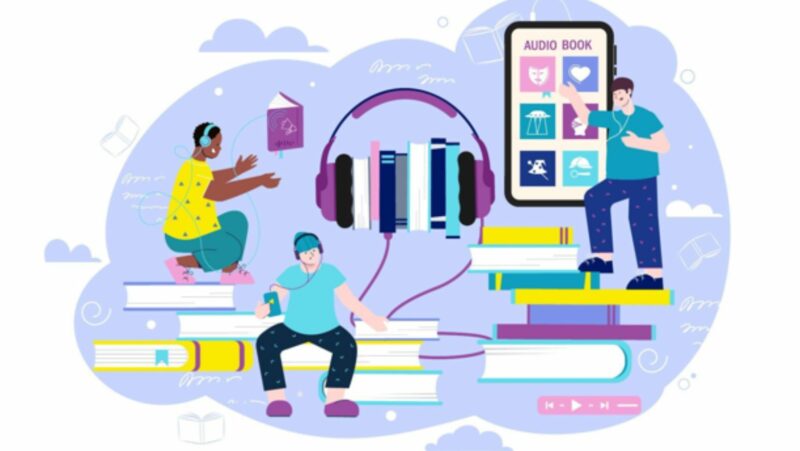 The landscape of audio education is shifting to encompass flexible online learning models. No longer must aspiring engineers, producers, and creatives take on debt and disrupt their lives to move away from traditional on-campus degrees. Modern solutions deliver top-quality, career-advancing instruction that syncs with today's busier lifestyles.
Online audio programs aim to fulfill the demands of learners around the globe. Students want to enhance existing skillsets, transition careers, or break into fields like podcasting and game audio from anywhere in the world.
Busy schedules require flexible alternatives to rigid classroom times. Finances also factor greatly, considering high housing and tuition costs.
This article explores four major areas where online audio training excels compared to conventional campus-based models. Readers will discover how they can learn from acclaimed industry professionals through virtual classrooms. The scholarship is broken into manageable chunks optimized for independent study.
Costs and hassles are reduced through remote access. Hands-on projects provide real-world emulation. Coursework aligns tightly with new media technologies, driving career opportunities.
By understanding these benefits, current and aspiring audio engineers can make informed choices for continuing education based on specific lifestyle needs and goals. Flexible online programs are a valuable option worth considering for attaining fundamentals, certification, or specialization in fields ranging from broadcasting to film sound. Let's examine each advantage in more depth.
Learn From Industry Experts
Having instructors with decades of professional experience is a huge advantage that online courses provide. In the classroom or studio, students can learn from educators who have worked first-hand in roles like audio engineering, sound design, music production, podcast hosting, and more.
For example, one popular program offers instruction from a Grammy-winning producer who has worked with top musical artists. Students gain insight directly from someone who has engineered platinum albums.
Another course is taught by a sound designer with credits on blockbuster films. Enrollees learn techniques from someone who has created effects for Hollywood movies.
Whether their goal is to break into the music industry or podcast, online learners have access to advisers who have already succeeded at the highest levels. These experts share the lessons and mistakes from their long careers.
Students learn tried-and-true methods that have been proven to work in real-world audio fields. They gain an insider's perspective that would be nearly impossible to find otherwise.
See https://www.linkedin.com/pulse/how-break-music-industry-get-ahead-by-linkedin-news for more information on breaking into the music industry.
Additionally, online instructors are typically still actively working on their craft. So, students learn the latest industry standards, tools, and techniques, not just outdated methods.
Flexible Self-Paced Learning
Online audio courses provide a uniquely flexible way to gain new skills. Because the learning is self-guided, students can complete coursework on their schedule. This is a big advantage over rigid on-campus programs with fixed class times.
With online programs, learners have the freedom to study anytime during the evenings and weekends. This allows individuals to keep existing jobs and responsibilities while furthering their education. Students can access video lessons, tutorials, and instructional materials based on their availability.
The self-paced nature also empowers students to control the speed at which they advance. Those new to these concepts can take time to grasp the foundations fully. Meanwhile, more experienced learners may accelerate through the introductory content. Students can ensure they understand topics before progressing to new areas.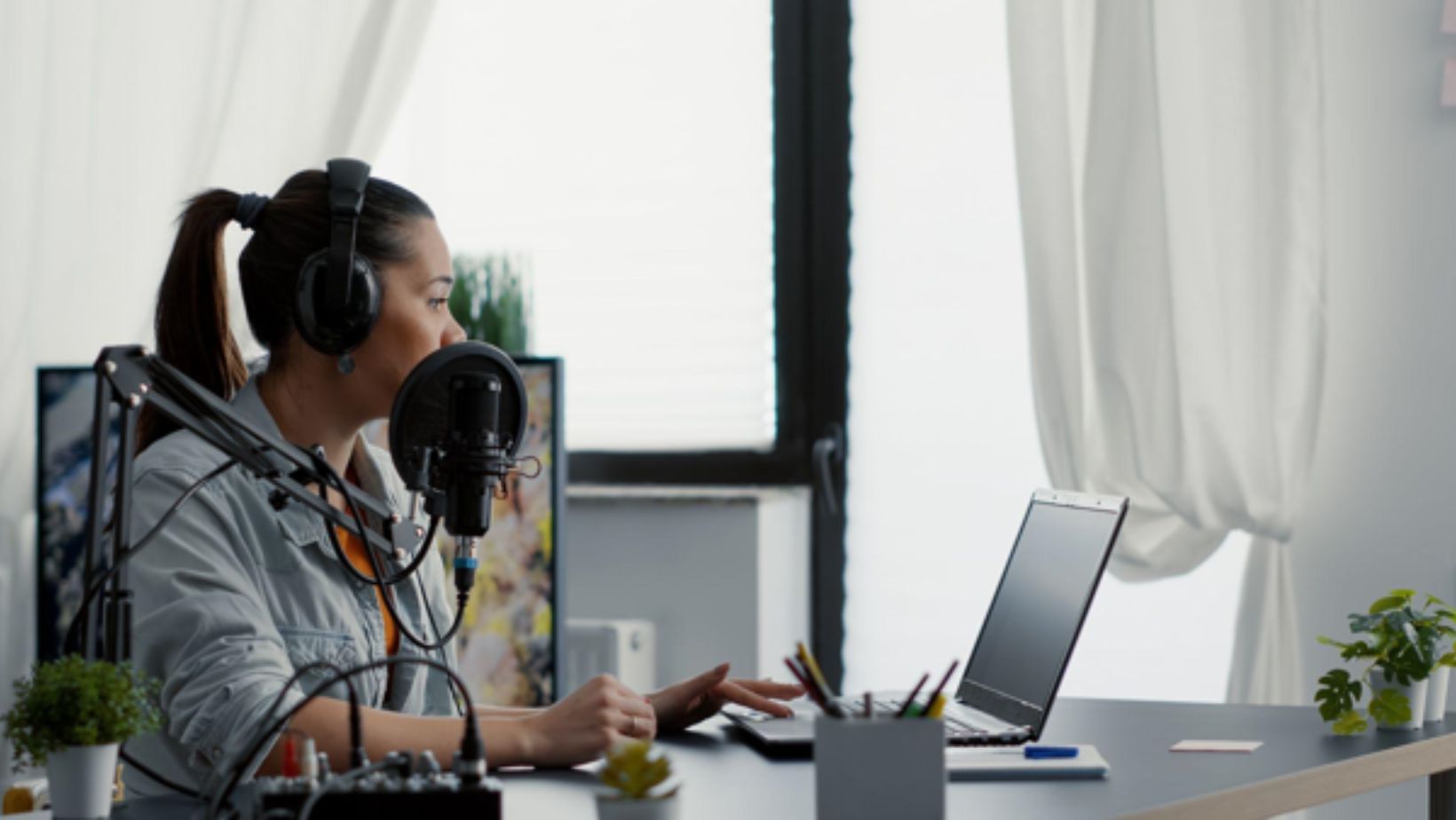 This flexibility even enables self-guided learning during commute times. For example, many professional online audio training courses offer instruction broken into short video segments. Commuters can watch these videos on their phones or tablets during travel.
Overall, the asynchronous format of online audio courses simply fits better within busy modern lives compared to rigid on-campus timetables. Learners have full control of their schedule to make steady progress at their convenience.
Save Money on Travel and Housing
By learning online, audio engineering students can significantly reduce education costs compared to traditional on-campus programs. One of the biggest expenses avoided is housing. Dormitories and apartment rentals near colleges are notoriously pricey. With online courses, learners do not need to relocate nearby or pay steep campus housing fees.
The savings extend beyond room and board. Commuting is no longer an issue since online instruction can be accessed remotely. This eliminates daily transportation costs like gas, parking passes, and public transit fares. Opting for an online engineering degree prevents spending thousands on relocation and commuting expenses each year.
International students also benefit tremendously, as remote learning provides access to top instructors worldwide without visas or plane tickets. Programs are accessible no matter where in the world one's home is located.
Furthermore, many online courses are simply more affordable to enroll in compared to traditional degrees. Lower-base tuition means students take on less debt. They can learn valuable audio production and mixing skills without the burden of extensive student loans after graduating. To scope out what audio mixing is about, read this.
In total, online training saves learners ten thousand dollars or more compared to on-campus costs. The flexible, economical format makes new opportunities more financially viable.
Career Skills for New Industries
The modern audio landscape sees expanding career opportunities in new fields like podcasting, YouTube content production, game audio, and music streaming. Online learning allows students to gain qualifications for these booming sectors through comprehensive, industry-aligned coursework.
For example, a podcasting certificate covers audio storytelling, interviewing, field recording, and show structure/promotion skills directly applicable to new and established podcast publishers. Animators benefit from learning game audio fundamentals like Foley, SFX implementation, and 360-degree sound design for VR/AR platforms.
YouTube creators can learn advanced video post-production, audio syncing, and how to use original music and trademarks to attract high viewer engagement without risking copyright issues. Streaming professionals gain education on volume normalization, metadata optimization, and affiliate sales and licensing strategies.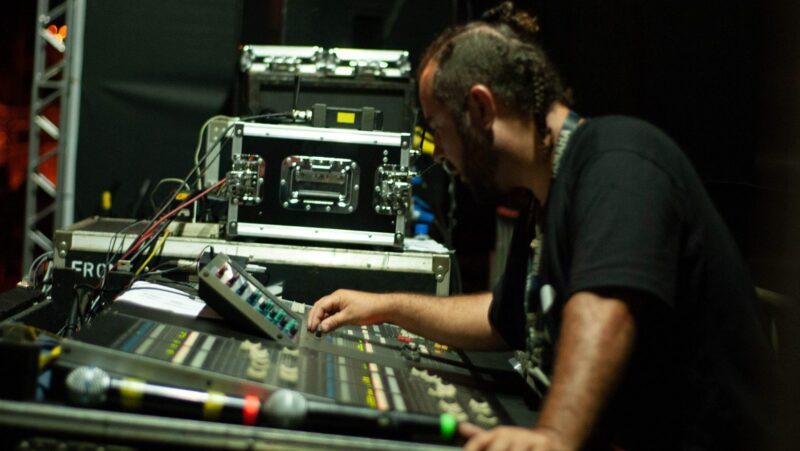 Overall, online programs provide a well-rounded education beyond traditional recording and mixing techniques. Learners build expertise in growth categories demanding technical and creative audio talents. This future-proofs their careers as new technologies emerge.
Summary
Online audio training courses provide a compelling alternative to traditional education through diverse benefits explored in this article. Students can access highly qualified instructors, self-guided learning around existing responsibilities, and save greatly on living expenses. Hands-on practice keeps skills growing through iterative real-world simulations, too.
Perhaps most valuable is how online programs prepare attendees for expanding career opportunities in new domains like podcasting, game audio, and music streaming. As immersive technologies continue to advance, so will opportunities for creative professionals across various fields. Graduates leave equipped to hit the ground running within these burgeoning industries, thanks to focused, relevant technical and creative skill development.